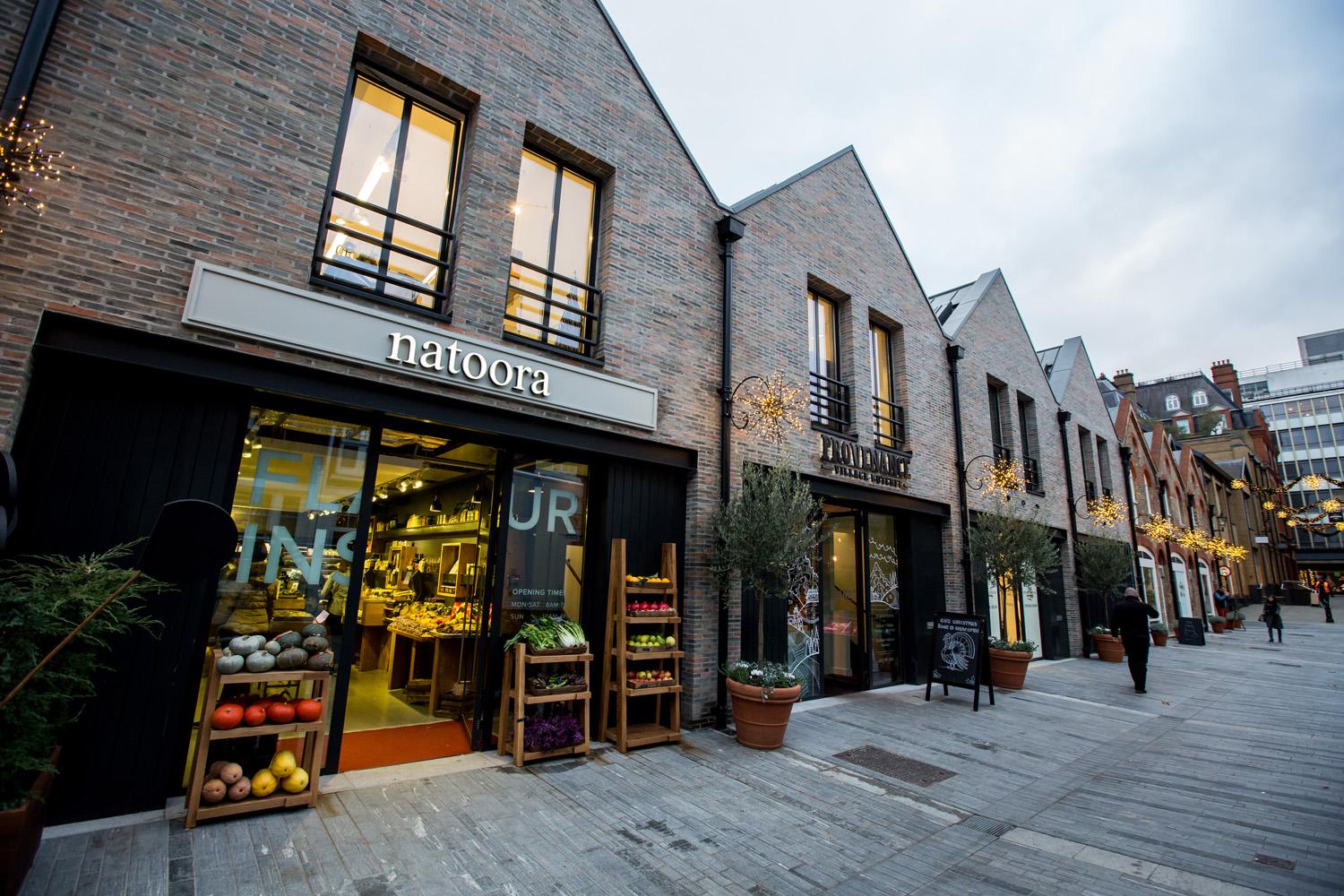 Cadogan, the owner of some of the most iconic streets in Chelsea, has unveiled its latest culinary news as part of its commitment to providing an exciting and desirable neighbourhood in live, visit and eat. Featuring a Tasting Tour as part of Pavilion Road's ongoing partnership with London Restaurant Festival, to the Eat Art Exhibition at Duke of York Square's Saatchi Galleryand the soon to open Duke of York Restaurant, the culinary credentials of this esteemed part of London continue to grow, to cater for residents and visitors alike.
The first event is taking place on the 4th of October at Pavilion Road, offering fine gourmet delicacies from artisan traders. Featuring the very best produce from the heart of Chelsea, the Pavilion Road Tasting Tour will take guests on a gourmet journey, sampling exquisite ingredients and meeting the experts behind the likes of London Cheesemongers, Provenance Butcher, Natoora, Ice Cream Union, The Roasting Party and Bread Ahead. Ticket-holders to the tour will end their journey with a three-course menu at either Granger & Co. or Wulf & Lamb. Tickets are £85 and available to buy from Ticketmaster.
On Monday, the 8th of October, world-renowned Australian Chef and restaurateur Bill Granger will be in situ at his restaurant Granger & Co. Chelsea on Pavilion Road, where diners will have the opportunity to sample the very best cuisine from the legend himself.
Eat Art is taking place at the Saatchi Gallery on Duke of York Square on the evening of Wednesday 17th October. Starting with a private tour of the gallery exhibition of 'Black Mirror' – Art as Social Satire, guests will be treated to Rémy Martin cocktails as they peruse the current exhibitions, before enjoying an exclusive four-course dinner at Gallery Mess, the Saatchi Gallery's restaurant.
All of these exciting culinary activities pave the way for the hotly anticipated opening of the Duke of York Restaurant, located on the largely Grade II-listed Duke of York Square. The Restaurant will include a circular roof terrace, open to the public, and the UK's first innovative glass façade which will lower into a single storey basement during fine weather, to allow for al fresco dining.