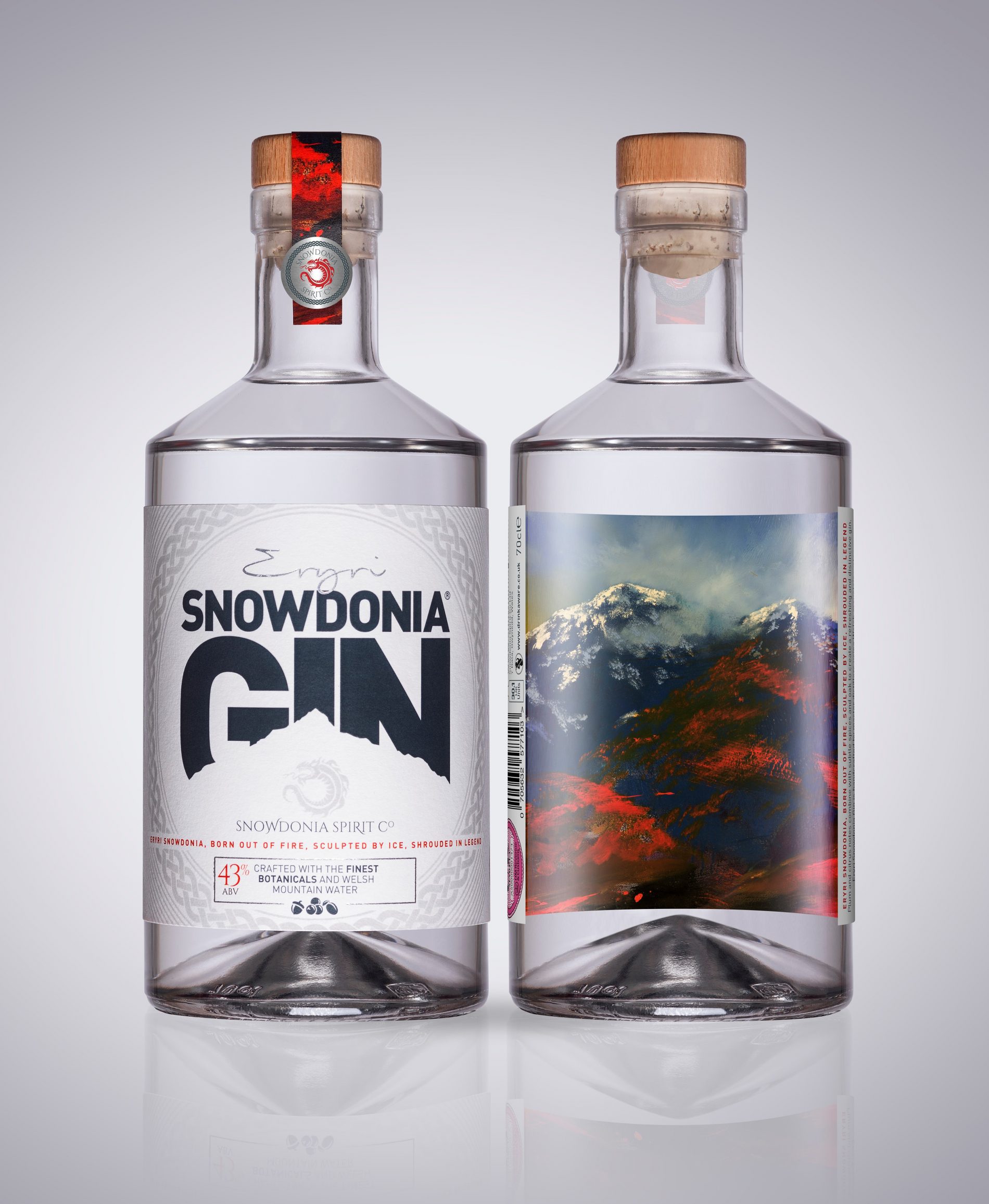 Snowdonia gin is a new, modern gin that delivers delicate plum and citrus notes, layered over juniper, oak and soft spice.
This recipe innovation brings flavours local to Snowdonia to produce a beautifully smooth and modern tasting gin.
With sales of gin in the UK topping 60 million bottles in the year end June, 2018, there seems no let up in the growing demand for new and interesting flavours in the gin category. Flavoured gin spirits are strongly on trend and it is the addition of unique botanicals that are creating a very interesting choice for gin drinkers.
With the an ever increasing selection of mixers for your cocktail and garnishes ranging from fruit berries to herbs and spices, the humble G&T is certainly having its finest hour.
Snowdonia gin creators say " It's all about the taste .. flavour innovation is producing some quite outstanding and interesting gin spirits and we equally have really considered our recipe."
Snowdonia Gin chose botanicals that had a natural home in Snowdonia region including juniper, plum and oak.
Juniper grows wild in Snowdonia but the juniper population is declining in the UK, due mainly to a lack of seedling habitat.
Most juniper berries for the UK gin trade come from Italy and are hand foraged, juniper is not cultivated and just grows wild.
" Our juniper berries for Snowdonia Gin are imported, this helps protect the natural UK grown juniper. The key is to source berries that offer a quality of flavour, as batch by batch there can be differences in the maturity of the berries, this can affect the taste, so sustainability of botanical quality is key to sustainable and great taste "
Plum also has a home in Snowdonia with the Denbigh plum claiming one of the finest plum tastes so it was a natural addition to our Snowdonia gin recipe.
" We also chose plum due to its richness and intricate taste, it's quite mouthwatering on the palate and once distilled produces a beautiful delicate fruit sweetness that really compliments the juniper. Plum and lemon are equally great taste bedfellows, they compliment each other and their pairing in the gin produces a quite memorable taste experience.
The Snowdonia region was once covered in Oak trees and today the most common tree in the Snowdonia National Park is Welsh oak.
" With the addition of Oak bark we bring a slight hint of soft vanilla which combined with selected spices delivers a very smooth taste to the gin.
" We created a very modern gin and we are very pleased with the final taste, it's still true to being a dry gin, but with a unique flavour,  that has its heart in Snowdonia. "
Snowdonia gin is available from good food and drink outlets or online from www.snowdoniagin.com