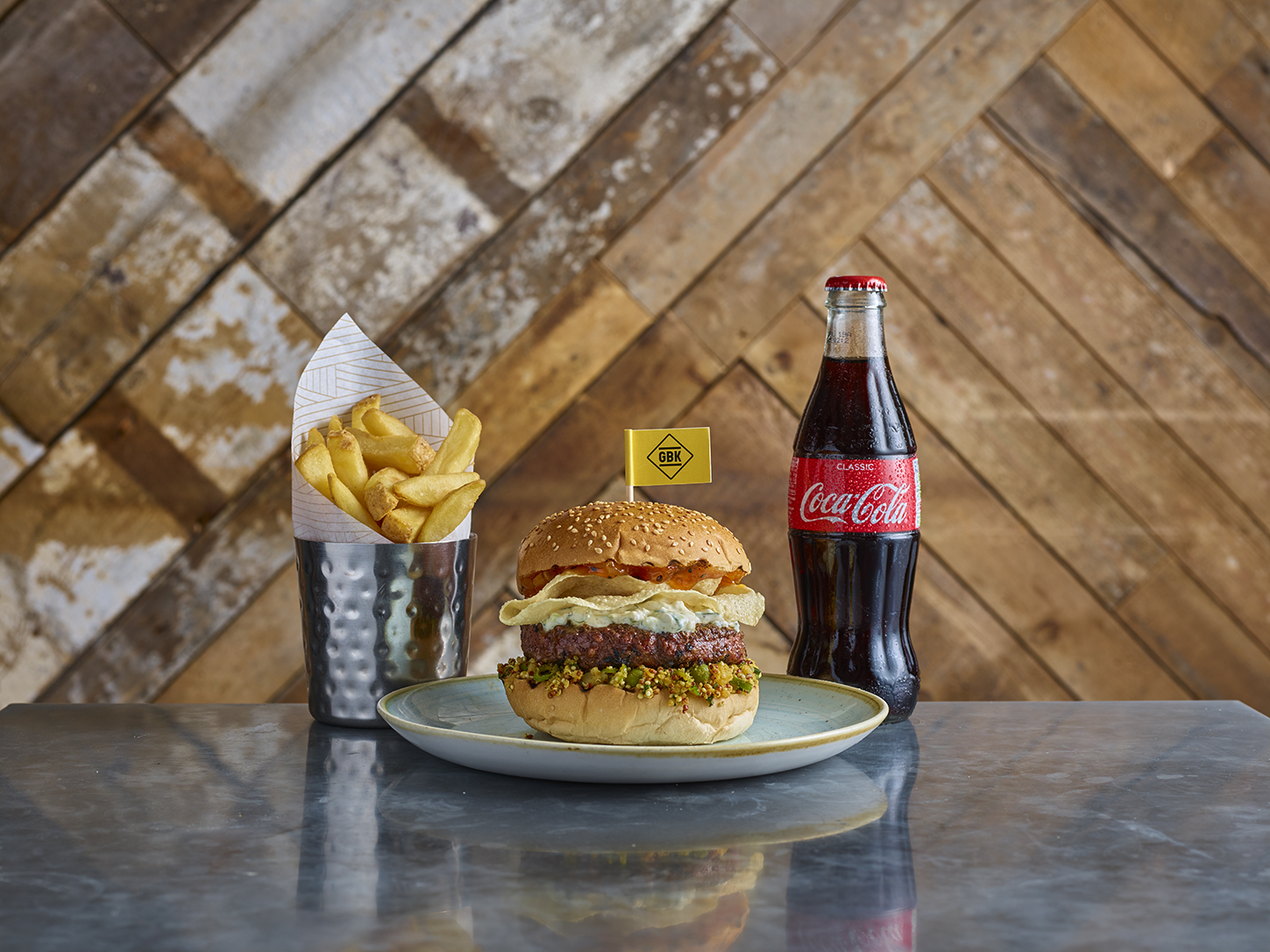 Gourmet Burger Kitchen (GBK) has launched this autumn its latest special for all curry fans out there – The Ruby Murray Burger!
The Ruby Murray Burger is an Indian spiced lamb patty, complemented by samosa aloo, mango chutney, cucumber raita and finished with a crispy poppadom, all piled up in a sesame seed bun. Customers will be able to enjoy a proper Indian from GBK, together with all the warmth and comfort of a curry night.
Set to spark a curry war with Indian restaurants up and down the country, The Ruby Murray Burger is the brainchild of waitress at GBK Bristol Cribbs Causeway, Caitlyn Griffiths, the winner of GBK's nationwide in-house chef competition.
The Ruby Murray Burger can be enjoyed with a side of fries and a drink as part of a bundle for only £14.95. If that doesn't sound tempting enough, then why not cool off with a soothing and fragrant Chai spiced vanilla milkshake.
"Thanks to our talented team member Caitlyn, who won the GBK chef competition, Britain's two favourite dishes have combined to create the ultimate flavour powerhouse, set to rival the British curry house. With National Curry Week on 22nd October, we have the perfect burger to steal the show as a proper Indian," said Jay James, Head of Marketing at GBK.
Available at GBK restaurant nationwide until the 14th of November 2018, The Ruby Murray is priced at £9.95 for the burger alone or £14.95 as part of the bundle.
Proud of serving up gourmet burgers, GBK pioneered the premium burger trend back in 2001, setting themselves apart from the rest with a huge range of adventurous crafted burgers.
For exclusive burger rewards and benefits, download the GBK app. Take advantage of GBK's Order & Pay At Your Table service on the GBK app wasting less time queuing allow more time to relax at your table.