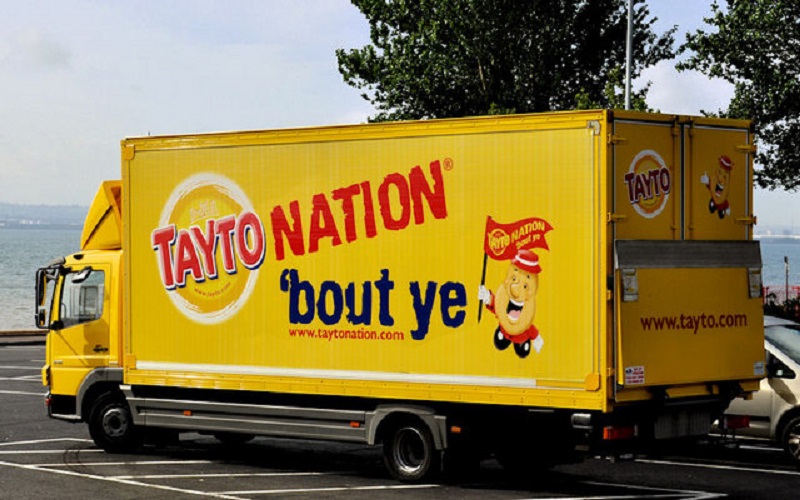 Leeds-based vending solutions company, Freedom Refreshments Limited, has been purchased by Montagu Group, which is an affiliate company of Tayto Group Ltd (TGL).  TGL owns key brands, Golden Wonder, Mr Porky, REAL Crisps, Jonathan Crisp and Tayto, which is Northern Ireland's number one brand of crisps, and this £multi-million deal is TGL's first acquisition in the vending-solutions sector.
The acquisition, which includes Freedom Refreshment's subsidiaries, LTT Vending, eXpresso PLUS and NIVO, offers TGL access to almost 7,000 vending machines across England.
Paul Allen, chief executive of the Montagu Group, explains:  "The acquisition of Freedom Refreshments is a key facet of our strategic development programme.   While we have a strong share of the vending market in Northern Ireland, we only had limited reach into GB and this deal will enable us to increase our presence significantly within this sector.  The people at Freedom are experts at what they do, continually developing their brand and subsidiaries through both organic growth and acquisitions."
The acquisition of Freedom Refreshments closely follows the Group's recent purchase of London-based Tavern Snacks and a majority acquisition of Devon-based Portlebay Popcorn.  The addition of a GB vending arm is the next progressive step in the wider Group's growth plans.
Paul continues:  "There are several synergies between Tayto Group and Freedom Refreshments and this acquisition will help us to bring our products to a wider audience.  Freedom Refreshments turns over around £16million pa and is an established provider of hot and cold drinks and snacks across many sectors, including healthcare, workplace, education and retail."
Mark Stone, an experienced vending professional, has been appointed as CEO of Freedom Refreshments.  Mark added: "A Tayto Group sister company, Montagu Group, has been established to operate and direct the vending arm of the Group's business.  The vending machines will carry Tayto Group products, where appropriate, but their contents will be driven by consumer demand and will also include an extensive range of hot and cold drinks as well as confectionery."
Edward Selka, former partner/owner of Freedom Refreshments, adds:  "After a series of transformations, we have built the company into a thriving, national, vending refreshment and services business with around 160 employees and we are delighted that Montagu Group has purchased the company's entire share capital.
"We are a family-run company and as the new owner, Montagu Group, is also family-operated, we share many core values.  We view this acquisition as an excellent opportunity for Freedom Refreshment's employees to enjoy a secure future in a positive workplace as the company continues to grow and succeed."
Paul adds:  "Within the last 12 years, Tayto Group has grown exponentially, increasing turnover from £19 million a year to around £180 million.  The new acquisitions will pave the way for further expedited growth."
Tayto Group, which is owned by Northern Ireland family, the Hutchinsons, employs more than 1500 people across its operations and is the country's largest UK-owned crisp and snack manufacturer.  With headquarters in Tayto Castle, Co Armagh, the Group produces more than 25 million bags of snacks and crisps each week across its six sites, which are based in Tandragee, Corby, Scunthorpe, Westhoughton, Wolverhampton and Devon.  Tayto Group products are currently exported to around 43 countries, including Australia, Dubai, Egypt, Saudi Arabia and the United States of America.