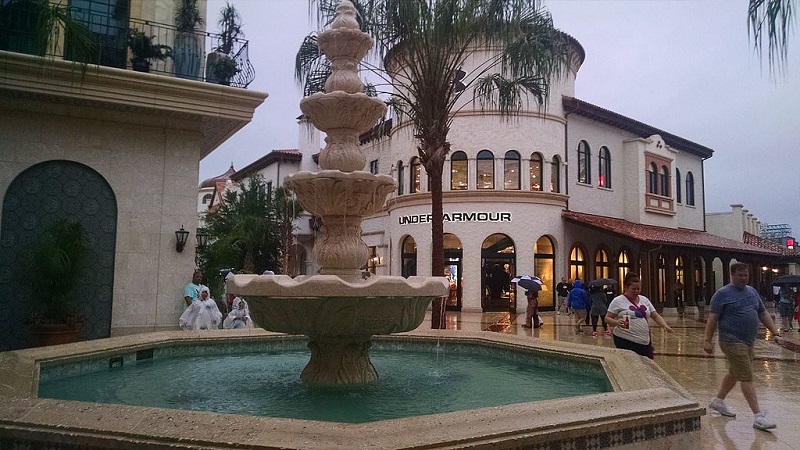 A VIP celebration event will be held on Thursday 6th April in order to celebrate the opening of Wahlburgers Waterford Lakes. It is thought that Donnie Wahlberg will attend the private invitation only event which means that the restaurant will not be open to the public during the day.
While the VIP celebration there will also be a party that is hosted by the Wahlburgers and the team at Waterford Lakes Town Center for the public. This party will take place in the surrounding area outside the restaurant and will be held from 3:00pm to 8:00pm. The event will also include live entertainment, music, giveaways as well as chances to witness the official Wahlberg welcome to Waterford Lakes.
Waterford Lakes Town Center is located in Orlando and is their largest open-air, shopping, dining and entertainment facilities. It offers visitors a family friendly experience for shopping and dining set amongst lakes, bridges and lighted fountains.
It has been said that the Wahlburgers team is excited about now being able to serve at Waterford Lakes and it has been announced that since the restaurant will not be open on the Thursday that visitors support the other nearby restaurants at Waterford Lakes before coming to the part in the afternoon.
Wahlburgers Waterford Lakes will be located at 749 N. Alafaya Trail in Orlando, Florida. The restaurant will be based on a site that covers 6,700 square feet. This is slightly larger than the Downtown Orlando location. The restaurant also has a full bar as well as outdoor seating and offers both full and quick service. The interior décor for the restaurant features both photos and mementos that celebrate the family history of the Wahlberg's. The menu for this restaurant is created by Chef Paul who has adapted the Wahlberg favorites in his own way for the restaurant to serve.