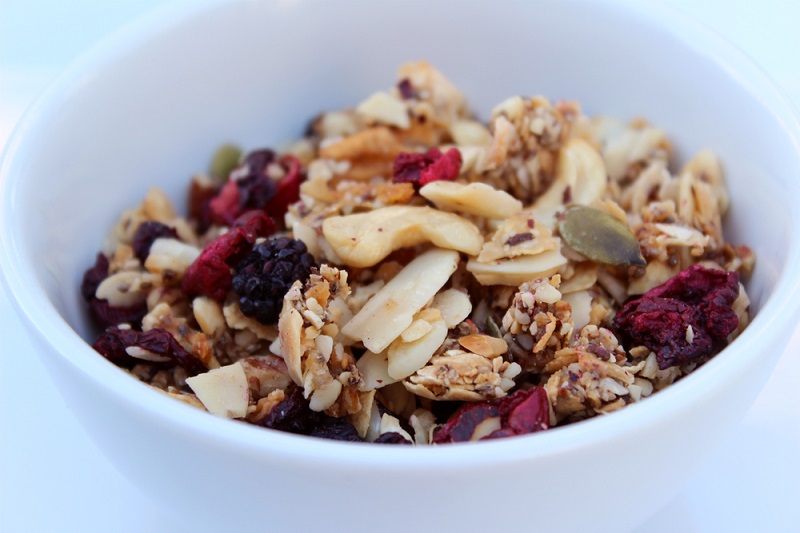 The Paleo Foods Co. has announced the release of their first 100% vegan product. The Chia & Hemp flavoured granola is on the shelves at Waitrose and offers customers 100% vegan granola. The first vegan granola offered by the granola company, this Chia & Hemp offering has 8g of plant protein in each 50g serving.
Said to be a perfect energy boosting breakfast item, The Paleo Foods Co. has released a product that is packed full of simple healthy ingredients, like all of their other granolas on offer. Sweetness is added to the breakfast product with coconut blossom nectar and toasted almonds, with the granola packing a punch with the superfood ingredients chia and hemp seeds.
The granola company's newest product is available at Waitrose as already mentioned, but can also be found at a number of other stockists including Ocado, Whole Foods and Planet Organic.
The Paleo Foods Co. was established by Claire Dinsmore who previously worked as a food buyer but wanted a career move in order to address the lack of available healthy breakfast options on the market. With the company targeting the growing audience of people who are wanting to make healthier choices, and a growing number of people adopting the vegan lifestyle. The company is working hard to challenge the idea that all packaged cereals are packed full of sugar and additives that are bad for us by developing breakfast products that use toasted seeds and nuts in order to provide a genuinely healthy breakfast option.
The paleo lifestyle is another dietary choice that is becoming more and more popular, like veganism. Paleos look to eat the same types of food as their ancestors, only consuming simple whole foods that our bodies were originally designed to eat, avoiding the products that are processed. Paleo Foods Co. look to create simple healthy foods, and all of the granolas that are featured in the range are gluten and wheat-free as well as low in sugar and carbohydrates.