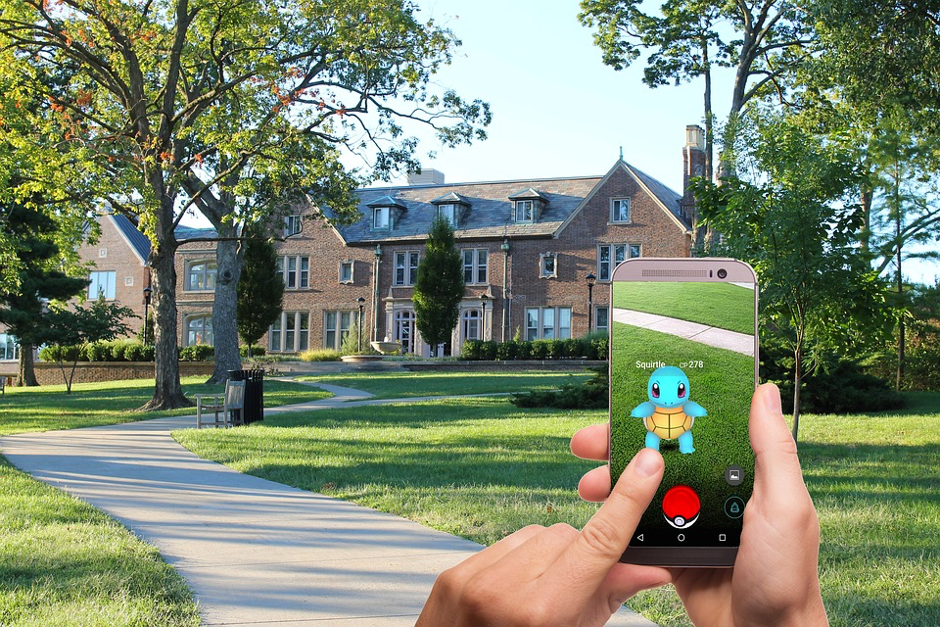 Contrary to what many people may think, VR is nothing new and has been around since the 1970s. Only now, however, are we beginning to see it gain mass acceptance, with VR devices finally starting to be accessible to the general public. In addition, we now have augmented reality that mixes the real world with VR effects, and even mixed reality that is like a mishmash of both. Let's take a closer look at AR, VR, and MR, along with possible applications.
What is Augmented Reality?
AR is probably the one out of the three technologies that have been in the news the most lately and are very promising. This is the juxtaposition of electronically generated visual effects and reality. The most popular application was in the game Pokémon Go, where players could go on the hunt for these little creatures in a real-world environment.
But the possibilities for AR extend far beyond gaming. One of the areas where AR could make a huge difference is in academics. In fact, AR is already being used to teach technicians and engineers. MIT uses augmented reality to teach urban planning, for instance, and this is only the beginning.
AR could be used in factories to help train employees. It could help train police officers on how to react to threats in real-time. It could be used by architects to better evaluate their designs and the repercussions of changes. The possibilities here are almost endless.
What is Virtual Reality?
As the name implies, everything that happens in virtual reality is virtual. There is no real-life element there, though it can be very realistic. VR is principally being used in games nowadays. One area where VR has been making strides is in online gambling.
The industry has done a lot to modernize itself and all the latest and most popular games in online casinos and on other platforms have a very immersive aspect to them. We could see a future where games have a VR function that allows them to make the experience even more lifelike.
What will really help VR over the next few years is the number of competing products on the market and their affordability. Google even released a headset that was made of cardboard. More advanced options like the Oculus Rift or Vive are equipped with motion sensors that allow players to move around their environment. Various other accessories can be used to make the experience feel even more real.
What About Mixed Reality?
This is the lesser-known of the three, and there's a big chance you never heard of it. In short, mixed reality is a mix of both augmented reality and virtual reality. Devices with both capabilities are being developed and some have been released, like Microsoft's Hololens, for instance.
Mixed reality would allow your device to go totally virtual or go back to augmented reality. These devices use lighting techniques to turn an augmented reality scene into a completely virtual one. The only issue is that many of the devices that have been proposed do not fully integrate the function.
You have things like Windows Mixed Reality that is nothing but a VR headset with cameras on it to help with tracking. So, it seems to be little more than a catchword for now, though we should start to see more serious products hit the shelves in the near future.
Now that you know a bit more about these wonderful technologies, we would suggest you give them all a try if you can. These could help shape our future in ways we can't imagine yet, so it would be a good idea to get familiar with them now.