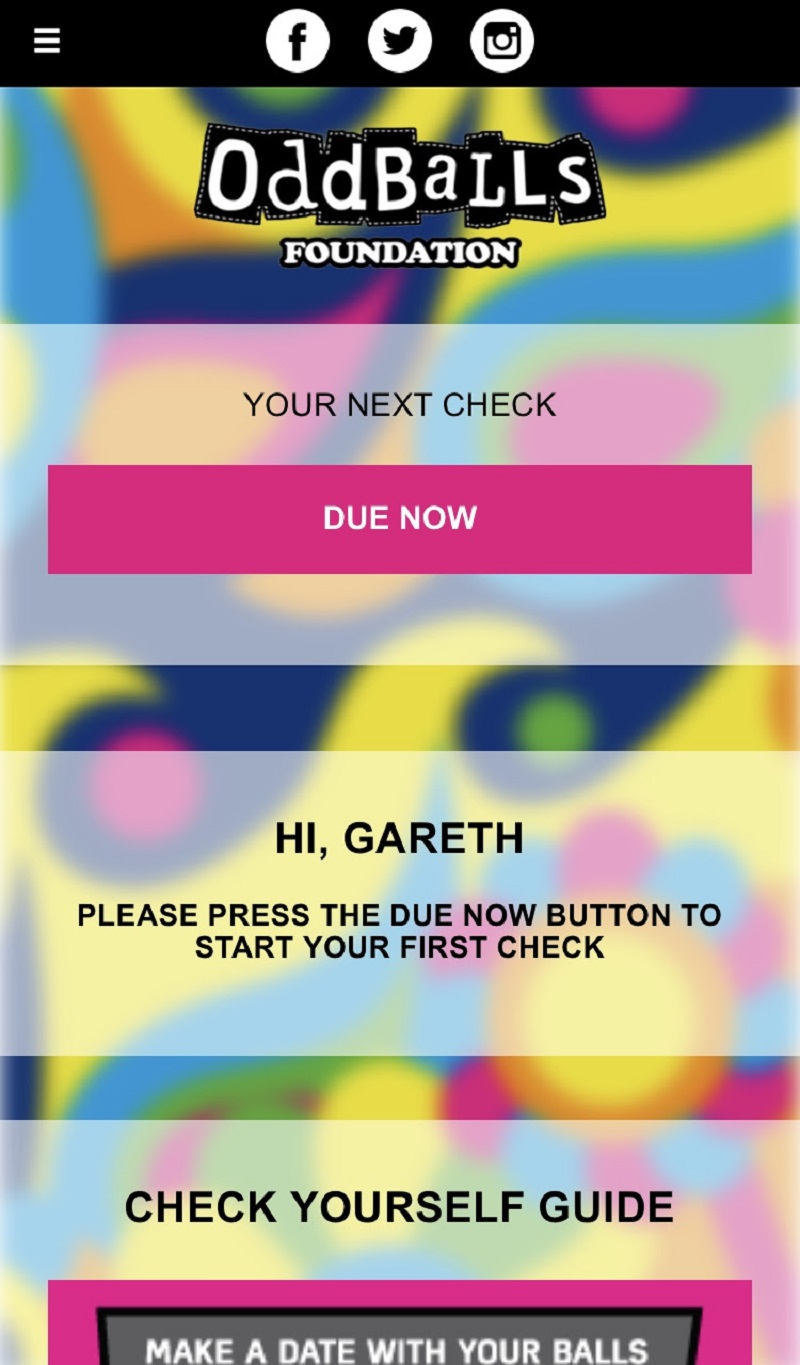 The UK charity OddBalls Foundation has launched a new free 'Check Yourself' app for testicular cancer. There are over 16,000 new cases of testicular cancer diagnosed in the UK each year, and an early detection will mean that 95% of males can achieve full recovery. Every month a different celebrity will be encouraging users to check themselves regularly, with international rugby referee Nigel Owens being the one for this month.
It is beneficial for men over the age of 14 to become familiar with that area of the body and a monthly self-exam means that testicular cancer can be detected at an early and curable stage.
The app features a guide on how to check oneself aiming to help men learn what everything feels like when things are normal and if anything ever changes, they will know it and will be able to do something about it.
With it being the most common cancer in males aged 18 to 35, the app has been welcomed by international rugby teams, premier league football clubs, and cricket clubs.
Stephen Harper, former Premier League footballer and Patron of the charity, said: "unless we get a reminder, most of us just don't think about it. Most of us have our phones in our hands, so there is no excuse not to download the app. It's very simple, with a monthly reminder so you can't forget. This could save your life".
The charity also funds a male health programme called 'Offload' run by the Rugby Football League. It is a twelve week programme designed to educate males on the importance of physical and mental health, with a week entirely dedicated to testicular cancer.
The OddBalls Foundation was set up in 2016 to raise awareness of Testicular Cancer. Their aim is to fit as many 'check yourself' guides into male toilets and changing rooms across the country. They hope to encourage males to check themselves regularly and in doing so to detect any problems early.