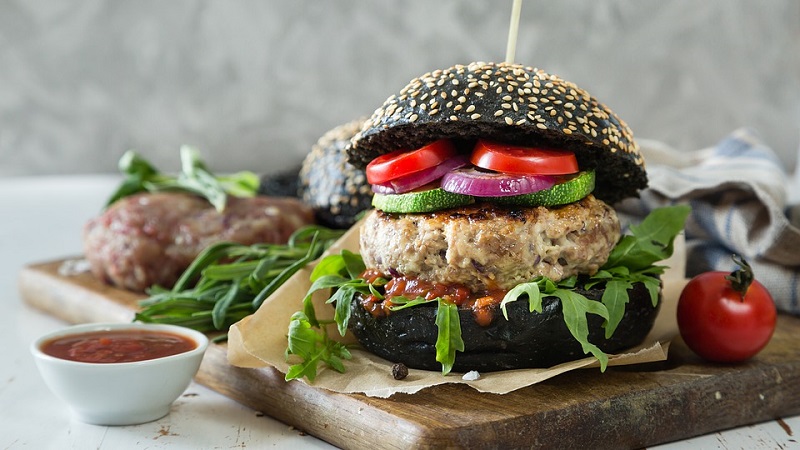 January, known by the food lovers and vegans as Veganuary, is the month of changes in the menus and collaborations to suit the vegan lifestyle, so Tom's Kitchen and The Vurger Co will create two new mouth-watering burgers.
The Vurger Co is known for revolutionising the fast food industry through the power of plants and it has created, due to this collaboration, a new burger with a hoisin roll. The Vurger Burger features a 'hoisin glazed mushroom patty with crispy Pak Choi, topped with hoisin stir-fried oyster mushrooms and shredded crunchy spring onions, cucumber, and red cabbage' that will sell at the price of £16 including fries.
On the opposite poll, Tom's Kitchen has created The Lamb Slam, an exclusive burger with 'lamb merguez burger, topped with a sweet potato hash, fermented cabbage and dill coleslaw, with a dollop of cashew nut mayonnaise and a saffron, turmeric, and chia seed bun. It will cost £18 including fries.
These burgers will be available for both lunch and dinner at Tom's Kitchen restaurants in Chelsea, Canary Wharf and St Katharine Docks, from the 2nd of January until the 31st of January.
Vurger Co is a 100% plant-based restaurant that paved the way for a stream of plant based start-up businesses in London and is planning to open more restaurants at different sites this year.
Tom's Kitchen currently has four sites across London, one in Birmingham, and one international flagship in Istanbul. It serves comfort food classics in a relaxed and informal environment with a concept based on using UK-based suppliers and local producers.