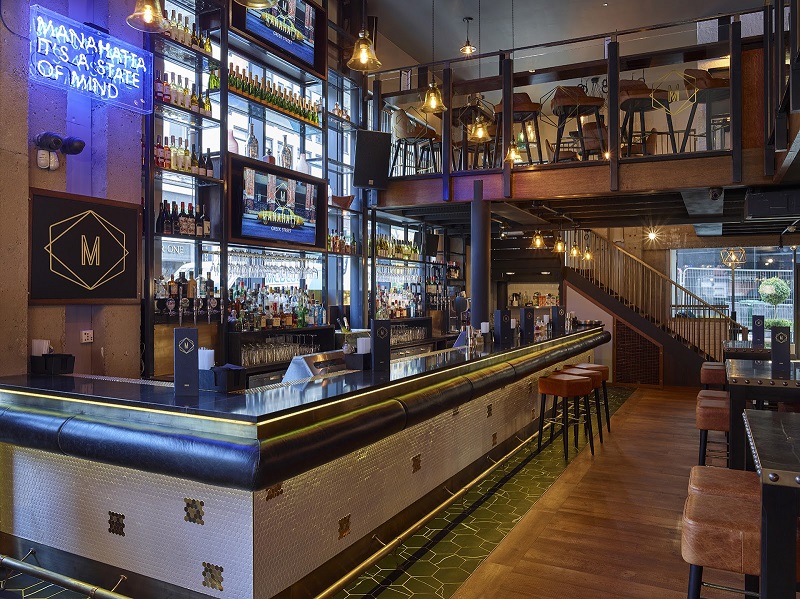 Arc Inspirations, a multi-brand operator, will add to its portfolio the first Manahatta site in Manchester after a £1.8 million investment. It will bring glamour to its new site while applying a similar décor to the surroundings of its two existing sites in Leeds.
The New York inspired bar will open an impressive 230-cover bar and restaurant in the Royal London House on Deansgate. It is scheduled to open in the summer of this year and it will benefit of an extraordinary 8000 square foot space, creating 60 full and part-time jobs.
Guests will encounter a full drinks list including cocktails crafter by award-winning mixologist Mark Austin with expertise from the American Bar at The Savoy Hotel, London. Manahatta will also offer an extensive food menu, including its famous all-day American style brunch, available every day until 4pm.
The Yorkshire based premium operator has had a record-breaking financial year after the successful opening of Manhatta, Greek Street.
Martin Wolstencroft, CEO of Arc Inspirations, said about the launch: "I'm extremely proud to be developing the Manahatta brand and to make our Manahatta mark in the beautiful city of Manchester. The prestigious Deansgate location is a fantastic setting and will complement our existing Banyan venue perfectly."
The fact that they invested £1.8 million into creating this new site "reinforces our offering and reassures customers of its quality. The expansion cements our reputation as pioneers of innovating dining and drinking experiences in the North of England, and I'm confident we can offer the people of Manchester something different, glamourous and a fantastic experience every time they visit an Arc Inspirations site," continued Martin.
Arc Inspirations was established in 1999, and it currently operates sixteen bars in the North of England grouped into four brands: Banyan Bar & Kitchen, Manahatta, the Pit, and Arc and The Box.