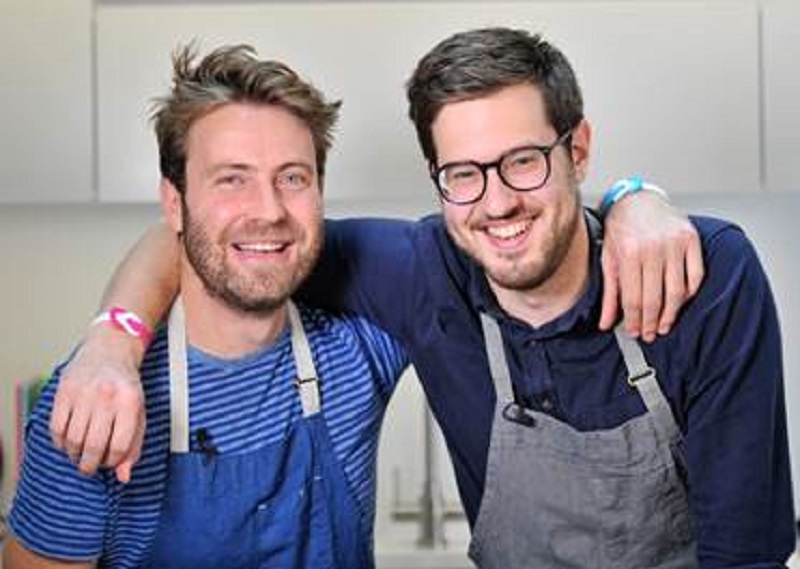 Billy and Jack, participants of the 2016's edition of MasterChef, will be hosting a 24-hour long supper club in February this year. It will take place at Plum + Spilt Milk, the restaurant inside the Great Northern Hotel in Kings Cross and they will challenge themselves to cook for 24 hours straight.
Helping Cancer Research UK to mark World Cancer Day on Sunday, the 4th of February, the duo will cook from Saturday the 3rd until the 4th aiming to raise £12,000 for the charity.
Billy and Jack will prep and cook for nine consecutive supper club sittings, spanning brunch, lunch, dinner, and late-night feasting until 11AM on Sunday. Each sitting will last two hours and will include a 3-course meal, plus nibbles and a few drinks. They will not be doing this by themselves and fellow friends and foodies will join them. Some of the confirmed names are Jane Devonshire, the winner of MasterChef 2016, Dan Doherty, chef, restaurateur, and author, the award-winning team from the Plum + Spilt Milk, and many more.
"We believe in bringing people together over great plates of food, in good times and especially in the bad. To mark World Cancer Day, Cancer Research UK is encouraging people to wear a Unity Band to help fund research into better treatments to bring more good news to more cancer patients. So, on this very special day, and for a cause extremely close to our hearts, we'll be cooking some of our favourite dishes and bringing people together. Classics, guilty pleasures and everything in-between this will be big, celebratory food fit for this very special occasion," said Billy and Jack.
Billy was diagnosed with papillary thyroid cancer in June after visiting the doctor with a persistent cough. After a long operation in July and with ongoing treatment, Billy is well and wants to use this experience to raise awareness that cancer can be defeated.
The tickets for this event are on sale and at least 50% of proceeds will go to Cancer Research UK to help fund more research, more treatments, and more cures.