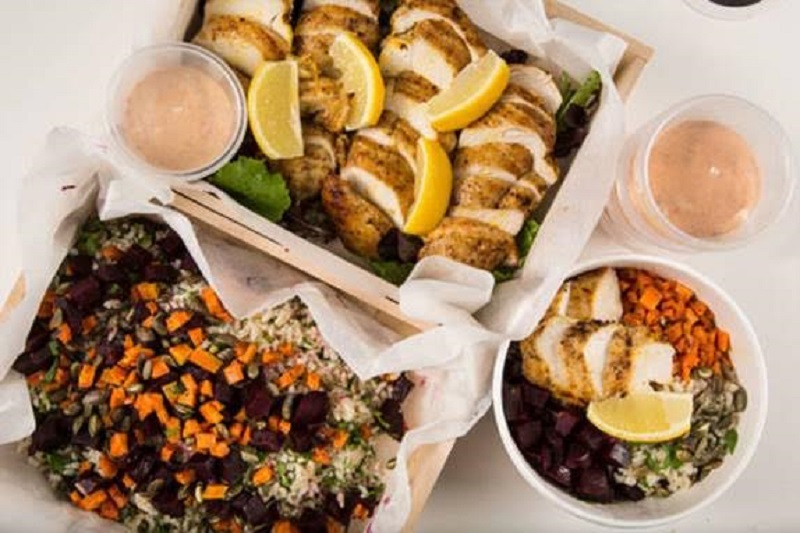 POW food, which stands for 'Power Of Wellness', launches in Matt Roberts Daily Dose Café in Mayfair on the 15th of January. It will offer a nutrient reach menu available at the Daily Dose Café and people will be able to purchase the food from Monday to Friday, 7AM to 5PM.
POW food is guided by the principle that eating the right food is essential. Therefore it uses only ingredients from the finest suppliers, including superior oils and additives to boost immunity, focus, and energy levels. Its partners are Naturya, The Local Honeyman, Rare Breeds, and the local organic farms that help POW develop nutritionally balanced menus at affordable prices.
POW will design a nutritional food menu for Matt Robert Daily Dose providing breakfast pots, lunch boxes, buffet boxes, grazing finger food, desserts, and a POW energy ball range. The dishes will be fuelled by Naturya super boosters, predominantly gluten and dairy free, and sweetened with Raw London honey from The Local Honeyman. The meat is sourced from Rare Breeds and the vegetables and fruits are organic where possible.
Some of POW foods also include food synergy, which is the process of combining two foods together to achieve maximum effect of the active ingredients so that it enhances their positive mental health, focus, and immunity boosting properties. On top of being super healthy and delicious, the menu is also at an affordable price with Breakfast Pots from £4.50 and Lunch Boxes from £8.00.
The Power Of Wellness is one of London's 'most wanted' when it comes to wellness in food, pioneering its ethos that a well-fed workforce contributes to the success and reputation of an organisation. It is set up by an experienced team including the mother/daughter duo Ali Warburton, creator and managing director of WeAreRavenous catering company, and Emily Warburton-Adams, health advocate and social influencer.