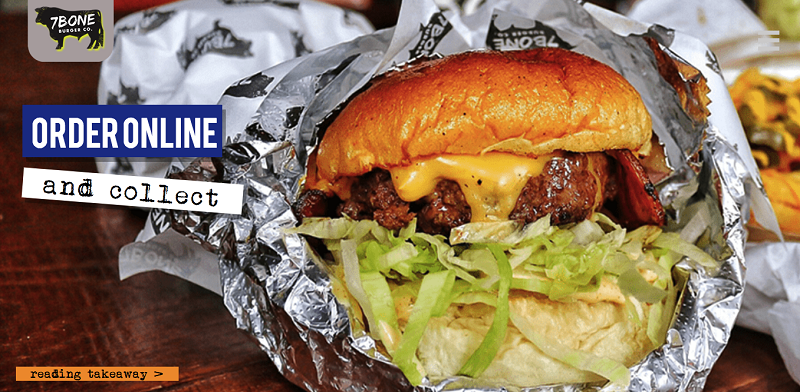 7Bone Burger Co. is an American-style restaurant that encourages their customers to 'Talk Dirty with Us'. The company has recently launched a new online platform that can be used by customers for click and collect ordering. The platform that has been launched by 7Bone has been created with the support of Preoday.
The new platform will initially be rolled out for use by customers at the restaurant's Reading branch. This new development will allow customers to order online through the company's website. Following the successful introduction of the platform at this branch the team will then look into extending this service to other branches, with the future possibility of launching a complimentary pre-ordering mobile app across their branches.
7Bone Burger Co. founders in Southampton took part in the BBC television programme, The Restaurant Man. The founders of the company, Matt and Rich understood that they had a popular idea, and used their passion for great burgers and American food in order to develop. The duo understand that the service and operations are just as vital for the success of a restaurant as the taste of the products. The founders work hard to make sure all aspects of the business operate at optimal levels, making sure that their restaurant experience is excellent for their customers.
This determination to succeed and positive attitude has been beneficial for the development of the company. In order to keep up with the constantly evolving restaurant industry while also offering great customer value, the new online platform will provide an opportunity for restaurants to appeal to more tech savvy customers while also offering a convenient ordering solution.
It is important that 7Bone develops a building knowledge of their customers in order to fulfill their requirements and succeed. The business is achieving this ambition through the implementation of this new modern online ordering platform and possible app. Preoday also offer the opportunity to obtain the necessary information to keep customer satisfaction as high as possible.