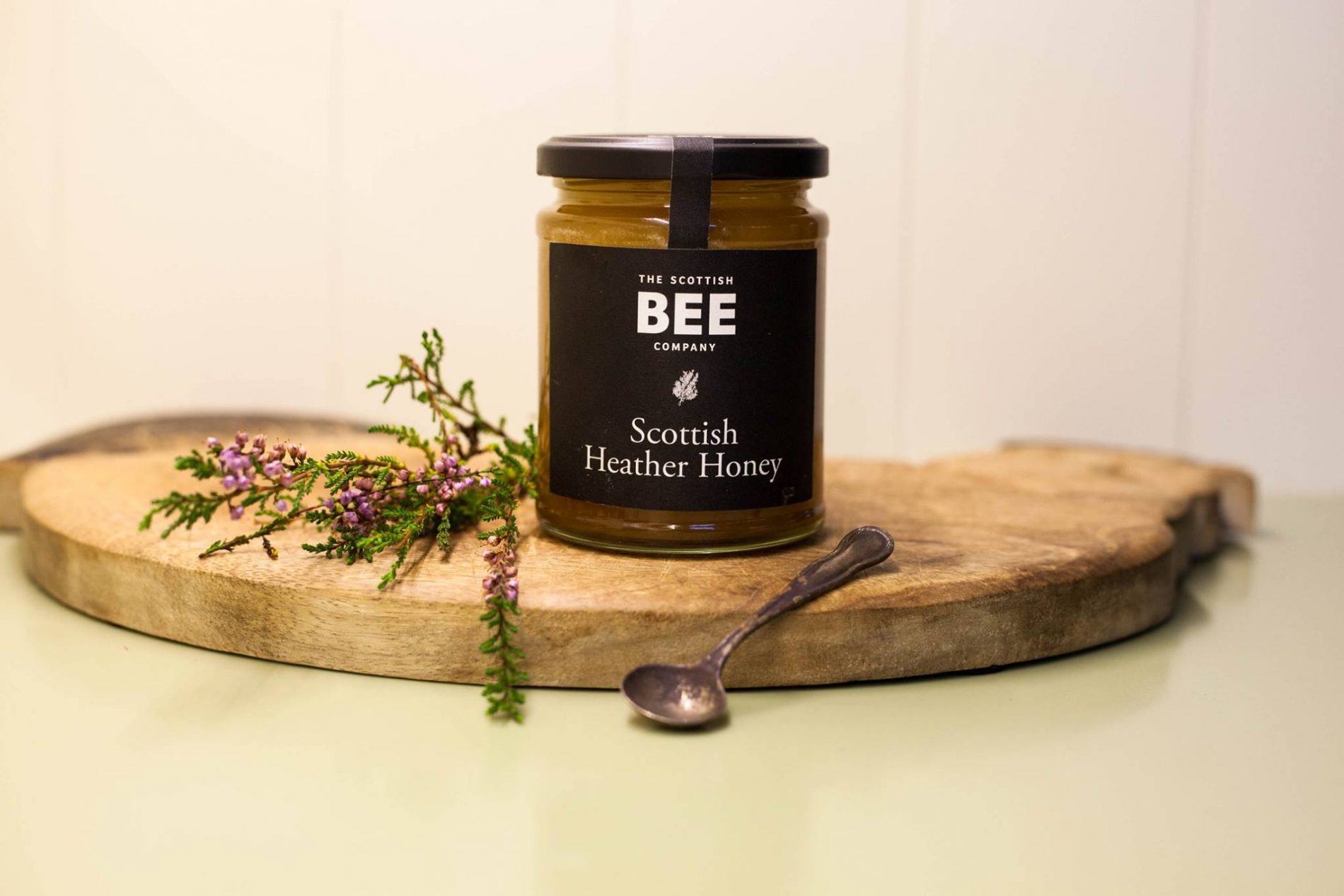 A pioneering approach to farming of pure heather honey across Scotland has led to the country's first ever apprentice in the sector. The pure honey produced has also been proven to contain health and healing qualities akin to New Zealand's Manuka honey.
The Scottish Bee Company was set up with the aim of boosting the country's dwindling bee population and increasing pollination as well as grow employment opportunities for bee farmers and help generate a rise in the export of Scottish products.
Within just over six months of the start-up business being launched by husband and wife team, Suzie and Iain Millar, the company has not only created Scotland's first bee farming apprentice but already spread its geographical reach by securing contracts with The House of Bruar in Perthshire, IJ Mellis across Scotland, and into Cumbria, England.
The rapidly-evolving success of the Edinburgh-based, purpose-driven firm within such a short time has surpassed Mr and Mrs Millar's expectations.
"We founded the company out of a love for the environment as we were saddened by the continually documented decline in the Scottish bee population. Along with dwindling bee numbers, it is also astonishing how much honey consumed in the UK is imported from around the world. We felt strongly that we needed more, home-grown, bee-friendly honey," said Suzie.
"But while we recognised this, never did we expect so many people to appreciate this too and for the business to take off so quickly," she continued.
The Scottish Bee Company has bee hives located all over Scotland from Dumfriesshire, the Lothians and Stirlingshire to Fife and Aberdeenshire. Initially, they produced a premium Scottish heather honey but quickly went on to add blossom honey to the offering with smaller jars of both and cut comb due to be launched.
The Scottish Bee Company, which uses only recycled or recyclable packaging, also supports local bee farmers and has hired an expert team to help the industry grow. Together, they are working towards producing uniquely flavourful honeys that evoke a sense of Scotland's unspoiled wilderness.