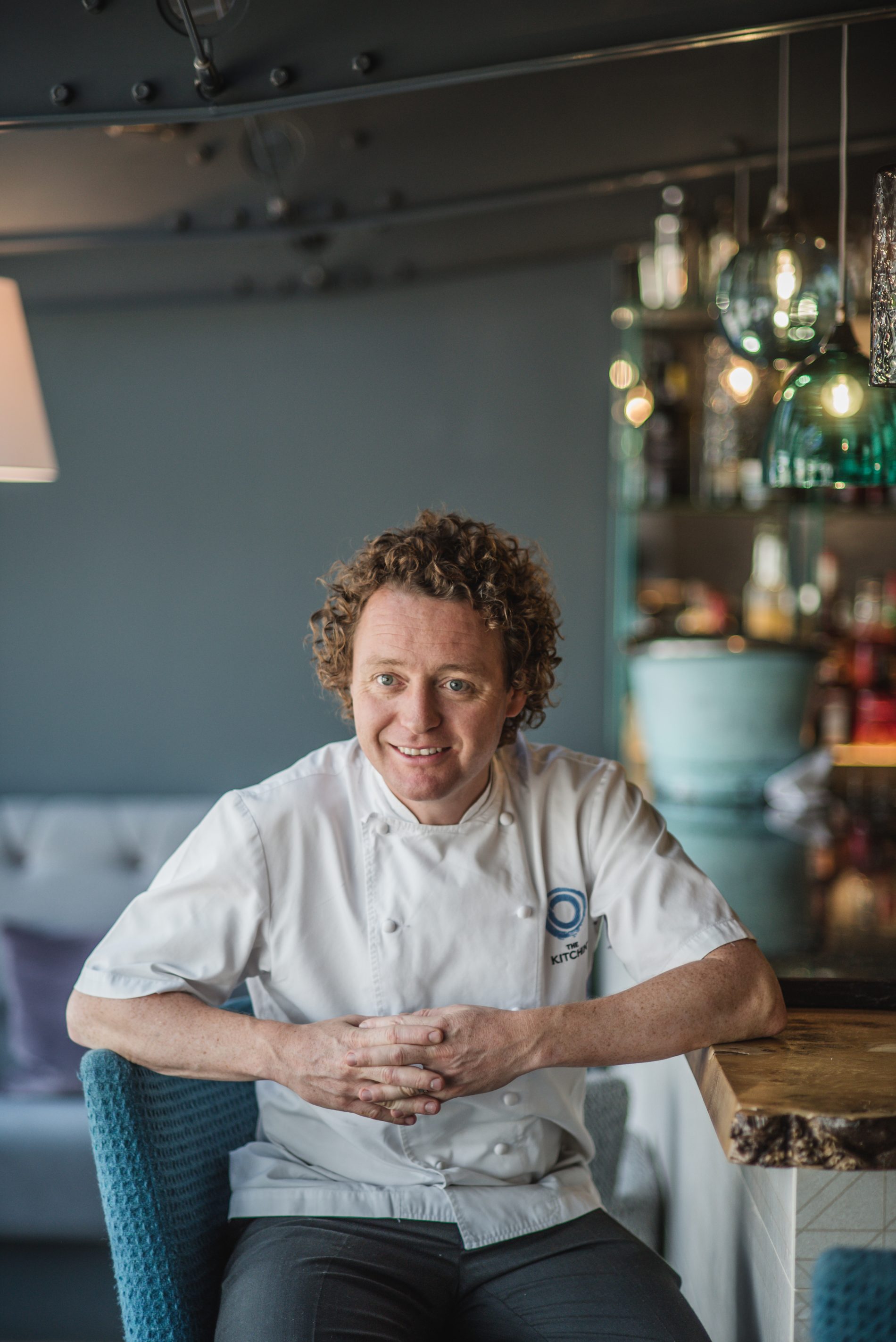 Earlier this year, The Game Bird launched a series of guest chef dinners, welcoming many of the greatest chefs from around the UK to cook in the critically-acclaimed restaurant within The Stafford London. Following the great success of events with Michael Wignall and Lisa Allen, legendary Scottish chef Tom Kitchin will be hosting the third dinner in the series on 27th September.
Tom Kitchin is an Edinburgh-based chef and restaurateur with Michelin-starred The Kitchin to his name, as well as The Scran & Scallie gastro-pub and its award-winning sister, Castle Terrace Restaurant. Tom will be opening his fourth restaurant in Edinburgh, Southside Scran, in the heart of Bruntsfield, Edinburgh in November. Tom has released several cookbooks over the years including Tom Kitchin's Meat & Game, and most recently Tom Kitchin's Fish & Shellfish, which will be available to buy at The Game Bird during the guest chef dinner.
For the dinner on 27th September, Tom has created a unique four-course menu that celebrates seasonal Scottish ingredients, highlighting the best of both land and sea. Guests will be welcomed with a glass of Moët & Chandon and a selection of canapes before sitting for dinner. To begin, there will be Hand-dived Orkney scallops baked in their shell and served with seasonal vegetables and a white wine, vermouth and herb sauce, followed by the king of the sea in a dish of Roast fillet of halibut with Jerusalem artichoke and black truffle. For the main course, guests will be treated to Roasted loin of Borders venison, autumn fruits and vegetables and a red wine sauce. Tom is rounding off the evening with a dessert of Set Knochraich Farm yogurt, orange meringue, Granny Smith apple sorbet and East Lothian sea buckthorn consommé.
Following Tom, the fourth dinner in The Game Bird Guest Chef Series will be held on 9th November with the renowned Mark Sargeant.
Tom Kitchin will cook alongside the team at The Game Bird and Culinary Director of The Stafford London, Ben Tish. Tickets for the dinners will be priced at £80pp, to include canapés and the much-celebrated Moët & Chandon on arrival, followed by the guest chef's menu. Wine pairing will also be available on the evening at an additional cost. Guests will be able to purchase Tom Kitchin's Fish & Shellfish along with their ticket for £95, or the book only on the night for £15.