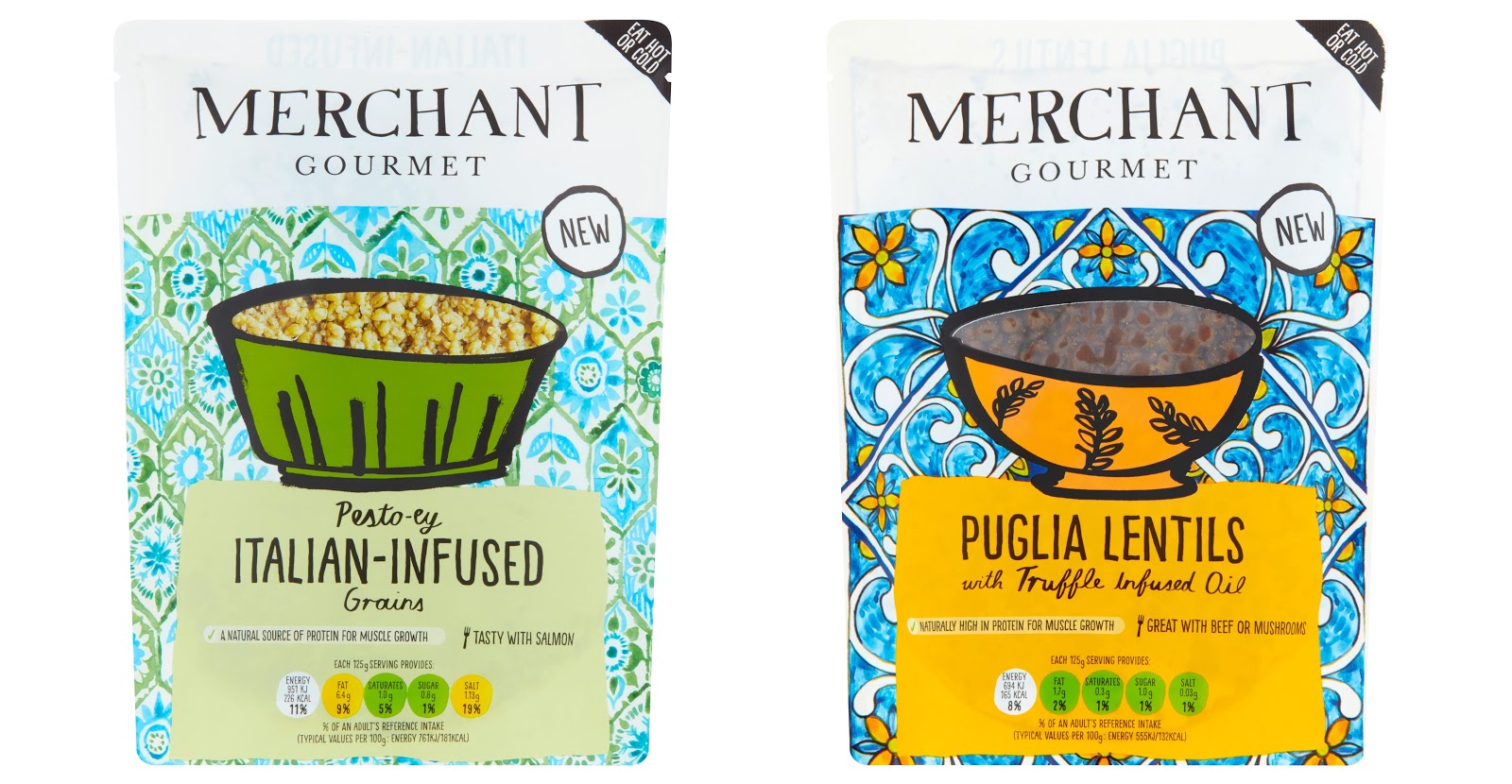 Two new products from the ready-to-eat range of Merchant Gourmet, the market-leading pulses, grains, seeds and chestnuts brand, will be available in supermarkets.The two new flavours, infused with pesto and truffle oil, are incredibly easy to prepare much like the existing ready-to-eat range and can be prepared in less than one minute, making them the perfect nutritious addition to any salad or meal.
The Pesto Italian-Infused Grains is a mix of wheat berries and quinoa cooked with a delicate infusion of basil pesto. The grains are vegetarian-friendly and are a great source protein, contributing to a growth in muscle mass, a source of fibre and low in saturated fat.
For a light, tasty lunch, Merchant Gourmet recommend heating the grains and combining them with baby rocket, cherry tomatoes and hot-smoked salmon in a large bowl, top with sliced avocado, basil and a squeeze of lemon juice.
The Puglia Lentils with Truffle-Infused Oil is simply cooked with truffle flavour extra virgin olive oil. The vegan Puglia Lentils grains are a great source of protein contributing to a growth in muscle mass, high in fibre and a source of iron. For a simple but delicious, quick midweek meal, fry sirloin steak, sauté mushrooms, asparagus and halved cherry tomatoes, then mix in the Puglia Lentils to warm through. Serve the sautéed veg on a plate topped with the steak and crumbled blue cheese.
"We're incredibly excited to expand the ready-to-eat range with these two delicious new additions. The range offers consumers a healthy alternative to quick fix foods and serves as the perfect nutritious ingredient to add to any lunch or dinner to increase both protein and fibre intake. We've also added suggested recipes onto the packaging to make it even easier for consumers to create tasty and nutritious meals using the grains and lentils. The ready-to-eat range now boasts 18 different options, and we're confident we'll continue to grow to give consumers a much bigger variety of grains and pulses than ever before," said Nyree Chambers, Head of Brand at Merchant Gourmet.
The Pesto Grains and Puglia Lentils are available to purchase in Waitrose, Asda and Ocado.