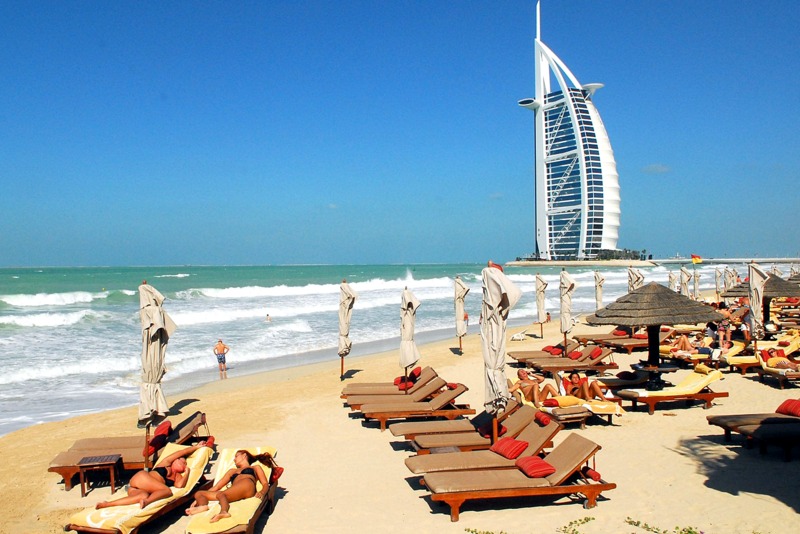 Who doesn't love a trip to the beach? The warm sand, beautiful sea breeze and the sun's rays shining on your face are exactly what us Brits want when we visit the seaside. However, we are a country of complainers, and our biggest beach pet peeves are sand getting stuck on us when applying sun cream and getting sand in our food.
To make your trip to the beach a fun and relaxing experience, we've listed 5 of our favourite simple, tasty and healthy snacks that you can whip up prior to your day out. Perfect to share with family, friends and little beach explorers!
Hummus and Pita Bread
Hummus is one of the quickest snacks to make, and a great way to use up any leftover cans of chickpeas in your cupboard. This recipe makes classic hummus, however feel free to experiment with different flavour combinations to make the recipe your own!
Makes 1 small bowl
Ingredients
1 x 400g tin of chickpeas

2 cloves of garlic, peeled

1 Tbspoon tahini

1 lemon

Extra virgin olive oil

Pinch of salt
Flavour variations: sundried tomato, red pepper, chilli, roasted carrot and cumin.
Method
Drain the chickpeas and add them to a food processor.

Next, add in the garlic, tahini, half of the lemon juice, salt and 1 tablespoon of oil.

Pop the lid on and blend until smooth – you may need to scrape down the sides with a spatula during the process.

Add more lemon juice or oil if you need a looser texture.

Transfer to an airtight container.

Serve with toasted pitta bread and vegetable sticks.
Mini Tomato and Feta Frittatas
These savoury egg frittatas are quick and easy to make and are full of nutritious ingredients. The great thing about this recipe is you can use pretty much any vegetables – if you don't have tomatoes and feta, feel free to replace with another veggie/cheese in your fridge. 
Makes 12 frittatas
Ingredients
Non-stick cooking spray

8 large eggs

120ml milk

Handful of spinach leaves

10 cherry tomatoes, halved

50g feta, crumbled

Pinch salt & black pepper
Method
Preheat your oven to 190oC and spray a non-stick muffin tray with cooking spray.

Start by whisking together the eggs, milk and salt/pepper in a large bowl.

Pour a small amount of this egg mixture into the bottom of each muffin cup.

Next, divide the spinach, tomatoes, feta into each cup, making sure they're all chopped to the same size, then pour the remaining egg mixture on top.

Bake for around 20 to 25 minutes or until the eggs are set and slightly brown around the edges.

Store in an airtight container and eat within 2 days.
Granola Jam Cookies
Everyone loves a granola bar, they're perfect for on the go and there's no mess – win win! Get the kids involved with this recipe – they'll love getting messy when mixing the ingredients and adding the jam!
Makes 12 cookies
Ingredients
100g rolled oats

60g ground almonds

1 tsp cinnamon

1 ripe banana

2 tbsp vegetable oil

80ml runny honey

2 tbsp raspberry jam
Method
Preheat the oven to 180oC and line a baking tray with baking parchment.

Start by mashing the banana in a large bowl, then add in the oats, ground almonds and cinnamon and mix everything together.

On the hob, melt the oil and honey until silky smooth. Pour this mixture into the bowl of oats and stir everything together until fully mixed.

Scoop up 1 tbsp of mixture and form a cookie shape in your hands – the mixture will be quite wet still. Place on your baking tray and create a hole with your thumb.

Repeat for the remaining cookie mixture, then spoon in a small amount of the jam into each hole.

Bake in the oven for 12 mins or until golden.

Leave to fully cool, before storing in an airtight container.
Peanut Butter & Jam Sushi Rolls
Another great recipe for kids (and big adults), these 'sushi' sandwich rolls are very easy to make, and only require 3 ingredients. Use natural peanut butter, chia jam and wholemeal bread for a healthy alternative.
Serves 4
Ingredients
8 tablespoons smooth peanut butter

8 tablespoons fruit jam

8 slices bread
Method
Remove the crusts from the bread, then take a rolling pin or large can, and completely flatten the bread.

Spread 1 tablespoon peanut butter and 1 tablespoon jam on each slice of bread

Roll each slice into a tight spiral. Cut each spiral into 4 pieces.

Make on the morning of the beach trip and eat within the same day.
Simple Pineapple Salsa
This fresh and zesty charred pineapple salsa is the perfect side for your sandwiches and salads at the beach. The juicy pineapple will be a refreshing taste on your pallet in the summer sun, with the chilli and onion providing a spicy crunch.
Makes 1 small bowl
Ingredients
1 small fresh pineapple

2 fresh chillies

½ a bunch of fresh mint

1 small red onion

2 limes

extra virgin olive oil
Method
Start by trimming away the skin around the pineapple, trying to keep as much of the juicy flesh as possible. Cut around the hard core and remove any brown straggly bits until only the juicy pineapple is left.

Chop the remaining pineapple into slices, and dry fry in a large frying pan/griddle pan until charred.

Finely chop the pineapple wedges and add to a bowl.

Next, finely chop the onion, chillies and mint and add these into the bowl with the pineapple.

Squeeze over the lime juice and a drizzle of olive oil, then give everything a good mix.

Store in an airtight container.