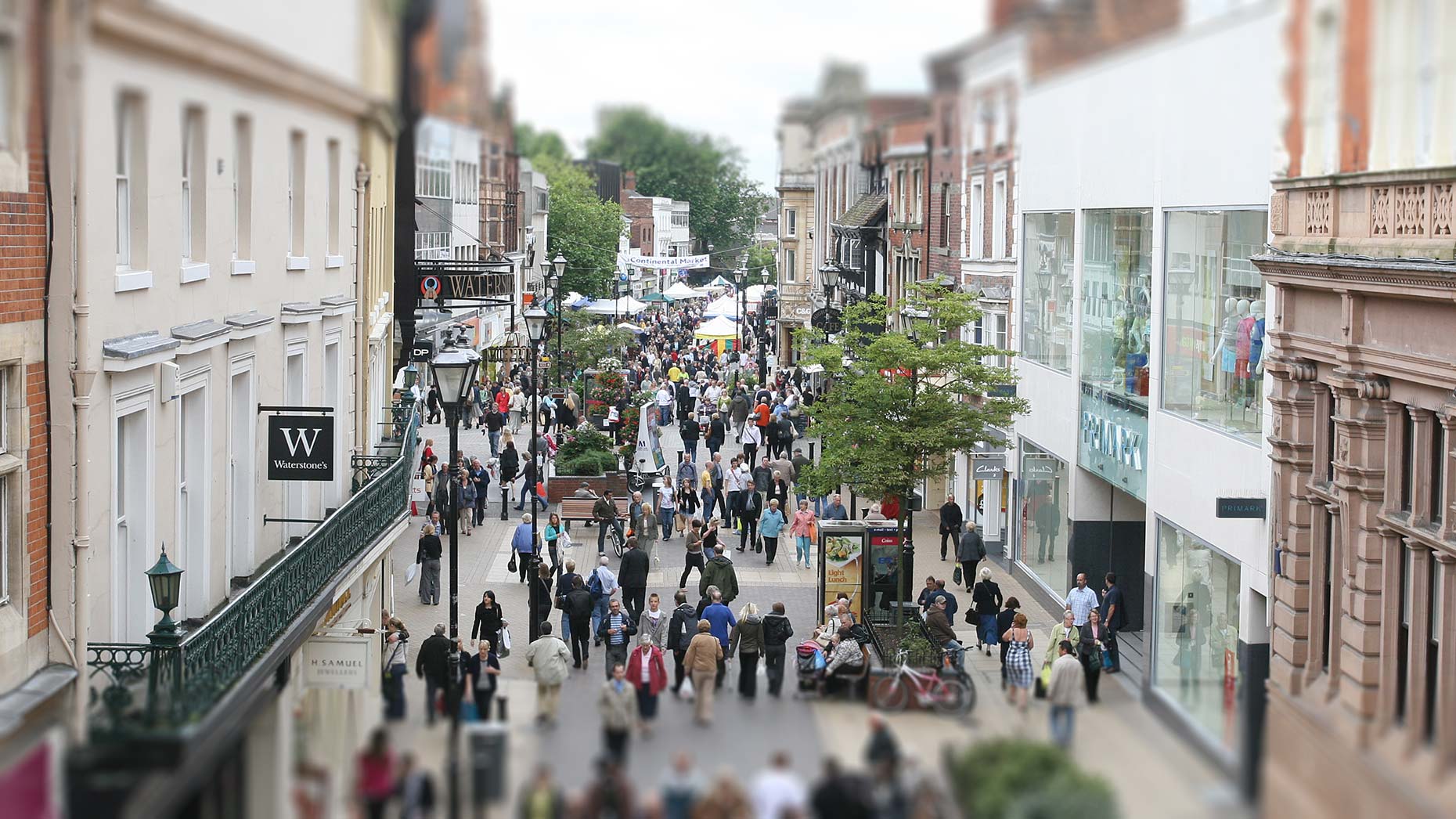 A new study claims that by improving the range and quality of high street restaurants the decline of the UK's town centres could be halted. The survey of more than 2,000 UK adults revealed that people are greatly influenced to visit the high street by food and leisure facilities and, furthermore, that better quality facilities would increase footfall and draw online shoppers away from their computer screens.
More than a quarter of those aged 55 years old of over stated that they enjoyed visiting restaurants in their respective town centres whilst 29% of respondents added that the availability of better quality restaurants would improve their local high street.
As one might've predicated, young people were found to be the least likely to make the trip into town with nearly three quarters of 18-34 years olds saying they preferred to shop online. That's compared with less than half of over 35 year olds.
James Lass, Fund Manager at Schroder UK Real Estate – the firm partly responsible, alongside Legal & General Capital, for financing the study – corroborated such a trend in online shopping habits. He added that, by offering a greater variety of retail, leisure and dining experiences, town centres could fight back against the rise of e-commerce and draw locals back into town.
The research on the UK's food landscape comes after a study by Raymond Blanc's Brasserie Blanc restaurant group also shared a negative outlook on the UK's fare with 62% of respondents describing high street chains' food was "far too basic". In fact, almost three quarters of 18-24 year olds in Blanc's survey said that they wanted more "inspiring" menus as well as more "daring" dishes.
Commenting on the findings of Schroder UK Real Estate and Legal & General Capital, Richard Poyser, Retail Leasing Manager for the latter was quick to draw on the positives. He described it as "reassuring" that so many would still prefer to shop in person, on the high street – particularly amidst claims that the high street has died a death. Like James Lass, he encouraged town centres to do more in the way of variety, suggesting that – for young people in particular – shopping is a social experience and the retail landscape should reflect that.
Schroder UK Real Estate and Legal & General Capital teamed up for the study under their joint venture, the Bracknell Regeneration Partnership. The two companies plan to invest a handsome £768m on the regeneration of the Bracknell Forest Borough and it is through such research that they continue to finalise development plans. As yet, the £240m development of a retail, leisure and restaurant area has been confirmed, to be known as The Lexicon Bracknell. And with the findings of this recent survey in mind, it looks to be a good move for the pair.