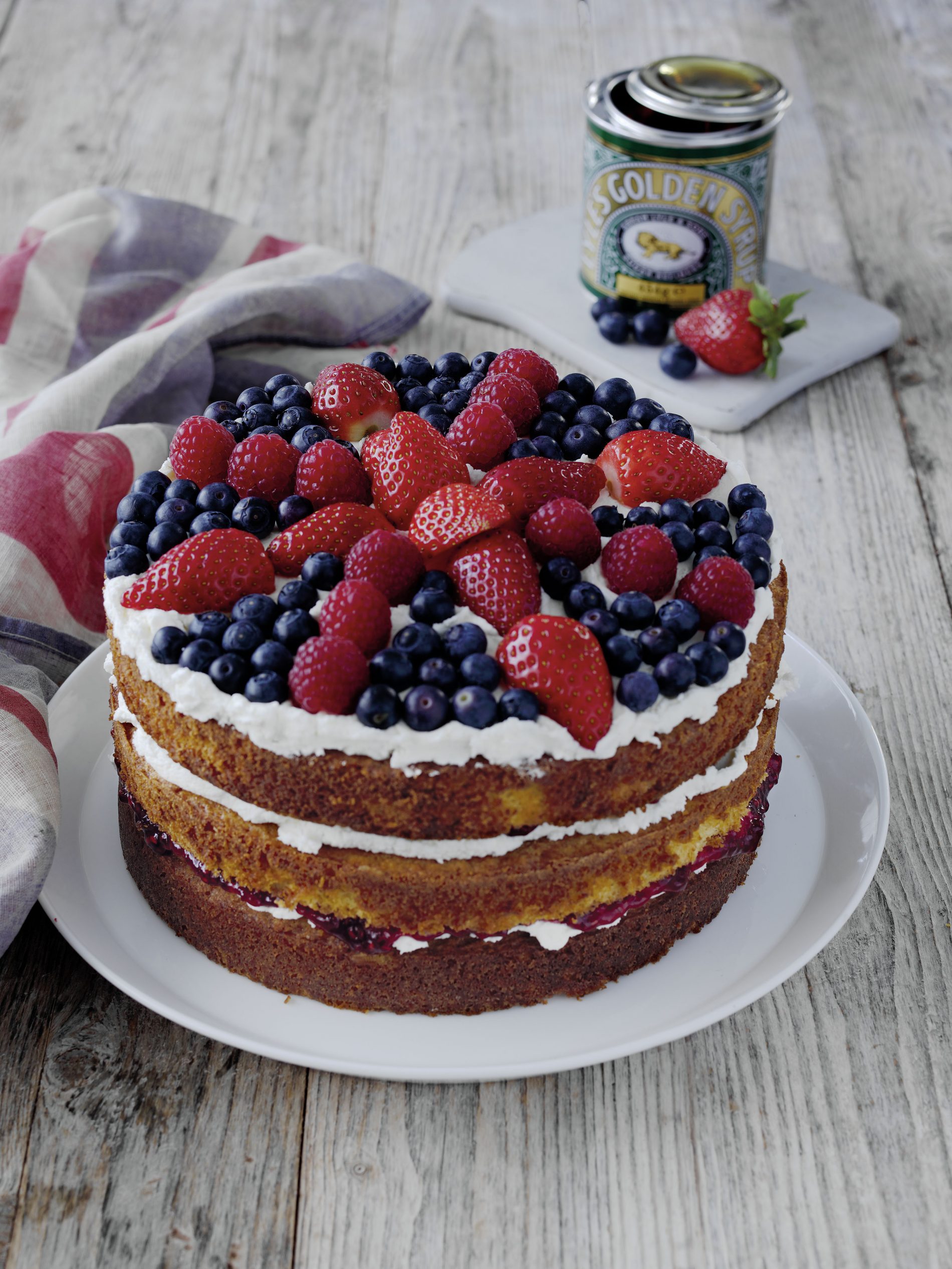 Lyle's Golden Syrup has released a limited edition version of its iconic tin, with the aim to raise funds for the charity Help for Heroes. The tin will be available in stores from April. With 5p of every tin sold to be donated to the charity, the aim is to raise over £25,000 in support of wounded, injured and sick veterans and their families and loved ones across the country. Created in collaboration with Help or Heroes, the unique tin retains the Lyle's Golden Syrup iconic gold and green colours and features a secret Morse code message on the border.
"The 75th anniversary of VE Day is an important moment for Britain as we reflect on the huge sacrifices made by our servicemen and women during WWII. To mark this occasion, we are extremely proud to be partnering with Help for Heroes who do such meaningful work for veterans", said Lindsay Brown, Product Manager, Lyle's Golden Syrup.
Lyle's and Help for Heroes encourage the nation to participate in 'Bake for Heroes' by hosting a bake sale, with bake sale tips and plenty of Lyle's Golden Syrup recipes featured on the Lyle's website. Lyle's Golden Syrup is also collaborating with former GBBO winner and Army officer Sophie Faldo to create a Union Jack inspired bake to spread the word about VE Day's 75th anniversary.
"Help for Heroes is proud to be associated with Lyle's Golden Syrup, a brand with such great heritage. Through this partnership we hope to raise awareness of the work that Help for Heroes does and raise vital funds to support the essential work that we do", said Mandy Lloyd, Head of Partnerships, Help for Heroes.
During WWII the Lyle's factory played a huge role in the local community; it was used as an air raid shelter at night and also provided somewhere to stay for employees whose homes were destroyed, all despite coming under fire itself. One employee even raised £20,000 to fund an RAF bomber that was christened 'The Golden Lion' after the company mascot that also features on the original Lyle's Golden Syrup tin.  
"The factory opened its doors to workers and their families whose homes had been destroyed in bombing raids. Even though the building was severely damaged from 67 bombs, Lyle's managed to keep the lines running, with over 1,000 tons of Lyle's Golden Syrup being produced every week", said Carmen Ferguson, Digital Marketing Executive, Lyle's Golden Syrup.
The factory also employed many women to take on men's jobs when they were drafted to serve in the military. At that time, it was a bold move – as many roles had never been carried out by women before. Being a panswoman, for example, was an extremely skilled and prestigious job at the heart of the refining process – in the Lyle's archives one panswoman describes her experience, "It was a marvellous job, I had about three and a half years of it and though we had terrifying nights when bombs were dropping, I would not have missed it for anything!"
By 1945, women were carrying out around half of the male workers' refinery jobs. The work was hard but for many, Lyle's was more than just a factory, it was a community, a place of support and an integral part of London's East End. 
With this rich history, the partnership between Lyle's and Help for Heroes came naturally.
Jo Hursey, a former Staff Sergeant with 24 years' service in the British Army, sustained an injury to her left leg which left her unable to walk properly again, was diagnosed with PTSD after serving in Northern Ireland and now lives with depression, anxiety, osteoarthritis and a hearing impairment in both ears. The work of Help for Heroes has helped throughout her recovery journey. 
She says, "As someone who has a real passion for baking, I think it's wonderful that Lyle's is supporting Help for Heroes. For any self-respecting baker who is planning a 'Bake for Heroes' bake sale to celebrate VE Day, Lyle's Golden Syrup is an essential ingredient!"
"But it's not just about that. Lyle's female workers stepped up during WWII to keep the factory going when the men went to fight, and now the company is stepping up again to help with a different kind of war effort. Every donation from the special edition tin can help change a life – mine changed irrevocably, and without donations like these I would not be here today."