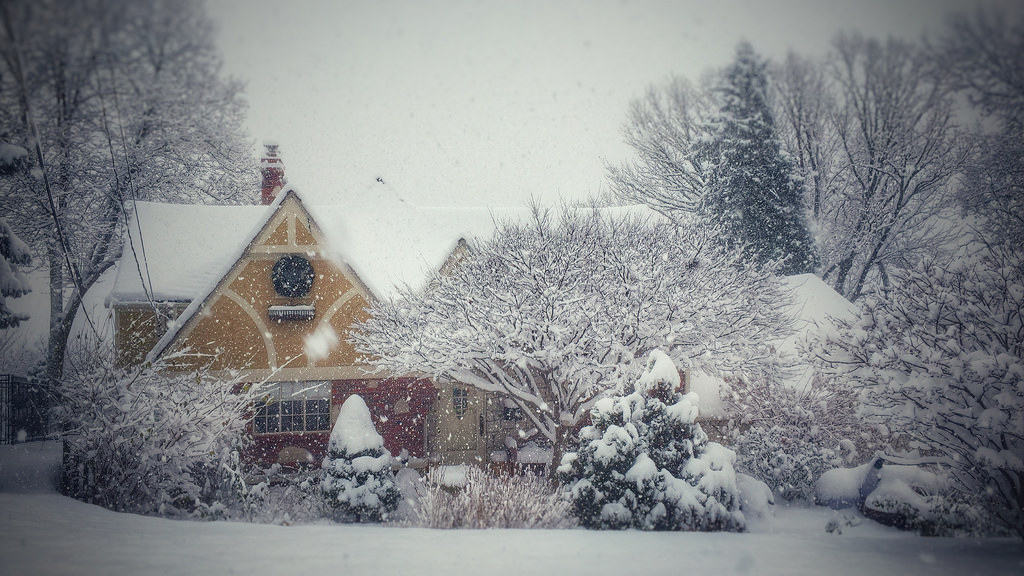 Christmas brings with it the chance to magically transform your home into a winter wonderland, and this year's decorating trends are taking a seriously modern turn.
Already Scandinavia is a huge part of our everyday life, whether we know it or not. From our IKEA furniture, to our favourite H&M jacket, and even that much loved box of Lego, Scandinavian style and produce is built into modern life.
Now, Christmas is getting a Scandinavian makeover. With 2018's trends showcasing rustic vibes, teaming cosiness with clean lines, for a contemporary Christmas feel.
The styles hitting home are quite mature in terms of decorations – simple and classic, with a modern, minimalist approach to what can sometimes be hectic colourful decor, adding the ultimate feeling of luxury this season.
This year it's not about plenty of tinsel, it's all about that Scandinavian winter style, meaning exposed woods, white washed floors, a neutral palette and minimalist house accessories.
This isn't to say you have to get rid of you much loved Christmas tree and decorations, but 2018 is offering something new in terms of contemporary style. This year people are turning to small pine style window forests to create a mini winter wonderland, which look particularly stunning if your view is abundant in snowflakes.
Some are even turning to framed prints of snowy pine forests – there is no easier way to bring that winter feel into the home – and its mess free. To really capture the feel of the forest, be sure to add the true essence of Scandinavia with a pine scented candle.
Festive decorations are returning to nature, with simple rustic features cropping up in interior home trends. Quirky but minimal decor that sticks to natural materials, such a pine-cones, are being demonstrated across Christmas show homes, which can add that gentle Christmas elegance to any home.
For a real minimal approach to Christmas decor, that still feels festive, white, grey and silver tones are your best friends. Offering a crisp approach to the season that couldn't feel more like you very own winter wonderland, but that doesn't feel cluttered in smaller spaces.
Having a white theme doesn't have to emit a sense of coldness either, teaming crisp tones with neutral pinks and seductive blues through cushions, blankets and hides, you can really bring that cosy feeling to life this Christmas.
With new trends cropping up constantly, a Nordic palette is something that can be kept all year round. Soft pastels and greys work particularly well when teamed with one striking tone, such as a rich black. However, seen as it's a Christmas, one flash of Santa Claus red, holly leaf green or frosty blue, can do wonders.
Christmas is the perfect time to decorate, but if you fancy moving away from tradition, the new trends of minimalist furnishings are ideal for that cosy yet clean feel.
No Christmas would be complete without candles, and even these can have a Scandinavian twist. Primarily known for its simplicity, and its admiration, and connection, to the outdoors – Scandinavian design celebrates natural light. This is all well and good until the winter months hit, but then of course, it is time to bring warming light to life through plenty of candles.
Gentle pine smells and simplistic candle holders built from simple lines and angular shapes are the idea finishing touch to a contemporary theme.
If you fancy a change this Christmas then there is no better place to look for inspiration than the beautiful winter wonderland, Scandinavia.