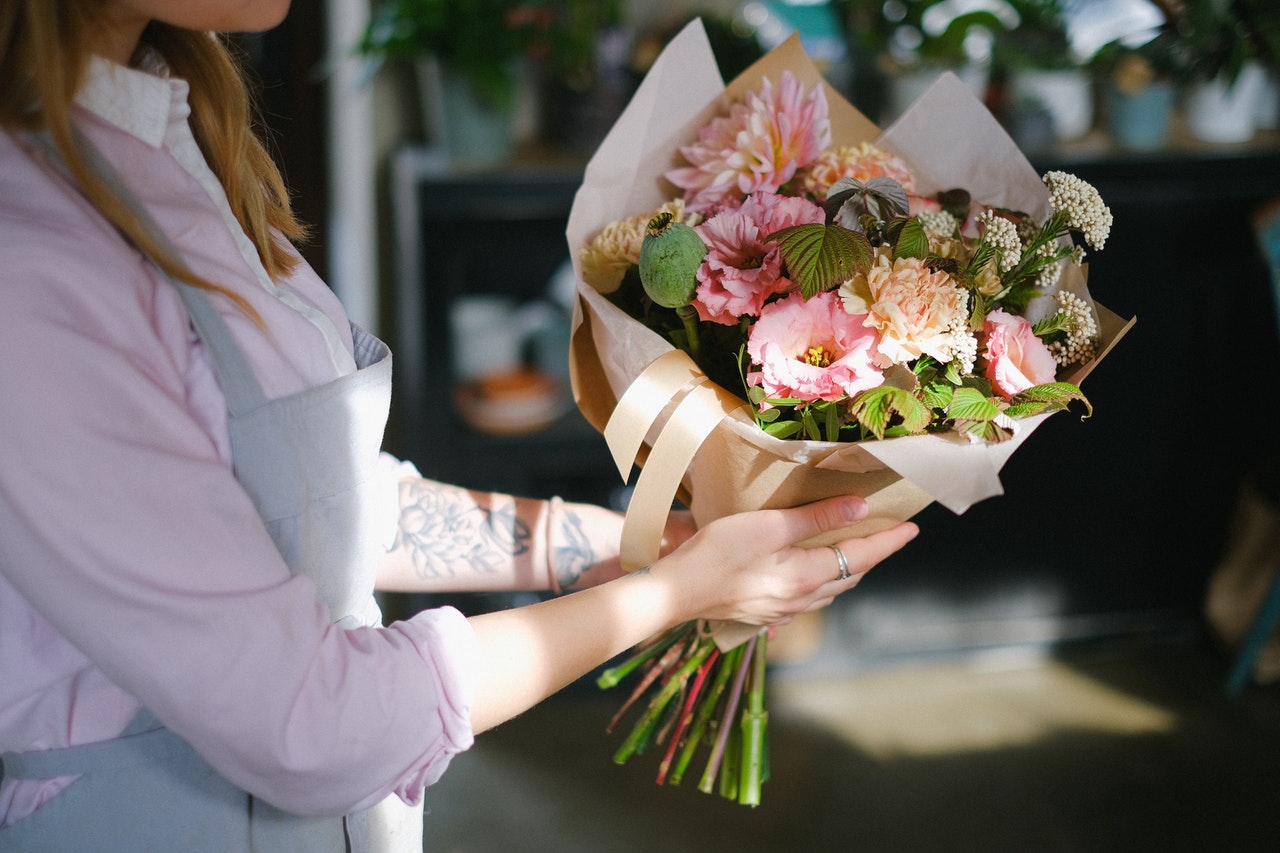 Flowers have been a present of choice since the 19th century, when a whole language surrounding flowers evolved and is popular even today. It meant something else if you handed someone flowers in their right hand, it meant something else if you handed them to their left hand. It even mattered if you gave the flowers to someone the right side up or upside down, and people would communicate feelings of affection and admiration with carefully crafted bouquets in a society where there wasn't much room for bluntness and honest communication.
But throughout all this, flowers remained a meaningful and important gift. Today, it conveys affection and good will of all sorts, and red roses especially are popular presents on days like Valentine's Day. They're also very popular birthday plants, which is what this article is all about.
Keep reading to find out why we think flowers are a great gift for birthdays.
Why Flowers Make the Perfect Gift
They're Meaningful
Like we just said, flowers are meaningful birthday presents and they carry a certain personal touch that is absent in other presents. No matter what flowers you pick, the message is clear – you care about the birthday person and wanted to get them something that would make them smile. Hence, you settled on flowers that smell amazing, look beautiful, and are probably their favorite color.
You can pair these flowers with some cute accessory, candy and chocolates, or even a cute handwritten card with a meaningful message. Take your flower game by turning it into an edible arrangement of sorts by adding chocolate balls or cake pops on sticks to the bouquet.
Sentimental and Personal
Giving someone flowers is a deeply personal act. This is why giving flowers in certain professional situations like work events is frowned upon, but it might be just the thing for birthdays and other occasions.
It can even help you get off easily for missing a friend's birthday – you might not be able to make it there in time, but you can make up for it by sending your friends some flowers. No matter what their gender, the birthday person would love to be at the receiving end of some wonderful flowers, and you can sweeten the deal by adding another birthday present to the package too.
Your Gift Can Match the Birthday Decor
Who wouldn't appreciate a present that helps make their birthday party better? Whatever the theme of the party, your friends and loved ones would probably appreciate a bouquet of flowers to place at the middle of the table when the food's being served.
There's a bouquet for every theme, from some dark red or maroon roses and dried flowers for a gothic birthday party to bright yellow, orange, and pink flowers decorated with palm fronds and leafy greens for a tropical beach party.
If you don't think a bouquet is needed, you can get the birthday person a corsage or headband made of fresh flowers that fits their theme of a cheerful spring day.
Tell Your Loved Ones You Know Them
It's almost never about how much the present costs, but always about how much you know the receiver and how much thought you put into it. When buying the flowers, get ones that you know are the receiver's favorite, make sure to get them in their favorite color, and throw a little bit of their personality into the mix as well.
For example, get a winter themed bouquet if that's their favorite season – there are certain flowers and plants that grow all year round and are available in the winters that would be perfect for this bouquet. Or you can get them flowers in their favorite color, like yellow roses or blue lilies. Get the ribbons on the flowers in the right shades, and take the opportunity to tell your loved one just how much you know them.
They will definitely love the gesture and appreciate the thought that went behind it, which makes flowers the ideal birthday gift.
How to Choose the Flowers
Choosing flowers for the birthday person can be tricky, but here are some tips that can help:
The Language of Flowers: If you're unsure about everything else, get them a flower that gives them a certain message. Red roses stand for passion, yellow ones represent joy, white flowers usually stand for innocence, and a lot of others have meanings ranging from faith, fulfilled promises, love, and fond memories. The right flowers can be combined together to make a very meaningful bouquet, and might be the perfect present for anyone who is aware of the symbolism behind different flowers.
Their Favorite Color: A lot of flowers come in all shapes and sizes, which is why getting them flowers in their favorite colors is definitely a possibility. This is a great way of making the present thoughtful and genuine, even though it might narrow down your choices a bit.
Their Favorite Flower: This is a great option if the flower is in season, but not a very great one if the flower isn't in season. You might be able to get your hands on imported flowers that are grown in another country, but they carry a very large carbon footprint and shouldn't be your first choice – if they're a choice at all.
Match Their Decor: Most of the time, people like to put the flowers they got as presents in a vase in their home. Make this process easier for your loved one by matching the flowers you get to their decor, and even try to find out what kind of flowers they already have at home. This will help you make the final decision about what flowers to get, and also make the receiver of your present happier.