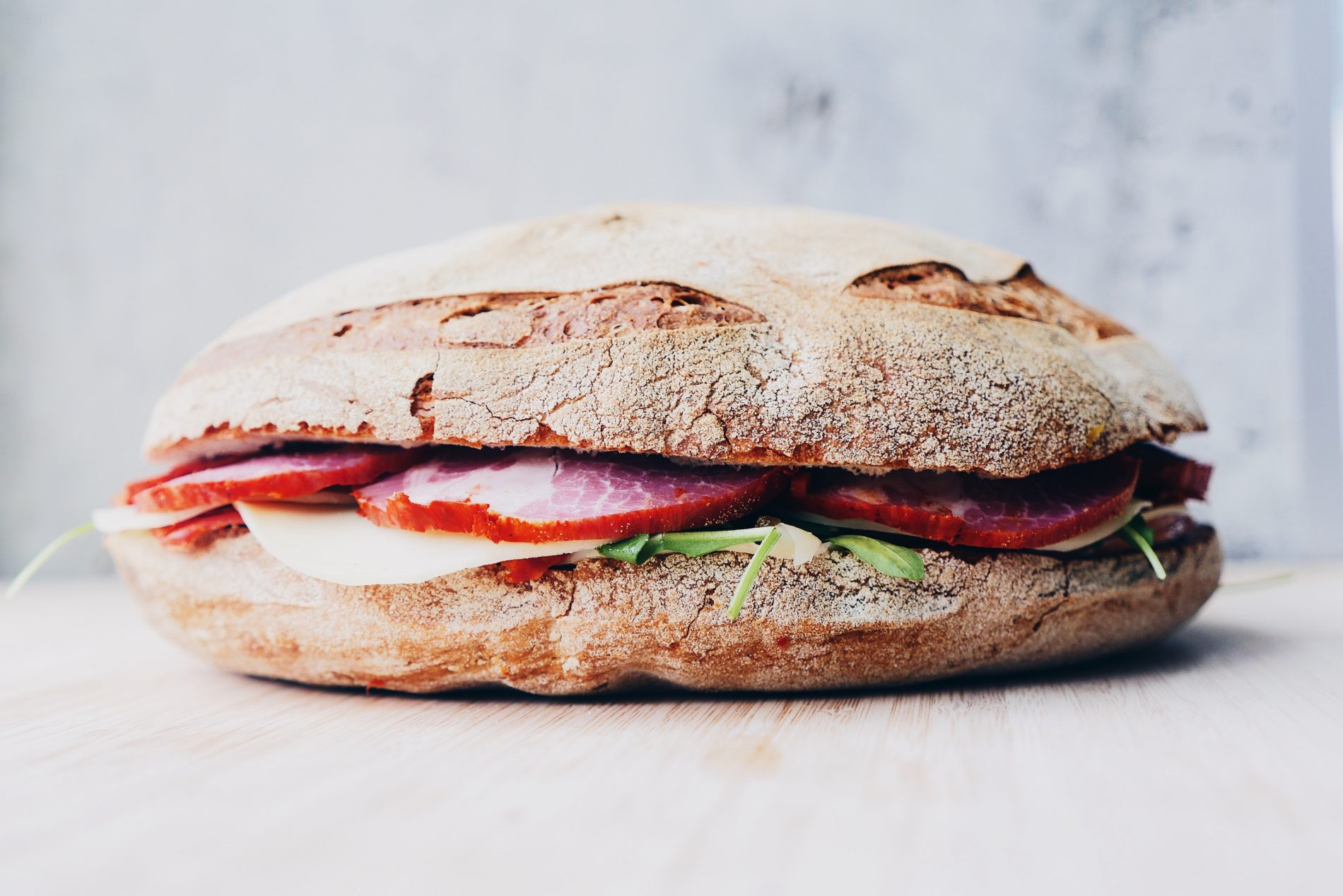 Sandwiches are no longer the staple of a British lunch, found a new research by Spitalfields Market. Instead, the British public are craving healthier, artisanal lunches such as salads, wraps and sushi to get them through the afternoon.
The survey of 1,133 British adults revealed how growing demand for artisanal lunches is causing the sandwich market to die out. Whilst bread-based options including wraps, flatbreads and burgers all made the list of top 5 items Brits regularly choose for their lunches, the simple sandwich appeared just 9th on the list, with only 15% of respondents saying they regularly eat them for lunch.
The Nation's Top 10 Lunch Foods:
Salads (42%)

Wraps (37%)

Flatbreads (36%)

Sushi (31%)

Burgers (25%)

Soups (24%)

Pastas (24%)

Pizzas (23%)

Sandwiches (15%)

Leftovers (11%)
When quizzed on the sandwich fillings that interest Brits the most, respondents showed a clear bias toward fancy fillings such as avocado and pulled pork and much lower demand for the traditional British favourites that used to dominate lunchboxes.
Avocado came out as the most popular sandwich filler, with 1 in 3 (33%) listing it as a favourite filling, followed closely by pulled pork at 32%, and smoked salmon at 28%.
This is compared to just 11% opting for a classic ham & cheese, 9% selecting egg mayo, and just 5% preferring the old-school favourite, peanut butter.
"Sandwiches have been a staple in British diets for centuries, but the 21st century has seen people opting for arguably healthier options and wider varieties of lunchtime meals. In today's overtly health and body conscious society adults are becoming stricter with their eating habits. They want choices that will shake up their daily routine, give them diet-friendly choices and importantly, something to look forward to come lunchtime," said Matt from Spitalfields Market.
"We've also noticed a significant increase in 'clean eating' with much higher demand for options including vegan, vegetarian, and gluten-free. Lollipop at Spitalfields is London's first fruit-based café, meeting the clean eating demand across all three of these dietary requirements," Matt added.
The research also highlights a differentiation in food choices across the various age groups, with Millennials and Gen Zs far less likely to opt for traditional sandwiches, instead choosing artisanal lunches compared to middle-aged respondents. Of those younger respondents surveyed, just 5% claim to make homemade sandwiches for their lunch every day.