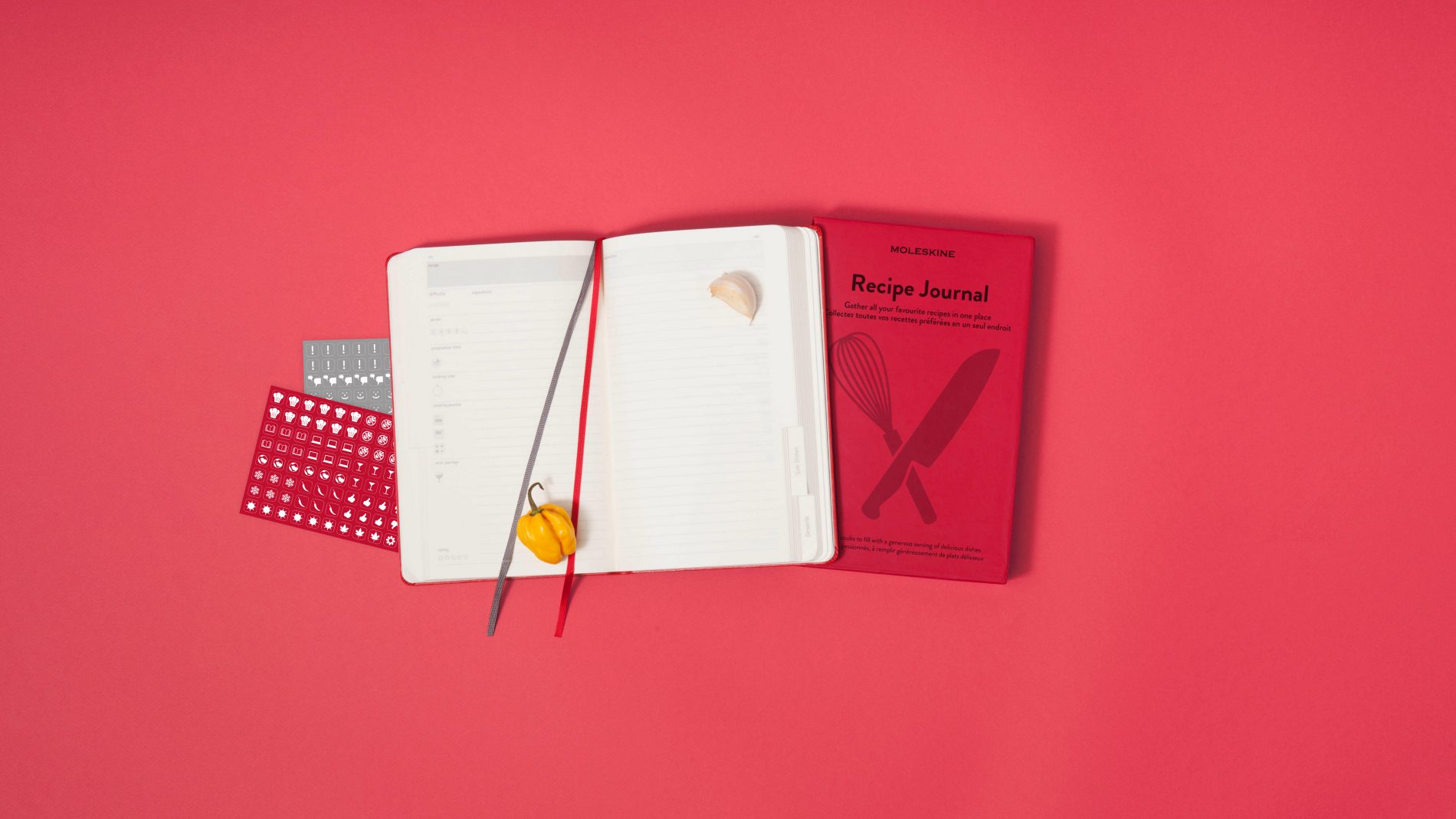 Finding and pursuing a passion is one of those small, yet huge life changers, an awakening of a curiosity, a discovery of that which makes us tick and smile. Passions speak to that creative and enthusiastic side of human nature and Moleskine has always supported, nurtured and celebrated the creative vein that runs through all of us.
From the notebooks with their rounded corners to smart objects which bring together the paper and digital worlds to bags that are designed to embrace both practical and aesthetical needs, the pieces that make up the Moleskine world are devised and fashioned to allow us to indulge our passions, contributing to little and big dreams coming true.
The Passion Journals are exactly one such Moleskine object: notebooks dedicated to 7 passions that in some way touch each of us: Baby, Travel, Recipes, Books, Wellness, Wine and Wedding.
The notebooks are divided into sections for recording and pasting and drawing and scribbling memories: each one of the Passion Journals not only is a blank space to fill, but potentially a keepsake, a repository of memories, whether they be a favorite recipe picked up on travels to the other side of the world or your grandma's tomato sauce, from the first sonogram to the first foot print, to labels from delicious and not so delicious wines from near and far and notes on how you felt and where you were as you sipped it. Passion Journals are the gift that you would get for yourself as well as for others, to celebrate the things that matter the most to each of us.
Available in a refined and contemporary palette of colors, each journal is individually packaged in a dedicated box which replicates the journal cover art. With sturdy hard covers and themed stickers in the back pocket and the "in case of loss" label, the Passion Journals can now be found on Moleskine.com and all Moleskine stores.
Passion Journals Features:
– premium box with themed graphics related to the passion
– hard cover with themed debossing, rounded corners, elastic closure
– 2 ribbon bookmarks
– double expandable inner pocket
– front endpaper with 'in case of loss' notice
– ivory-coloured 70 g/m² acid-free paper
– 400 pages 13x 21cm – 5" x 8 ¼" (Wedding Journal 376 pages + booklets)
– tabbed sections to guide your note-taking
– themed introductory pages
– Themed stickers to customize your journal
– Prices: €29,90 / £26.99 / $29.95