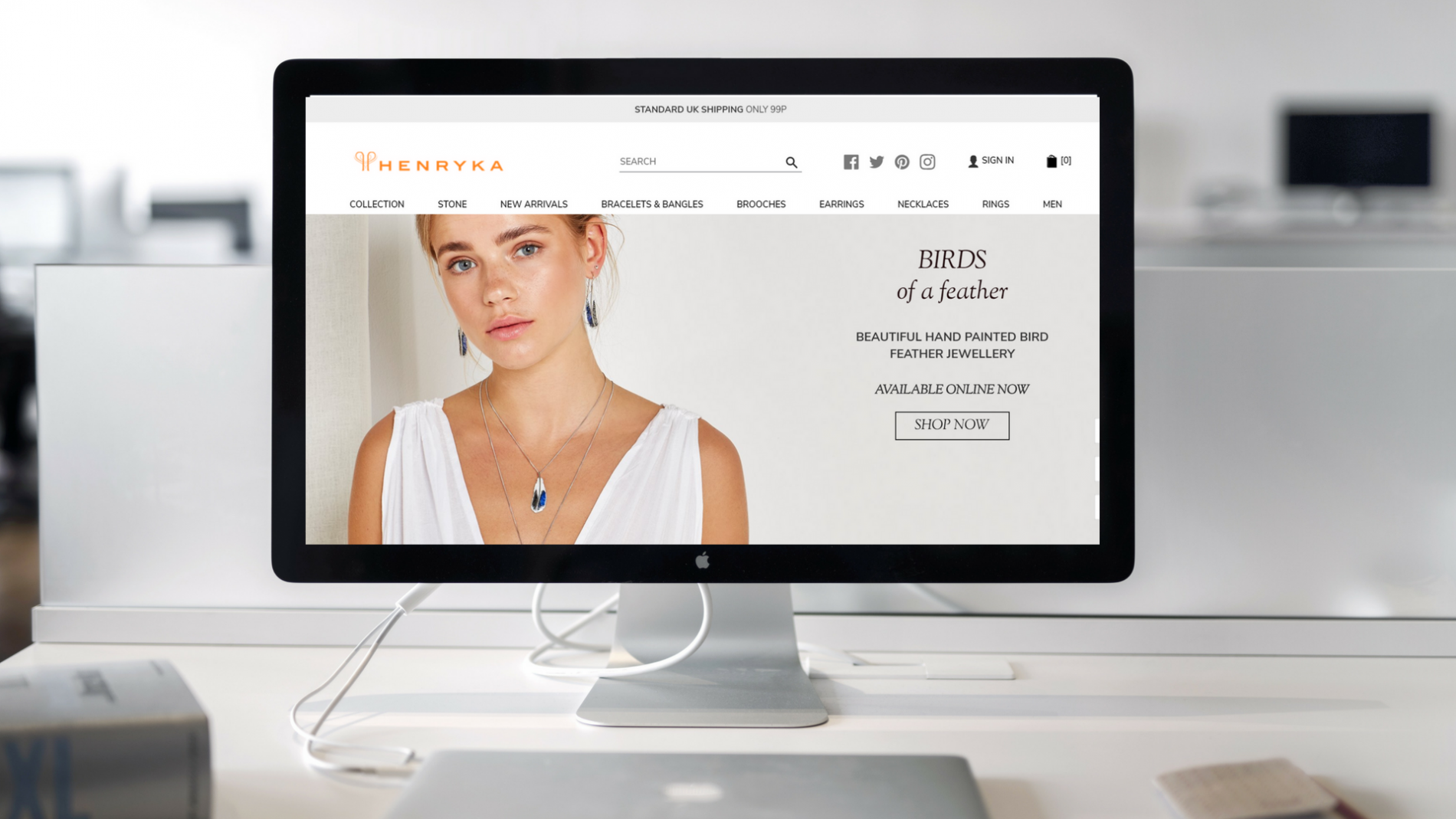 Henryka, the British, nature-inspired jewellery brand, is enhancing its brand presence with a newly relaunched website and blog. The website focuses on easy navigation and an engaging customer journey, with bold images, accessible menus and a homepage that quickly showcases the brand's breadth of collections, designs and colourways.
As most of Henryka's customers browse and shop via tablet and mobile, the new website offers a fully-optimised experience across desktop, tablet and mobile, with an emphasis on original product and model photography. Customers are also encouraged to create an account for faster checkout, to log multiple shipping addresses, as well as view and track orders.
The customer service offer has also been enhanced by the addition of a simple chat function, while the new blog provides special occasion gift guides, brand news and first looks at new collection launches. This is complemented by a meticulous search functionality that allows customers to find a product by collection, gemstone, new arrivals and jewellery type. Each product listing then comes with 'Wear it with' recommendations, ensuring more opportunities for add-on sales.
Moreover, the brand's growth in the sector is reflected in a dedicated men's jewellery menu item, which directs shoppers to a broad range of cufflinks. The website marks another stage in Henryka's continuing development, following an extensive photoshoot, a new brand colour scheme, expanded collections, a refreshed store presence and the appointment of its first sales agent in the South East.
"Our goal was to create a visually appealing and easy to navigate website that retains our unique brand style; something that was easier said than done. I am thrilled to say that our new website is now up-and-running, showcasing our new photography and broad ranges with an emphasis on search functionality. This website is a fantastic reflection of our brand, not just for our customers but also for our retail partners and their customers," said Anna Emmett, Henryka Founder.
For the future, the brand will continue to develop its social media channels and social commerce facilities, including Instagram Shopping.