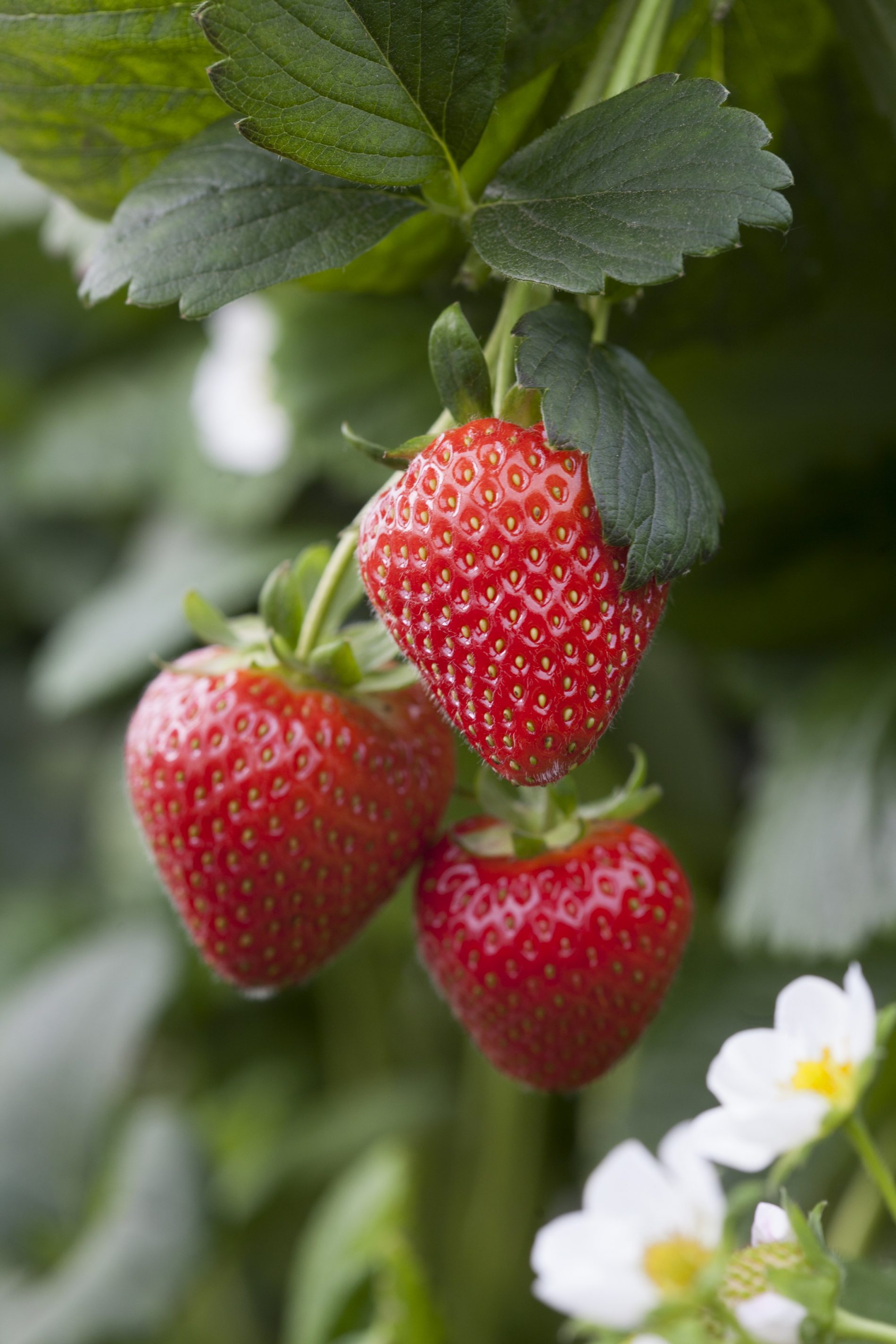 Part of an ambitious PR and marketing drive aiming to increase demand for their premium berry line, Angus Soft Fruits has sampled their delicious range of AVA Berries at this year's Royal Highland Show. At the Royal Highland Show, consumers were able to sample the full range of AVA Berries, including Scottish grown AVA strawberries, Karaka Black Blackberries, and Lagorai and Vajolet raspberries.
AVA Berries varieties have all been bred with flavour, yield and sustainability in mind; therefore the new marketing drive is designed to build awareness of and trust in the brand. Over 12,000 Scottish grown AVA strawberries have been distributed to hungry runners and spectators cross the Edinburgh Marathon Festival weekend at the end of May, which was part of the experiential brief. In early June, AVA Berries embarked on three days of sampling at supermarkets in Edinburgh, where it is estimated almost 5,000 people in the capital sampled their AVA strawberries.
The campaign started in May for the National Strawberry Months and it will run until September, raising brand awareness, as well as helping to develop partnerships with high profile chefs and an Edinburgh-based personal trainer.
"We're excited to be at this year's Royal Highland Show sampling our full range of AVA Berries. Our main motivation for taking on this PR and marketing drive is to demonstrate why varieties under the AVA Berries banner provide the best in seasonal flavour," said Jill Witheyman, Marketing Manager at Angus Soft Fruits. "The feedback we have been getting so far has been extremely positive, with people remarking on the sweetness and delicious texture of AVA berries."
The AVA Berries range, including AVA strawberries, Karaka Black Blackberries and Lagorai and Vajolet raspberries is available now and can be found in the premium lines of supermarkets across the UK.
The Royal Highland Show ran from Thursday, the 21st of June to Sunday, the 24th of June 2018 at the Royal Highland Centre, Ingliston.