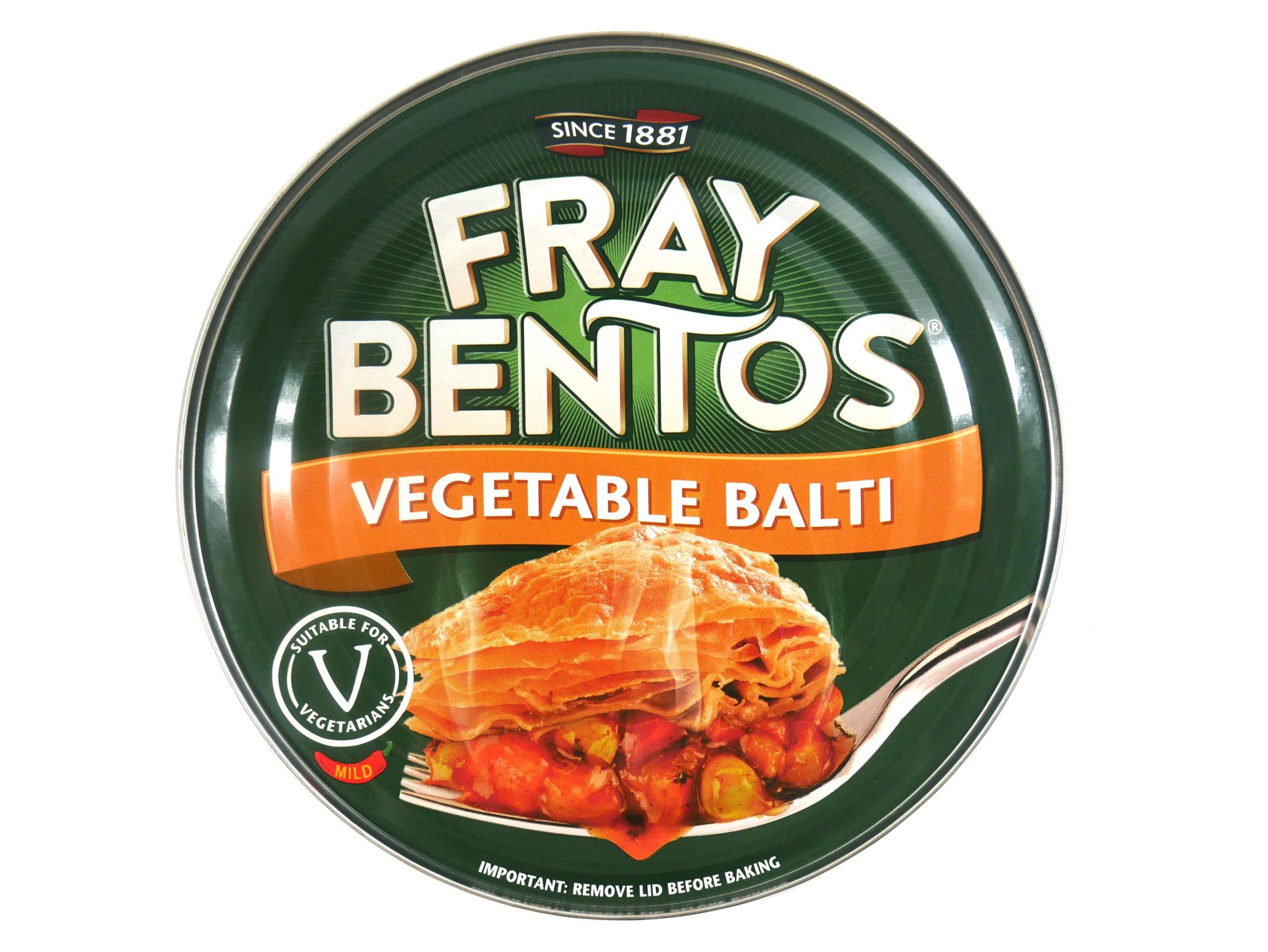 Classic British pie brand, Fray Bentos, is expanding its range with the launch of their first vegetarian pie.
Recognising the demand for veg alternatives, the chefs at Fray Bentos have taken Britain's love of curry flavours to create the Vegetable Balti pie, bringing a slice of the Fray Bentos action to a completely new audience. 
The tasty pie is packed with mixed vegetables, including red pepper, tomatoes, peas and carrots, all covered in a spicy balti sauce and topped with the famous Fray Bentos puff pastry, made from scratch at their factory. Perfect for pie lovers across the country looking for a taste of home comfort.
"We talked to pie lovers across the country and, with the rise in vegetarianism and flexitarianism, it was clear they craved a different format from our meaty classics, including veggie options. The new pie is filling and comforting, just like the rest of our famous range. Once you've tried it, we're convinced you'll want to buy another to have tucked away in the cupboard for a midweek meal," said Lorraine Rothwell, Marketing Director of Fray Bentos.
The Fray Bentos Vegetable Balti pie launches on promotion at £1 (RRP £2) from March in Morrisons stores nationwide, as well as selected B&M stores.