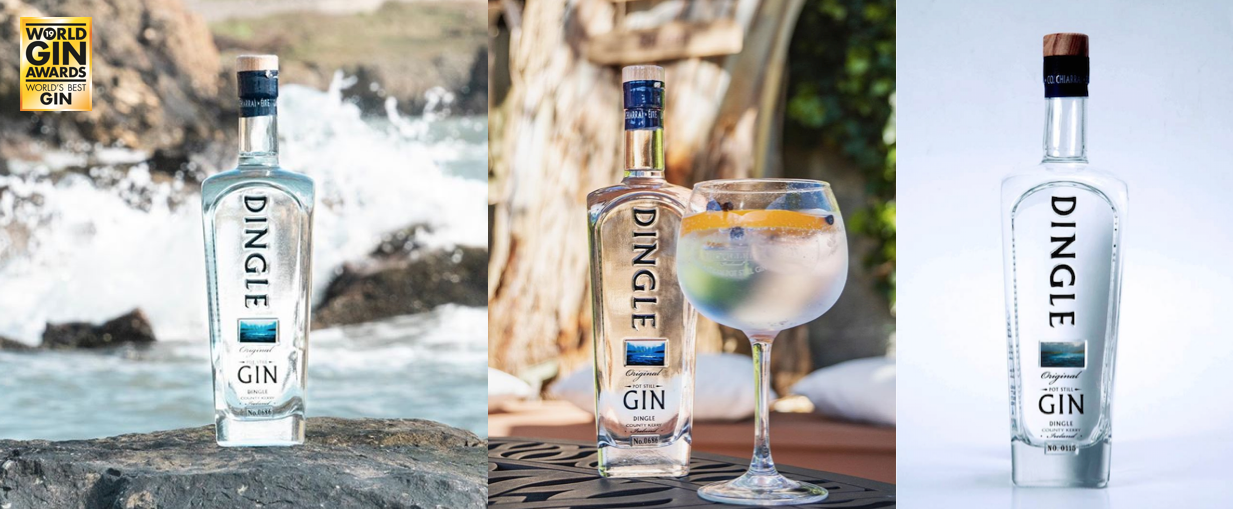 The independent, family owned Dingle Original Gin 
has been
 awarded Overall Best 
in World 
at the World Gin Awards 
Ceremony 
2019, which took place in London. Earlier in the year, The World Gin Awards 2019 saw over 400 entries from all over the globe blind tasted by industry experts to shortlist the best gins from 20 countries.
"This is an incredibly proud moment for our independent, family owned gin. We launched the distillery in 2012 with the vision to create the best artisan spirits in the world. Winning this award for our Dingle Original Gin proves that we must be doing something right! It's also fantastic to be representing Ireland as a world leader in producer of gin, aswell as shining a light on our gin's heritage and hometown of Dingle, County Kerry," said Elliot Hughes, Partner, Dingle Original Gin.
The explosion of the Irish gin market in recent years has seen the launch of more than 50 brands in Ireland and 20 gin producers, with 12 new brands introduced in 2018, according to figures by the Alcohol Beverage Federation of Ireland (AFBI) However, Dingle Gin, which launched in 2012, at a time when it was one of only 2 gins being produced in Ireland, has since won numerous awards and continues
to remain a leader in taste.
Dingle Gin also picked up the award for World's Best in London Dry Gin category.
Dingle Gin is produced in The Dingle Whiskey Distillery, situated on the edge of the scenic coastal town of Dingle on Ireland's Wild Atlantic Way. Its unique flavour profile is a result of its supply of locally foraged botanicals from its surrounding County Kerry landscape that include rowanberry from the mountain ash trees, fuchsia, bog myrtle, hawthorn and heather. The end result is a London dry gin, with a real sense of place, a fresh citrus dimension, with touches of spicy elements and hints of earthiness reflecting the surroundings from which it was made.
The Dingle Whiskey Distillery was conceived by three independent spirits: Liam LaHart, (the late) Oliver Hughes and Peter Mosley who had a vision to bring an artisan craft spirits distillery to the picturesque town of Dingle
 and pioneer the Irish whiskey renaissance. 
The
 independent, family owned
 distillery distils 
and releases 
100% its own spirits, 
which include its 
Dingle Original Gin, Dingle Distillery Vodka and its small batch 
release 
Dingle Distillery Whiskey.