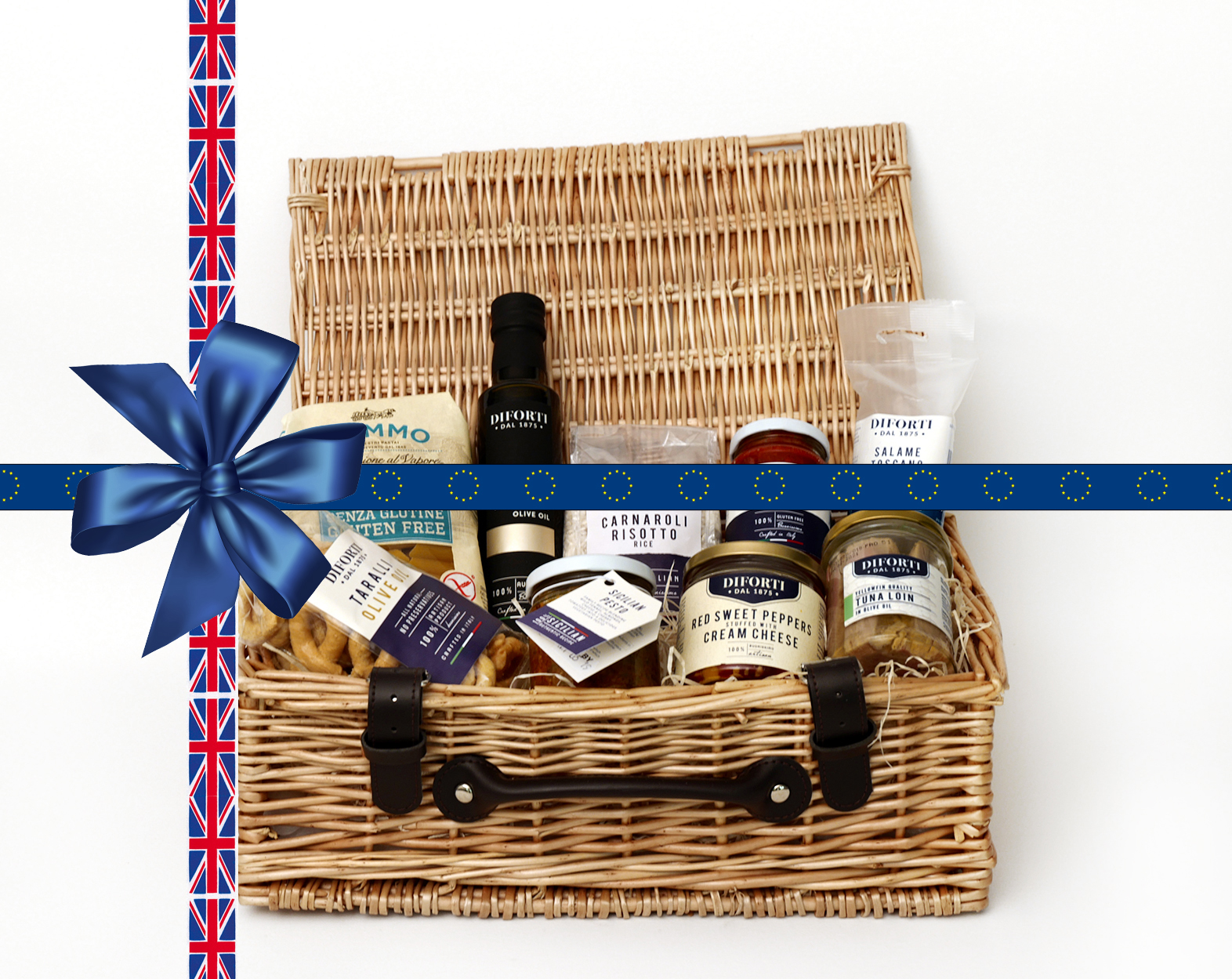 Popular Italian delicatessen Diforti has launched a Brexit Box to help shoppers prepare for shortages of their favourite foods. With Brexit threatening to disrupt imports from Europe, and warnings that food products from the continent could be harder to come by, Diforti have taken action with the release of their Brexit Box.
"The looming prospect of Brexit may have already hit the pound, but it could be about to hit the people of the UK where it really hurts – their kitchen cupboards. The price of olives has hit a seven-year high, and there are warnings of an impending cheese shortage. We don't want any of our customers missing out on the very best Italian ingredients, no matter what we wake up to on March 29th. That's why we've put together the Brexit Box, full of items that may be harder to come by once Brexit comes around," commented Carlo Diforti, Director of Diforti.
The carefully curated box joins Diforti's regular collection of gift hampers, all packed with Italian essentials and available to purchase online. From pesto to pasta to packets of rice, the contents of the Brexit Box have been selected to keep shoppers' cupboards stocked for the long haul. It also contains their popular Red Sweet Peppers stuffed with Cheese, in response to fears that cheese will be among the main victims of post-Brexit food shortages. It is available now and costs £44.99 to be purchased via the website(shop.diforti.com) whilst stocks last. 
Diforti's Brexit Box contains:
   Carnaroli Rice 500g
   Gluten-free Penne Rigate 400g
   Red Sweet Peppers Stuffed with Cheese 215g
   Nduja Spread 190g
   Taralli with Extra Virgin Olive Oil 200g
   Tuna Loins in Oil 200g
   Truffle Oil 250ml
   Salamino Toscano 125g
   Sicilian Pesto Jar 180g
Founded by Michele Diforti in Sicily in 1875, Diforti is now run by great-great-grandsons Carlo and Andrea, and transports the traditional tastes of Italy to the UK through its online delicatessen.