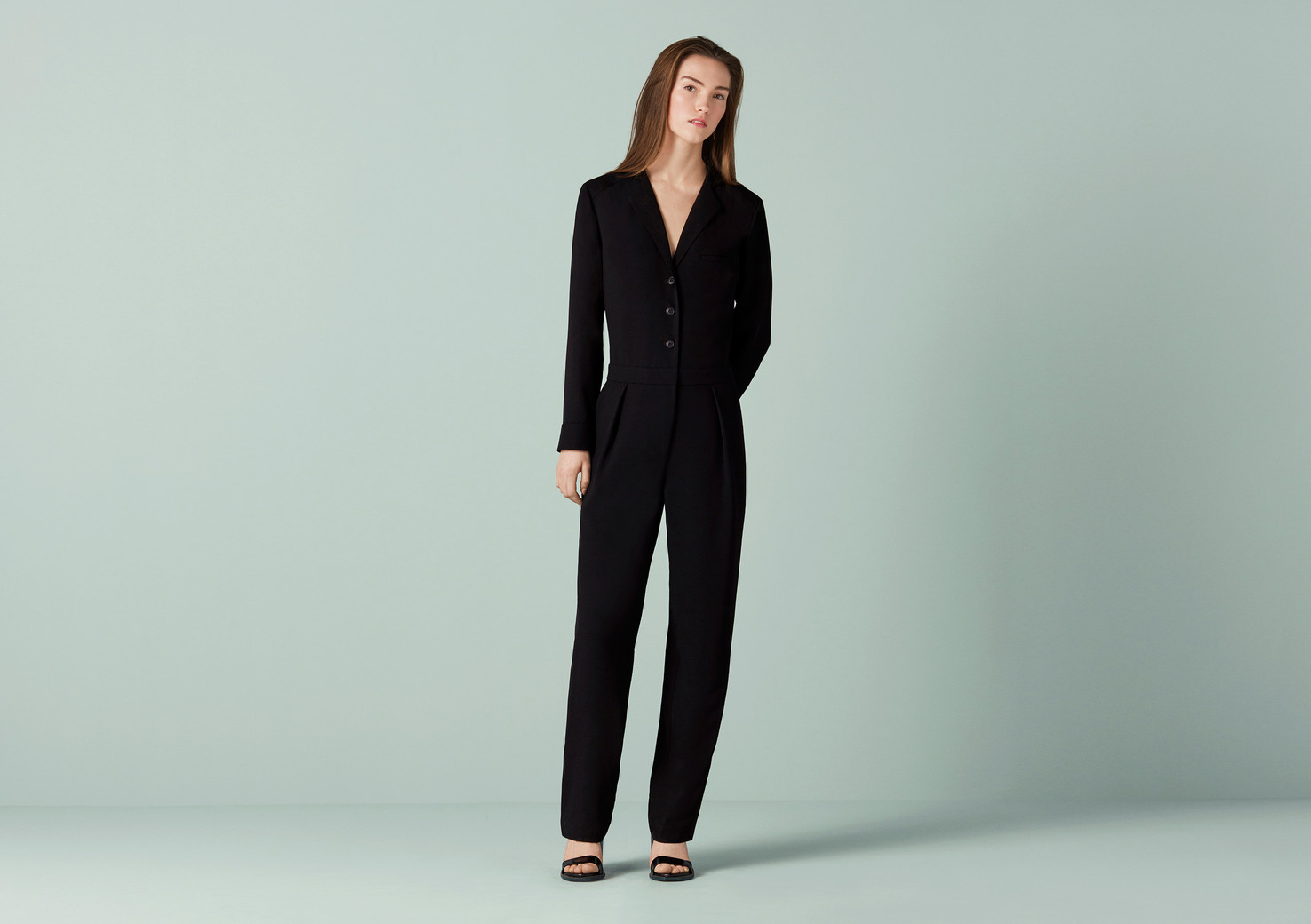 London fashion brand Finery London have teamed up with Nottingham born women Alice Levine (TV and radio presenter) and Vicky McClure (This Is England, Line Of Duty) to produce the Forever Pieces line, the duo have paired up with the brand to launch a clothing range designed and inspired by influential women who the brand believed to be brilliant in their own field.
Each of the celebs designed their own fashion pieces, the only guidance inspired by the name of the collection 'Forever Pieces' was to design an item they would like to keep in their own wardrobes forever. Vicky designed a jumpsuit she names the McClure Forever Jumpsuit a simple piece that could pair with anything.
The McClure Forever Jumpsuit is priced at £89 and was recently featured in the Sunday Times Style Magazine. The entire collection is called Forever Pieces and is now available to purchase online. The piece received a lot of great feedback, readers feedback showed that the majority found the pieces original and timeless, which was the aim of the line.
Alice Levine designed her own blouse that combined all the best bits of her favourite blouse, bringing in elements of how the blouse sat on her body and took extra care with the fit around the bust area.  The Levine Forever Blouse is priced at £49.
The presenter took to Instagram to share her blouse with her followers who responded with support and kindness, sharing comments that they could not wait to purchase the Forever Pieces. 
The project launched last week and was intended to produce a collection of timeless and classic pieces something that critics and consumers have received well.
Vicky asserted that it's not wacky fashion, just simple and stable pieces that anyone can add to their wardrobe, timeless pieces that could stay in wardrobe for a while.
You can find the full range on their website Finery London