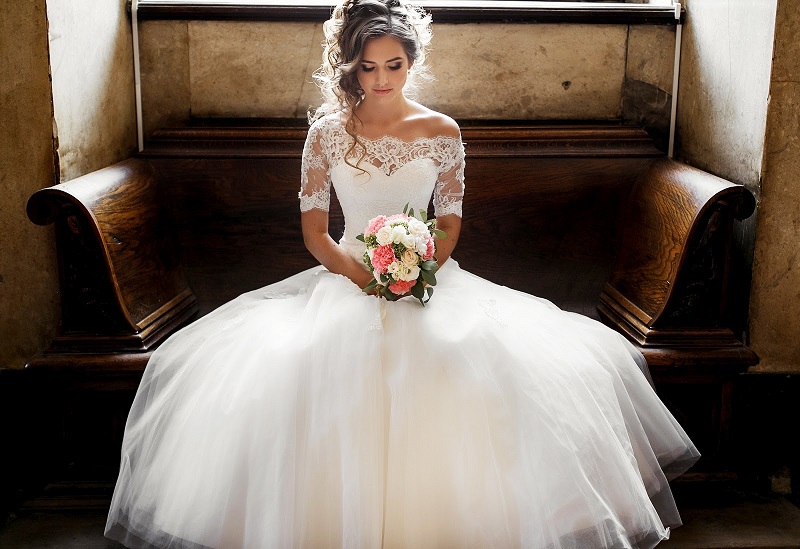 Every bride wants to feel and look amazing on her special day, while making sure that the makeup, hair, and dress reflect her own style and personality. Trying to meet everyone's expectations is hard and at the end of the day, not worth it. This day is about you and the person you are marrying, not about pleasing all those present.
So what can you do to make sure you will look fabulous, while feeling comfortable in yourself and the decisions you made?
Women have different styles and ideas, some like classic, sophisticated and elegant things; others are more fun and quirky, while others simply prefer natural looks. When you consider your venue, flowers, make-up, and dress, always remember what it is that makes you you.
However, whatever your style choice is, there are things that generally apply. For example, colour is really important, so you need to make sure that the colours you choose will give you a fresh and natural complexion, rather than making you look pale, yellow, or bring shadows to your face.
Another important aspect is the neckline. No matter what shape you choose make sure you don't spend half of your time adjusting the dress. If you have never worn a strapless dress then this is not the moment to start wearing one, but if you must then get a fitted and boned bodice that will not fall down. Give it a try before the big day for reassurance.
Hair and make-up should always reflect the real you. If you like wearing your hair down, consider adding some flowers or jewellery to it, rather than putting it up. When you look in the mirror your make-up should make you feel like the most beautiful woman in the world and if you are not comfortable wearing something too glamorous, then go for something more natural. No matter what you choose, always make sure it stays fresh and you readjust it whenever necessary.
No matter what you buy, remember to ask yourself 'Do I Love It?'. If the answer is 'YES!', then you know what you have to do. But if it isn't, then you need to look for something better.