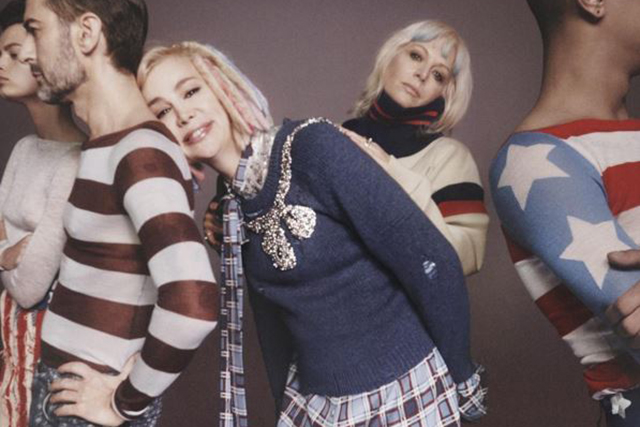 American fashion stylist Marc Jacobs has released his latest eclectic campaign for Autumn 2016, and has received widespread praise for responding to the diversity problems in the fashion industry once again.
It is an industry that has been commonly criticised for lack of diversity within models, and there has been calls for some time for this to be taken into account, whether it be racial, sexuality, age or gender diversity. Marc Jacobs now appears to be responding to this, in what could be a huge turning point in the fashion industry.
US hip hop artist Missy Elliot is leading the new campaign, and is somebody Marc Jacobs has admired for a long time as he describes himself as being 'entranced by the genius rhythms and brilliant rhymes of Missy Elliot'. She is joined by 66 year old American actress Sissy Spacek, best know for he role in Carrie, who is again somebody Marc Jacobs has praised and described as 'expanding, evolving and inspiring.'
Models John Tuite and Carlos Santolalla have also been signed up for the campaign, following the pair's call for the fashion industry to change the way it treats homosexual male fashion stars after they were told to be 'butch' and to 'act straight' by their agents. They are in the shoot alongside singer Genesis P-Orridge and fellow models Binx Walton and Grace Bol amongst many more.
This is a clear response to claims surrounding diversity issues in fashion, with Elliot, Walton and Bol all being people of colour, Tuite and Santolalla being the first homosexual couple to be signed to an agency, Genesis identifying as a third gender and Spacek representing a variety of ages at 66 years old. Speaking on the topic of the diverse cast, Marc Jacobs said, "The cast represent a collective embodiment of love, honesty, integrity, courage, strength, curiosity and inspiration. Together, as one story, this collection is a reminder to question and challenge normal and to continue exploring and pushing boundaries."
It seems like Jacobs is leading the way in the fashion industry in terms of promoting diversity amongst his models, and it isn't the first time he has done so as in January he recruited Dan Donigan (better known as Milk in RuPaul's Drag Race) for his campaign, which shows this isn't a one off which is even more important. So is this an important time for the industry which may see a shift within attitudes in fashion? It certainly looks that way.