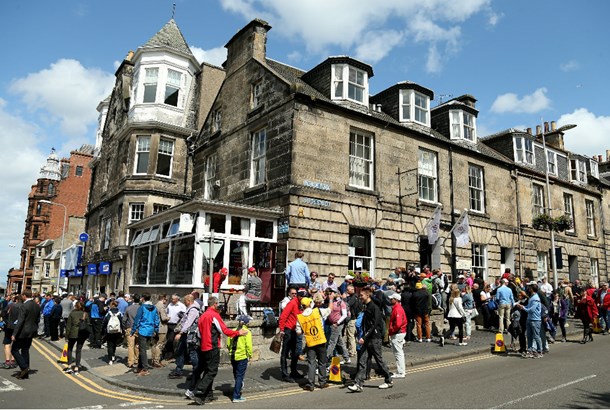 The infamous Dunvegan Hotel in Scotland has been placed up for sale by its owners Jack and Sheena Willoughby, so do you fancy purchasing a piece of golfing heritage?
Granted, you would have to be a millionaire to be able to buy the hotel that is priced at £2.9 million, but wouldn't it be nice to be able to afford such an illustrious, highly regarded building placed right next to the Old Course of St Andrews? The hotel has been owned for 22 years by husband and wife Jack and Sheena who are both keen golf fans, and they have played host to big names in golf such as Tiger Woods and Rory McIlroy as well as other famous celebrities in Sean Connery and Kevin Costner amongst many others.
There is no wonder that the Dunvegan Hotel attracts so many golfing fans (celebrity or not) into it based on the fact it is placed in Scotland, which of course is the birth place of the sport and where the modern game originated. It is described by the Golf Channel as 'one of the best hangouts in the world of golf', and you can be sure to find the unique warm golfing atmosphere in Dunvegan's Golfer's Corner Lounge Bar which is more widely known in the sporting world as golf's 19th hole.
Over the years the hotel has received recognition after winning awards such as 'Best Small Hotel of the Year', and it really is the place to be when one of golf's biggest tournaments comes to town, The Open. However it isn't just The Open that attracts many customers into the hotel, due to its location being so close to the Old Course at St Andrews it will also be busy during the British Ladies Open as well as the Alfred Dunhill Cup amongst many more.
There is a chance that Jack and Sheena Willoughby may be interested in remaining as small stakeholders in the business, but either way whoever gets their hands on the hotel looks like they'll be making a fantastic investment, and it would be the dream buy for any golf enthusiasts out there who have got the money to spend.