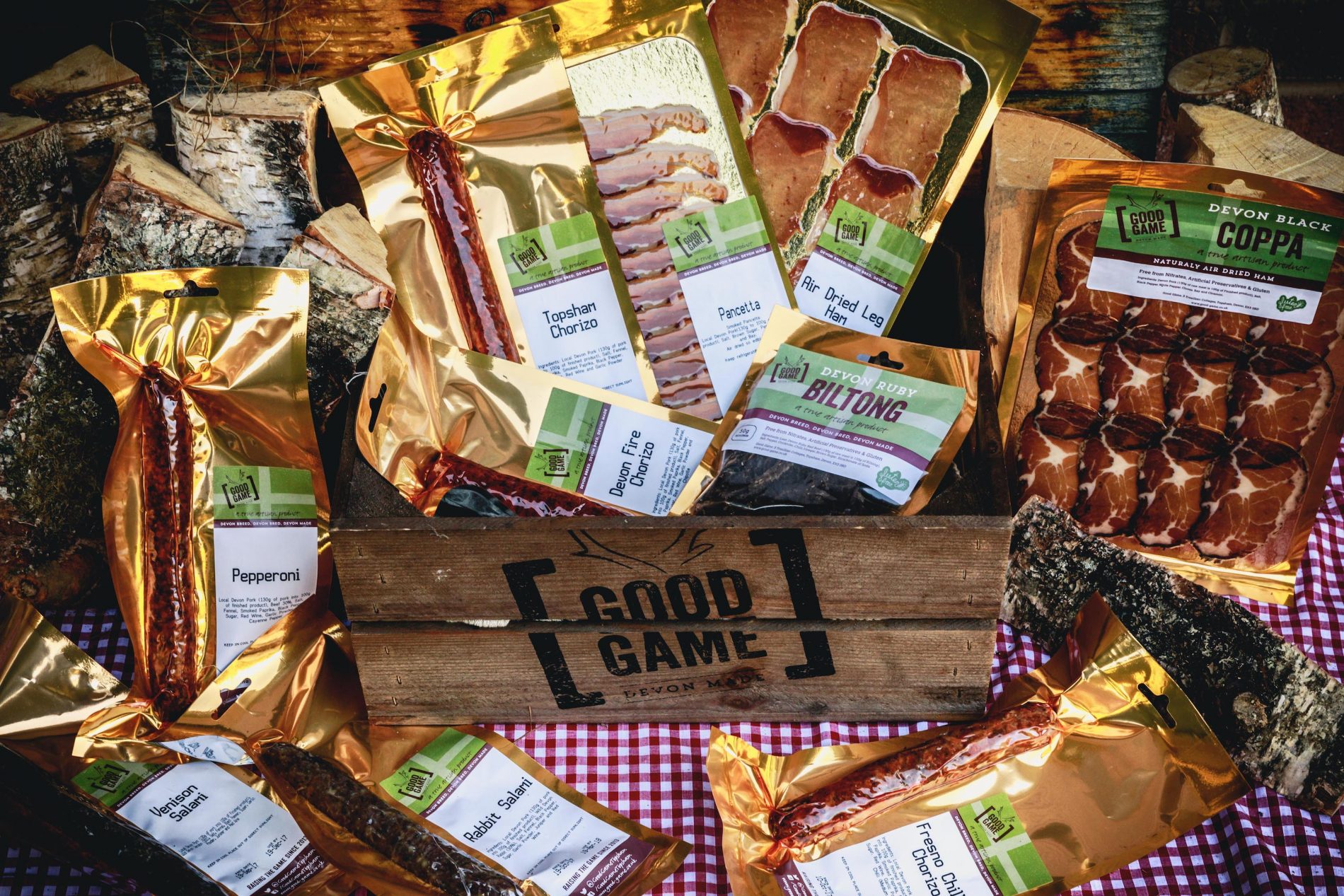 The first British Charcuterie Awards, hosted by BBC Countryfile Live at Blenheim Palace, has offered Good Game in Topsham six national awards for their organic and non-organic charcuterie. Competing against an impressive 400 other charcuterie entries created by 100 producers from across the UK, Good Game won four silver and two bronze awards for their range of cured meats, sausages and game.
The 400 entries were judged blind by 20 leading food, retail and hospitality experts, including head judge John Gower, who founded New York's Charcuterie Masters, as well as Great British Bake Off judge Prue Leith and Michelin-starred chefs Angela Hartnett and James Lowe.
This is the latest in a string of triumphs for the Exeter based company, as within the past month they have won five further accolades, including a coveted star from the Guild of Fine Food's 'Great Taste Awards' for their Organic Pastrami, and double gold and double silver at Taste of the West.
"The British Charcuterie Awards judges know exactly what they are looking for in the best quality cured meat, so we're over the moon to score so highly at these prestigious awards. The whole team work immensely hard, so it makes us all proud to be recognised nationally for what we do," said owner Pete Woodham-Kay.
"It has been an extremely busy summer for us as we launched new products including our Bacon Jam and Chorizo Jam, and we've served our handmade burgers and hotdogs at events around the country. To top it all off, we launched the first Good Game pub in Lympstone; The Globe Inn," he added.
Good Game follows the ancient process of making everything they produce by hand, using only salt and natural air, just like artisanal Italian charcuterie. Whilst this takes significantly longer than commercial products, owners Steve Williams and Pete Woodham Kay believe the traditional approach is best.