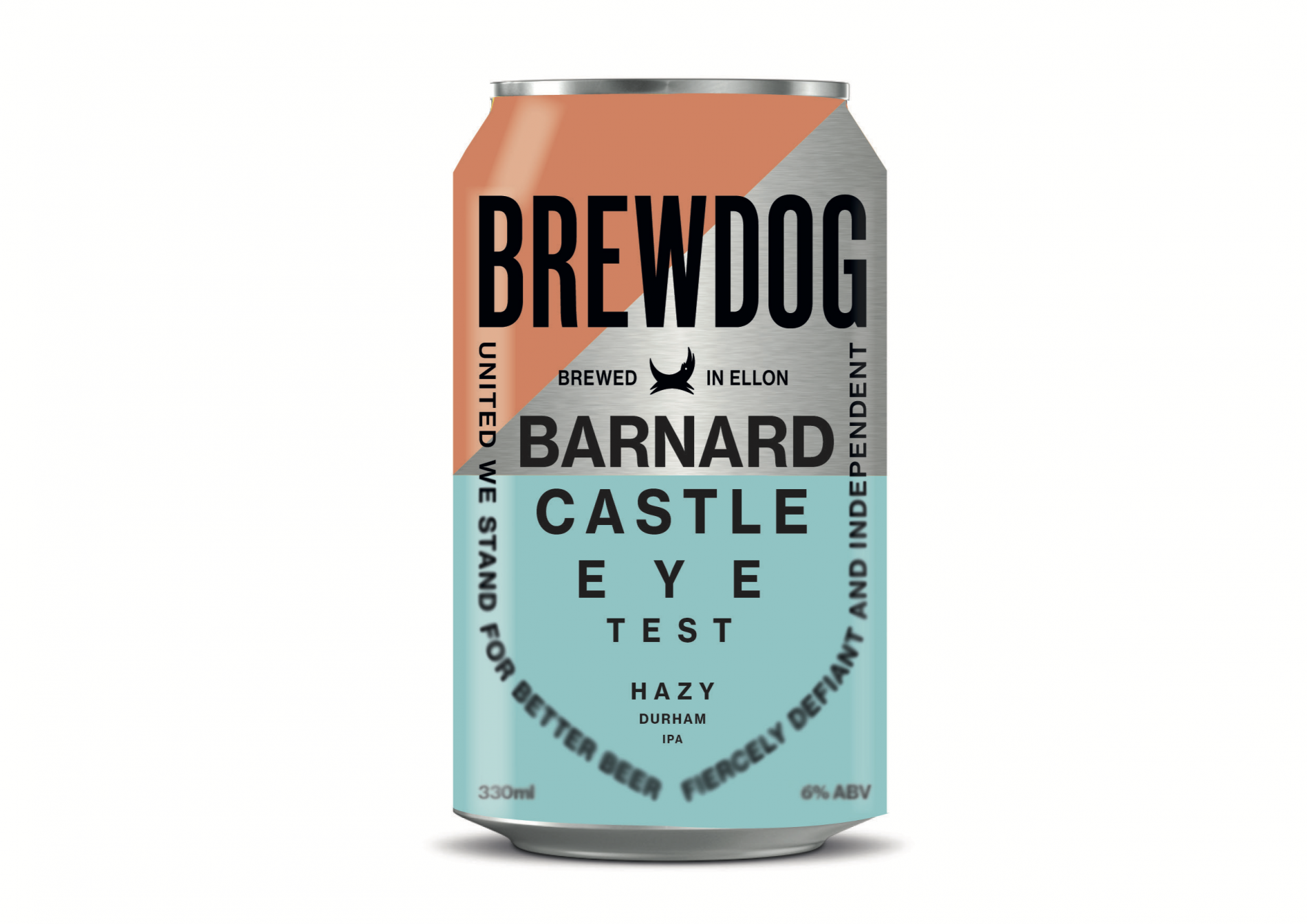 Scottish craft brewer BrewDog, has announced that its Barnard Castle Eye Test Hazy IPA is available for pre-order following an overwhelming response to the beers proposed production over the Bank Holiday.
The 'short sighted beer for tall stories' New England, Old School IPA, is dry-hopped for a juicy hit with pineapple, mango and a hint of zesty lime at ABV 6%.
The announcement follows the brewer giving its fans the chance to take control of the name of the beer, via social media (see here). The demand since the announcement of the pre order, has been so high it's caused the BrewDog Online shop servers to briefly crash due to volume of visitors.
All profits made from the beer will go to funding its production of free sanitiser for the NHS & Health Care Charities.
The 12 x 330ml pack of the Barnard Castle Eye Test Hazy IPA is available now for pre-order priced at £16.95 via the BrewDog Online Shop. The product will be available within 2 weeks.