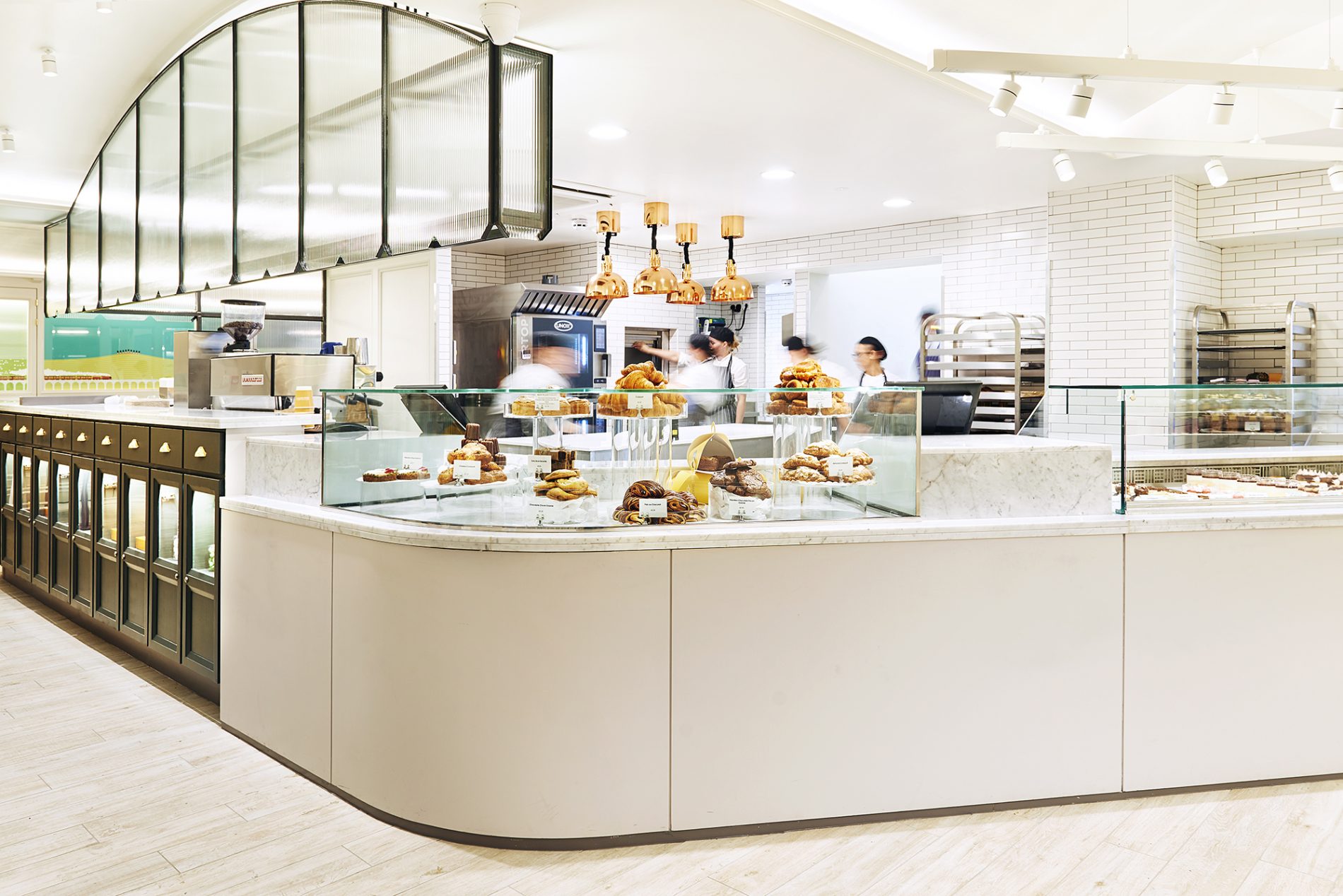 Qoot Co. is the food group behind London bakeries and lunch spots including Dominique Ansel Bakery, The Lebanese Bakery, and plant-based restaurant, by CHLOE. Like most hospitality businesses, in recent months Qoot Co. has found itself faced with a completely new reality. It has had to adapt to business unusual during the Coronavirus lockdown.
"As soon as the pandemic kicked in, we knew we wanted to help," says Cheryl Sheppard, Group Marketing Director at Qoot Co. "A small group of employees started a WhatsApp group on the 19th March, by the 20th we had started delivering meals to nearby hospitals, and on 1st April we partnered with City Pantry to launch our Feed Your Community initiative, delivering free meals to those most in need."
The initiative has quickly taken off and Qoot Co. now supports over 14 charities and partners with the Feed Your Community scheme. This includes delivering free meals to NHS frontline workers, and the homeless, as well as creating bespoke products such as their Feed Your Community Bear "Dr Paddy" at Dominique Ansel Bakery, with all profits going to the cause.
"So far we've delivered more than 20,000 free meals and we're completing 15 hospital drops a week," explains Cheryl.
In tandem to this, Qoot Co. has also adapted its current businesses enabling all to continue operating in some form.
"Dominique Ansel Bakery, The Lebanese Bakery and two of our by CHLOE. sites in Oxford Circus and Tower Bridge are open and operating a takeaway service."
"We used iZettle to accept payments before the crisis however since March 19th we have moved to contactless only. It's safer for our staff and customers, and we will remain this way for the foreseeable future."
Additionally, all stores offer delivery across London and customers can pre-order and pick-up their food online too.
"We're constantly looking for new ways we can adapt. If our customers can't come to us then we'll go to them," says Cheryl.
Despite the lockdown, Qoot Co. continues to expand.
"We have opened a remote kitchen in Wandsworth for all of our brands, and we've opened two Deliveroo Editions locations in Islington and Crouch End. We've also just launched our latest vegan pizza brand, Vegan Dough Co. We know that people are more conscious about where their food is coming from so we're excited to launch this as our newest addition to the Qoot Co. portfolio."
Qoot Co. is already looking at how it can keep its Feed Your Community initiative going for the coming months.
"We're working with iZettle to activate its Repeat Payments feature allowing customers to tap their contactless card or device and donate to the cause when we're back in-store. We're also looking at buying an electric van to help us continue to deliver to those most in need in the city."
Repeat Payments enables iZettle readers to be set to a fixed amount, for example, £2, and accept continuous contactless donations from visitors who simply tap the iZettle to show their support. Once a donation is made, the card reader is ready for the next tap within seconds, without any manual input needed.