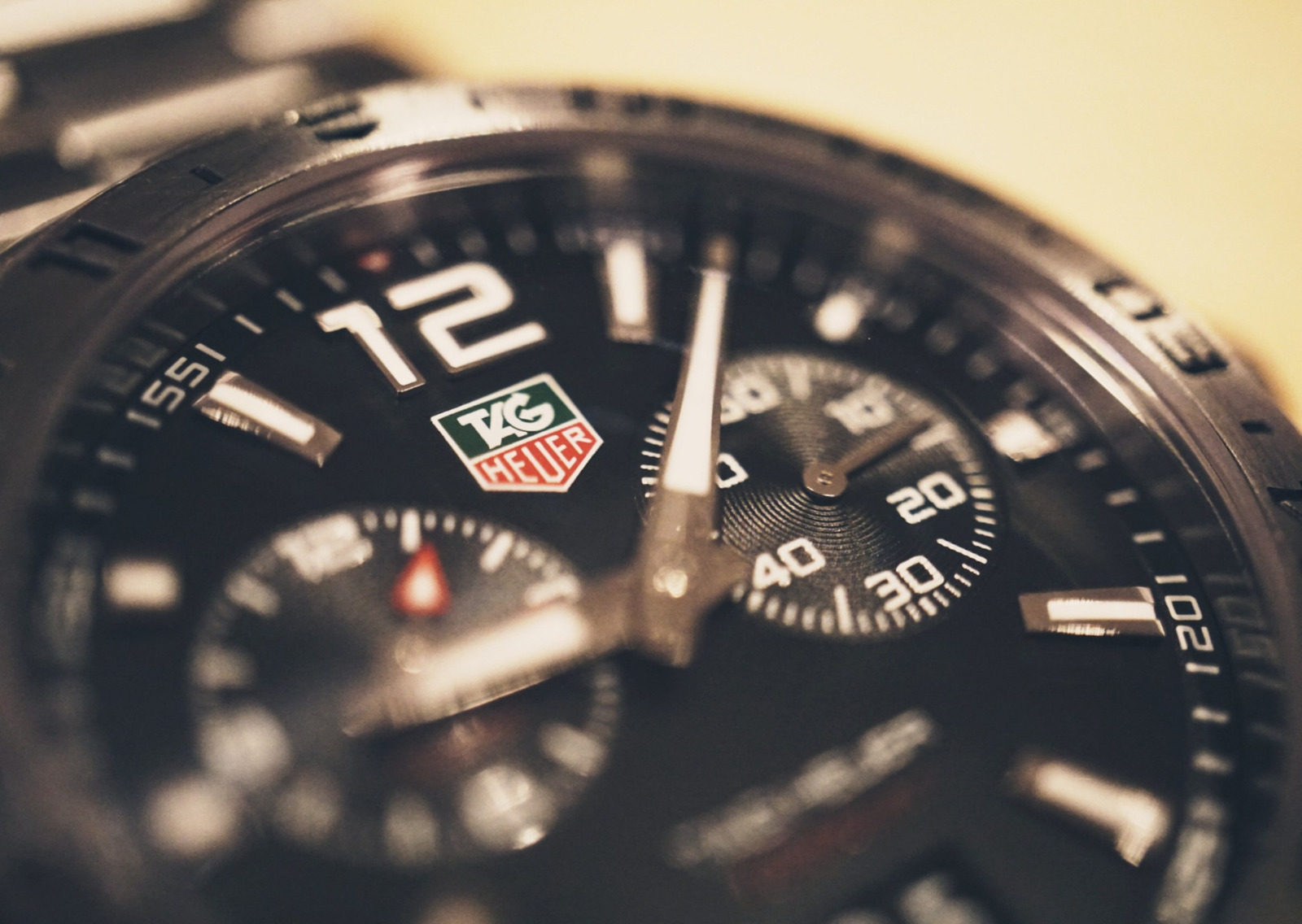 Swiss watches are some of the most sought-after brands in the world, no other country has a reputation for manufacturing luxury watches. And true to its reputation, TAG Heuer doesn't disappoint. TAG Heuer is a Switzerland based company that specializes in watches and fashion accessories, eyewear, and mobile phones. All these are, however, produced under license by other companies, but sell using the TAG Heuer brand name. If you are looking to buy one, have a look at watches by TAG Heuer at Chronext.
With exceptional watchmaking, TAG Heuer is a brand you can never go wrong with. Here are a few things you need to know about them:
The history of TAG Heuer;
The company was founded in 1860 by Edouard Heuer as Uhrenmanufaktur Heuer AG. This was later merged with TAG Group and it retained the majority shares in the company, hence forming TAG Heuer which is the brand name ever since.
The brand name TAG Heuer came to be as a result of the combination of the initials TAG (Techniques dÁvant Garde) and the founder Heuer's name. The company started specializing in designing watches for the 21st century and they have never looked back ever since.
The company has a slogan 'Don't Crack Under Pressure'; this slogan epitomes the determination the company has put in what they do; produce quality watches.
TAG Heuer Sponsorships;
TAG Heuer was the official timekeeper of the three Summer Olympic games that were held in the 1920's, the Skiing World Championships and the Formula One World Championships.
TAG Heuer is also the official timekeeper aka sponsor of La Liga, Bundesliga, and Premier League among other major soccer leagues.
TAG Heuer has built a special relationship in the motorsport and as a result, the best drivers, teams and championships get to have TAG Heuer as their official timekeeper and watch sponsors.
Among other organizations, TAG Heuer is a sponsor of Manchester United football club, as their official timekeeper and global watch partner.
TAG Heuer is also a partner in the French Professional Football League (LFP) as the official timekeeper; this partnership is bound to continue until the year 2021.
This brand also has sponsorship duties and official timekeeping in the Indy 500, Red Bull racing and the Chicago and New York City marathons.
TAG Heuer also sponsored the Porsche's Formula E Electric Racing Team in the 2019/2020 ABB FIA Formula E championship, while also being a major sponsor of the championship.
The Brand Collections;
This collection of the TAG Heuer is a sports watch that was inspired by the famous Carrera Pan-American auto race. Its chronograph was designed with professional drivers of motor racing sport in mind. This collection comes in both automatic and quartz models.
This is the oldest TAG Heuer collection and is also the most high-performing innovation; the models are available with an automatic movement.
The Aquaracer is water resistant up to 300 meters, it's available in automatic and quartz and is a durable sports watch that fits for all lifestyles.
This is an everyday watch which is made possible by its beautiful and wearable materials. It is equipped with more advanced technology and an elegant look to fit any lifestyle.
This model was launched in 1969 and changed the face of Heuer watches with its beautiful features like the scratch resistant sapphire and its right-angled cut edges and corners. It comes with both quartz and automatic chronograph model.
This design started as a bracelet and has a very feminine edge made possible by the shimmering diamond bezel and the pearly look. It comes in both quartz and automatic models.
TAG Heuer quality definitions
The TAG Heuer watch brand is made in Switzerland and is both classy and luxurious. This is made possible by the innovations and quality aspects affiliated to this brand.
The slogan 'Don't break under pressure' makes the manufacturers keen to detail to ensure that customers are not disappointed. They do this by running quality testing measures to ensure the end product is a reliable, high quality watch.
TAG Heuer uses a combination of manual techniques and cutting-edge technology in their production and has a watch making training school. This makes their products very unique masterpieces by their own right.
The company also invests a lot on their brand promoters by using high profile celebrities who have used the brands on their day to day activities. These personalities promote a product they are conversant with in their day to day livelihoods which provides assurance about the quality of the product leaving little room for doubt.
TAG Heuer has operations in over fifty countries worldwide; a good reminder that this is indeed a global brand.
TAG Heuer and Sports
TAG Heuer specializes on watches but also goes the extra mile to oversee the manufacture of protective eyeglasses ideal for water sports and other outdoor sporting activities.
For the records, TAG Heuer has undergone major achievements on sports and has sponsored the world's greatest sporting events. They have also gone a step further in supporting future sporting personalities.
TAG Heuer watchhes have been made to support any sport with its impact and water resistance characteristics not forgetting the scratch resistance characteristics.
The slogan 'don't crack under pressure" can be taken as a form of motivation as it's telling you to keep going despite how hard something may get. Additionally, it's also true in a literal sense since they produce such sturdy watches.
We hope you enjoyed this quick analysis about TAG Heuer.