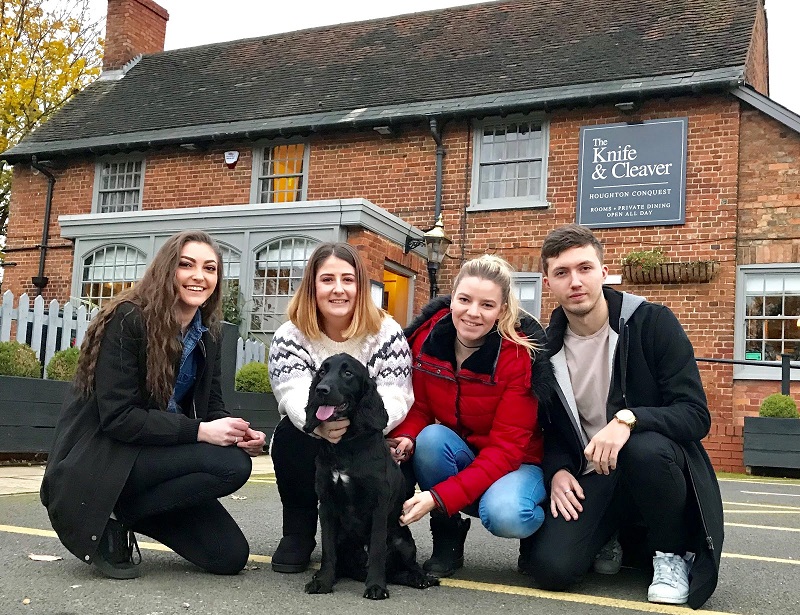 Customers of the Unique Hospitality Management pub brand have been working to raise money this Christmas that will go towards food and equipment for abandoned dogs. The pub group are using the festive season in order to support their four-legged friends who have fallen "ruff" times.
The customers at 185 Watling St Pub & Kitchen, The Anchor, Mill Street Pub & Kitchen, The Knife & Cleaver, The Fox Inn, The Wheatsheaf Pub & Grill and the Golden Ball will receive a £15 gift voucher to go towards a meal in January or February. At the pub. For every voucher that is being redeemed, a £5 donation is being made to the canine charity Dogs Trust.
Dogs Trust is the UK's largest dog welfare charity and looks after 175,000 dogs each year through their developed network of rehoming centres. It is thought that there are currently around 900 dogs in need of rehoming that the charity is supporting.
The slogan for the charity is "A Dog is for Life, Not Just for Christmas" and the Unique Hospitality Management team member Andrew Coath said that the company wanted to do something this Christmas to support the great work done by the charity, as this is the busiest time of year for dogs being abandoned.
All of the pubs included in the Unique Hospitality Management chain are all dog friendly and offer free treats and water bowls. The company has said that thy love to see dogs happy and relaxed in the bar with their owners, and always offers a warm welcome at the pub for dogs and their owners.
The Charity fundraising programme, Dine for Doggies will offer customers gift vouchers to be redeemed on meals in January and February. The pubs will be offering a range of delicious handcrafted dishes that celebrate the best of British produce, meaning that customers will be able to enjoy an amazing meal while raising money for a really worthy cause.