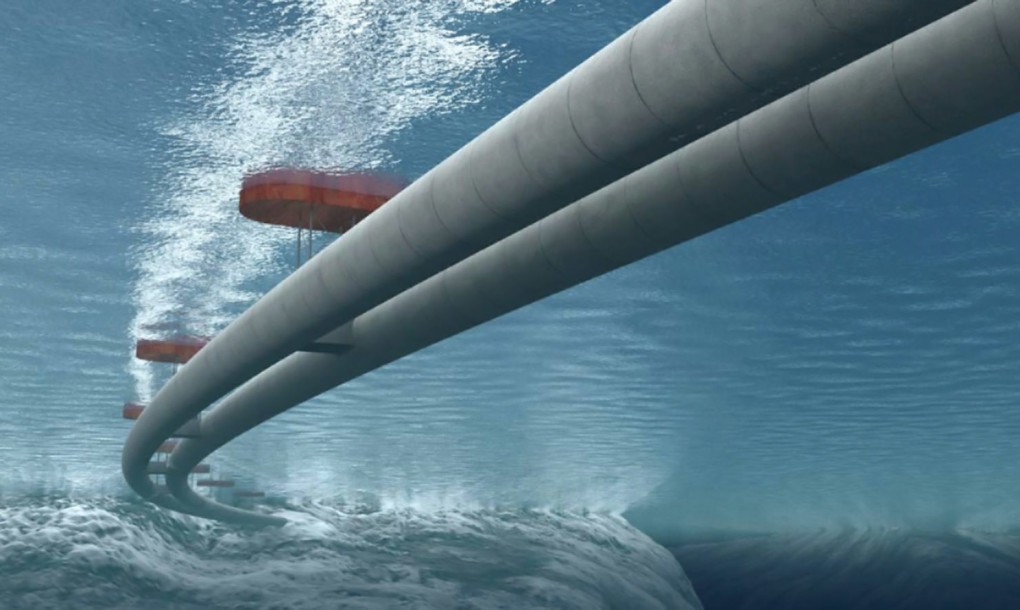 A revolutionary new way of crossing water has been proposed in Norway, intended to cut the 21-hour-long journey along the E39 from Kristiansand to Trondheim in half. Currently, the breathtaking route along the western coast of the country, taking in some of the famous fjords, require no less than seven different ferry crossings.
However, with the vast stretches of water – too deep and wide for standard bridge-building techniques – spanned by a series of submerged tunnels floating between 65 and 100 feet below the surface, the landscape would remain unblemished, and the journey a lot shorter.
The coastal route's upgrades are set to be installed by 2035, and will cost a huge £19 billion. The first of these tunnels, first proposed in 2012 after a feasibility study by the Norwegian Public Roads Administration, is intended to cross Sognefjord, connecting Oppedal and Lavik. Currently, the two villages are served by a 20-minute ferry journey across the fjord.
The tunnel will be composed of two concrete tubes each 4000ft long, one for each direction, braced together by trusses and also to the bedrock. Each tube will have two lanes, one for travel and another for emergencies.
The intention is for the depth of the tunnels to be controlled by a series of floating decks on the surface of the water, spaced far enough apart for ships to pass through – especially important as the area occasionally sees naval training exercises.
Being so far below water, the tunnels should also be impervious to weather and tidal changes, as well as the extreme cold of a Norwegian winter, which will also improve the journeys, as ferries cannot necessarily cross in these conditions.
This will also be helpful for locals; according to Arianna Minoretti, a senior engineer with the NPRA, "Having this connections means that people there will not have to wait for a helicopter to go to the hospital".
Of course, it will also keep the landscape pristine for those who still prefer to take the scenic route.