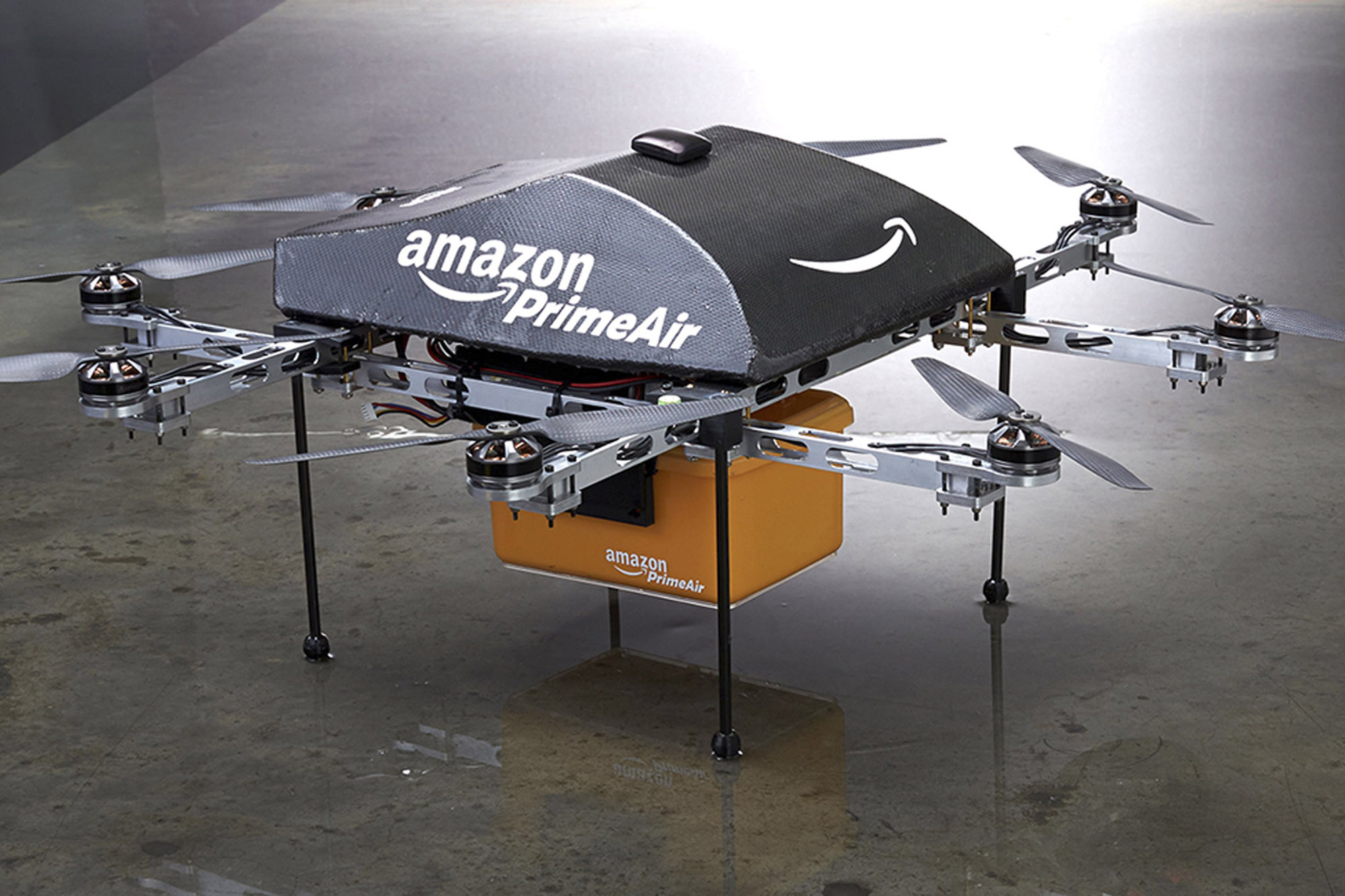 The technology giant Amazon is joining with the government forces in the UK to trial a drone delivery system across both urban and rural Britain in a futuristic new way of delivering the post.
Amazon hope to use the system to put into play their new 30 minute Prime Air deliveries. The drones are reported to be able to carry packages up to 2.3kg (5lbs), which constitutes 90% of the retailer's sales.
There are three lines of inquiry for the testing, which is still in feasibility stages. The first is called "beyond line of sight operations", which involves the pilots flying drones which are outside of their field of vision.
The second area is looking at identifying and avoiding obstacles using sensors, rather than cameras. This is due to privacy implications if cameras are used to pilot the drones, which has been expressed as a concern by many.
The third aspect to be trialled is looking at whether a single pilot could operate multiple drones simultaneously, if they are highly automated and need more co-ordination than actual driving.
The Vice President of global innovation policy and communications at Amazon, Paul Misener, said, "The UK is a leader in enabling drone innovations – we've been investing in Prince Air research and development here for quite some time."
The US, by contrast, delivered a blow to the drone programmes at Amazon and Google last month, by refusing to approve requests for the "beyond line of sight operations."
The UK's Civil Aviation Authority, however, are intending to work closely with Amazon, and draw up policies and regulations around the results of their testing by evaluating the safety of increasingly automated drone flights as they are undertaken.
CAA's policy director, Tim Johnson, says that they "want to enable the innovation that arises from the development of drone technology by safely integrating drones into the overall aviation system." He added that, "these tests by Amazon will help inform our policy and future approach".