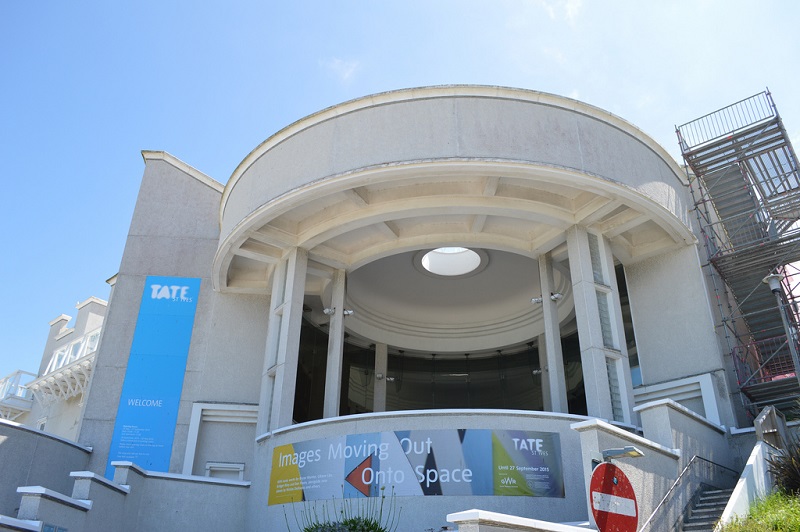 The Tate in St Ives reopened on the 31st March. Located on the West of Cornwall, St Ives is a small fishing village that is a popular surfing destination and popular as a summer destination with tourists.
Tate St Ives reopened with a sojourn at the seaside. The event to celebrate the re-opening of the art gallery is the start of the summer season for the gallery. The Tate St Ives is expected to hold The Studio and the Sea exhibition from the 31st March until the 3rd September 2017. The small fishing village in the south of England is already known for its artistic scene and the reopening of the art gallery could boost the number of tourists visiting this summer.
The Tate St Ives has reopened after closing in October 2015. There will be two exhibitions at the art gallery which will focus on the ceramics studio, the ocean and the local landscape. There has also been specially commissioned work for the exhibitions including films and structures as well as larger scale paintings. The art gallery is expected to be open every day from 10:00 am until 5:20 pm. The Tate St Ives has an entry fee of £7.50 a ticket, however Tate members will be able to see the exhibitions for free.
The Tate St Ives was closed to undergo refurbishments and an extension. The projects should have expanded and improved the gallery. The construction work is expected to take part in two phases. Although the gallery has reopened there will still be work carried out through the summer. It is thought that the complete transformation will be completed at some point in the autumn of this year.
As part of the announcement that the Tate St Ives has reopened, Aspect Holidays are advertising their holiday properties in the area. Aspect Holidays has more than 300 properties around St Ives including some in walking distance of the gallery where you can attend the St Ives School of Painting as well as seeing performances at St Ives Arts Club.