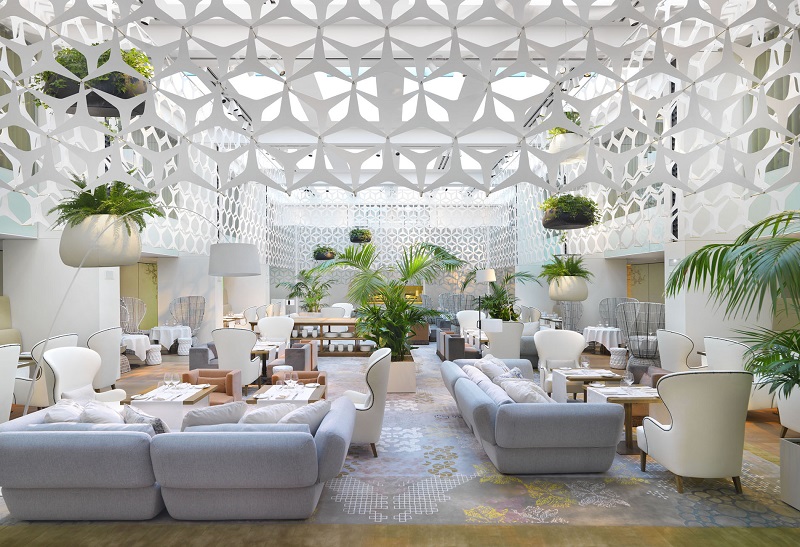 Mandarin Oriental, the luxury hotel chain has announced that their hotel in Barcelona is offering a holiday package. Guests are being offered a deal that includes opera tickets as well as a VIP experience. The package is being offered as part of the upcoming 2017 opera season.
The hotel company is offering one night stays as part of the 'Sweet Melodies for Opera Lovers' promotion. The offer is expected to be available to guests wanting to visit Barcelona from the 16th May until the 21st July 2017. The package on offer by Mandarin Oriental, Barcelona, will include premier seats to a performance at Barcelona's opera house as well as a VIP tour of the building before the performance. The tour of the Gran Teatre del Liceu includes a look in to the historic members-club Circulo del Liceo, giving guests the true VIP experience during their stay.
The private VIP tour is expected to begin at the theatre entrance and will introduce guests to the Renaissance Vestibul del Teatre before they are taken to the Hall of Mirrors which was once a meeting place for the bourgeoisie of the Catalans before having Cava served in the exclusive member's club, which is English styled and holds a large and impressive collection of artwork. High society have been using the private club since it was opened in 1847.
The performances available as part of this offer are La Fille Du Regiment which is running at the opera house from the 16th to the 29TH May, Don Giovanni, available from the 19th June to the 2nd July, and Il Trovatore, which is being performed from the 17th to the 29th July. The package does also include other opera that are being performed throughout the 2017 season. The Sweet Melodies for Opera Lovers Package is valid from the 16th May to the 21st July 2017 and may be limited to the performance dates.