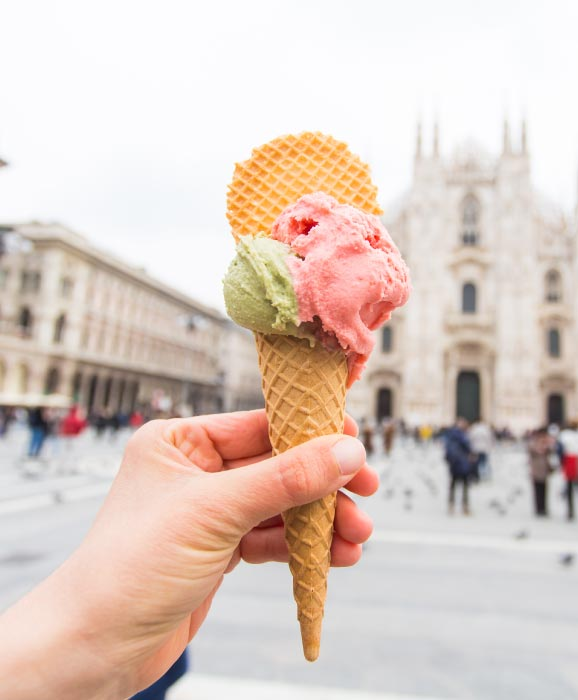 One of the great things about travel if you are a foodie, is that you get to try so much different food that you simply can't get at home. While sometimes it might be a shock to the palette, the new flavors, textures and local produce are a fantastic reason for a city break.
A there are some gastro-capitals growing across Europe you really can not miss. Here are some example of the cream of the crop to put on your bucket list as soon as possible.
San Sebastián
Top of the list has got to be San Sebastian. Situated in the north of Spain in the countries Basque region, it is the place chefs go for their gastro-holiday. It boasts the highest concentration of Michelin stars per square mile in Europe – and second globally after Kyoto.
Not to be missed are the traditional pintxos – pronounced pinchos – which are the local equivalent of tapas. They are served as little slices of bread with a range of interesting and delicious toppings. When you are done sampling the different flavours available, throw your napkin on the floor ( don't worry it is tradition) and wash it all down with txakoli, the region's dry sparkling white wine. It's delicious.
Copenhagen
If Nordic food is your style, then you have to visit the place where 'New Nordic Cuisine' began, championed by Rene Redzepi and Claus Meyer of the world-famous Nomo restaurant situated in Copenhagen.
Feast on fresh local ingredients, with a seasonal flair for simple yet so elegant dishes. If you don't know what to try then there are few very traditional foods you have to add to your list. Of course there are the amazing Danish cheeses and lots of herring prepared smoked, pickled or marinated, but top of the list simply must be the Smørrebrød. It is a type of open sandwich on buttered rye bread, which can have anything from beef tartar, herring, shrimp, egg or cod roe on top. Even if you are not used to such foods you will not regret giving it a go.
Berlin
Food holidays don't need to be all about upmarket, expensive restaurants. And while Berlin also has its fair share of those, it is the street food that keeps people coming back again and again. From glorious soft pretzels, to the amazing currywurst (bratwurst and tomato sauce served with curry powder and fries) you can really eat well for less here.
There is also the more traditional hearty German foods, and influences from around the world. Did you know the rumour is the Turkish kebab – as we know it in Europe for a post beer feast – is said to have originated in Berlin. Even if it didn't you need to try a kebab here, they are wonderful. Then you can sample the many amazing German beers available here too.
Bordeaux
As if the famous wine made here was not enough of a draw, the food scene is also attracting people from around the world to try amazing French cuisine, without having to go to Paris.
Food here consists of much seafood, langoustines, mussels, shrimp and clams. The oysters are to die for too. But there is also more traditional fair such as foie gras and duck confit, and many great stews and casseroles.
Amsterdam
Similar to Berlin, you have a great choice here for all price ranges. There is some great treats available on the street and in the food markets. It is great for seafood, especially cured herring from the many haringhandels (herring carts) and kibbeling, deep fried small white fish. And for dessert or a sweet snack treat yourself to some stroopwaffel. They are two thin waffles with gooey caramel sandwiched in the middle. Absolute heaven.
If you love travel and food, or even just travel in general then check out reservations.com. It is the next generation for online travel and has some amazing suggestions or where to go for your next big adventure.