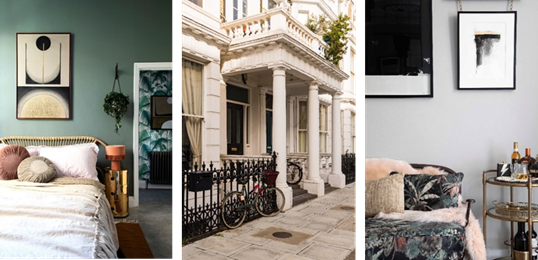 City Relay reveals that 45% of their guests are UK citizens
Staycations in the Capital are on the rise according to City Relay, one of London's leading short let property management companies. With the pound at its lowest level in years, UK citizens are increasingly choosing cheaper, hassle-free alternatives to holidaying abroad. City Relay have revealed that nearly 45% of guests staying at their properties in London are UK citizens. This figure has increased by over 100% compared to 2018 and the company predicts that this is only set to grow as Brexit Doomsday approaches.
For those looking to jump on the bandwagon and enjoy a summer staycation in the Big Smoke, City Relay is here to help… With a variety of luxury homes available to rent across the Capital, guests will be sure to find their ultimate 'home away from home' this summer. City Relay go one step further than traditional property management companies and provide guests with services almost akin to a 5* hotel concierge including 24/7 support, maintenance (if required), luxury amenities and a smooth check-in experience at the company's Reception Spaces.
Londoners can also take the opportunity to explore a different side of the city they call home thanks to City Relay. Whether someone has always dreamed of living in Chelsea or wants a taste of Notting Hill, City Relay can match them with some of the best properties in those areas so they can discover the local haunts and experience a different vibe.
City Relay provide the highest quality experience from start to finish so if you're choosing London over holidaying abroad, this is the option to help you find the perfect home for your staycation…
Those who are thinking of going away can also capitalise on this trend by renting out their property through City Relay to earn some extra cash, helping to pay for their trip…
For more information visit: https://cityrelay.com/