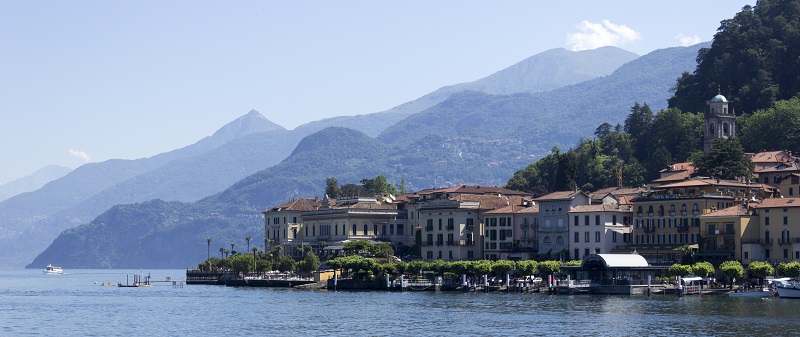 Sereno Hotels have unveiled the new Il Sereno Lago di Como. The hotel will open for their first official full-season. The new Hotel is the first on Lake Como for decades. The Sereno Hotel has been designed by Patricia Urquiola, the Milan based architect and designer. Her design created 30 suites, all coming with their own private terraces and views out on to the lake. This all-suite hotel is the third property in Sereno Hotels portfolio.  The other two premises are Le Sereno Hotel & Villas in St Barthélemy as well as Villa Pliniana which will also located on Lake Como.
The new hotel will also feature a signature restaurant. In charge of Il Sereno's restaurant is Andrea Berton, the decorated Milan restaurateur as well as Michelin Starred chef. Ristorante Berton Al Lago will have an exceptional menu that has been designed and inspired with the region in mind. Also helping out at the top restaurant will be Patrick Blanc, the celebrated botanist, who has contributed some of his vertical botanical gardens to be placed around the property. Blanc also contributed a 'green sculpture' art piece to Il Sereno.
The owner of Sereno Hotels, Luis Contreras is excited to bring a new hotel design to the famous Lake Como. The focus of Sereno Hotels is on providing guests with an open yet intimate hotel, placed in highly desirable locations and design driven buildings. The famous Lake Como is well known for its dramatic scenery and views of the Italian Alps.
The modern furnishings in the hotel include creations by Urquiola in order to finish of the sophisticated building design. There is a muted natural colour scheme throughout, with grey and walnut tones, and flashes of blue and green, responding to the colours in the hotel's environment. The hotel has free Wi-Fi, cordless telephones, 24-hour room service and in room spa services as well as flat screen TVs and blue-tooth music systems in the suites.