The Lofoten International Art Festival has been running since 1991. It has been announced that the festival will run from the 1st September -1st October this year.
The LIAF is known for being Norway's longest running visual arts biennial. The festival is a migratory biennial held in the archipelago of Lofoten which is located in the Arctic Circle. The Arts festival is organized by the North Norwegian Art Centre, and this year it will take place in the small village of Henningsvær. This village is home to only 460 people yet through history the place has been a central part of the Lofoten seasonal cod fishery. The Lofoten cod fishery if the largest and oldest in Norway.
The 2017 LIAF will be spread throughout three venues and will have a month long public programme. The festival will be focusing on the near and distant future prospects of Lofoten. The festival will open on the 1st September 2017, and over the course of the opening weekend there will be a programme of screening, performances and artist talks. There are press visits being arranged for the opening weekend.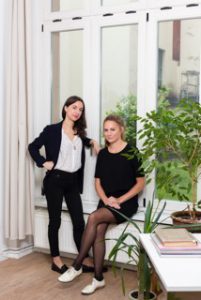 The public opening will take place at Trevarefabrikken in Henningsvær. The public opening will also take place on the 1st September at 6pm. This year's LIAF is being curated by Heidi Ballet and Milena Hoegsberg. Heidi Ballet is an independent curator who is usually based in Berlin or Brussels. As well as the LIAF 2017 Ballet is also the curator for the Beaufort Triennial 2018 which will take place in Ostend, Belgium. Milena Hoegsberg is the Senior Curator at the Henie Onstad Kunstsenter in Oslo. She was the Head of the Curatorial Department and the Chief Curator between August 2011 and March 2016.
There will be a full artist list as well as a curatorial concept released for the 2017 festival announced in May. There will also be a special event at this year's Venice Biennale which will take place on Friday 12th May.