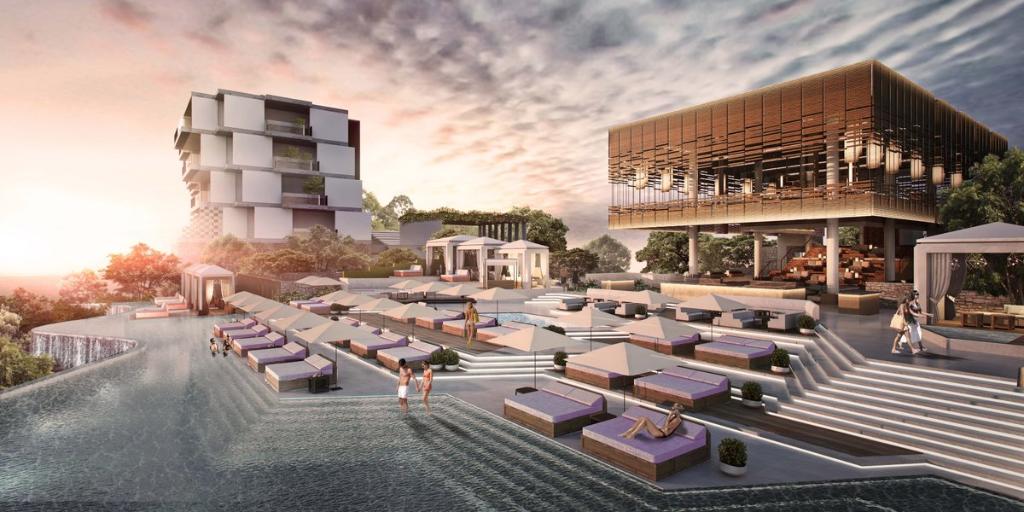 The global hospitality company Hakkasan Group has announced it will be partnering with KAJA Group and Alila Hotel and Resorts to open two new venues at The Cliff at Alila Villas Uluwatu. The destination resort will host the world's first OMNIA Dayclub and luxury Japanese restaurant Sake No Hana in Bali.
The developments will be the largest investments of their kind in Indonesia and will create 150 jobs when they open in 2017, as well as 250 additional jobs through the construction site. The partnership and investment from KAJA Group in both Jakarta and Bali comes to a total of $38 million.
This is the next stage in the partnership announced last year, which will also see Sake no Hana, OMNIA Nightclub and Hakkasan restaurant opening in partnership with KAJA Group and Alila Hotels & Resorts in Alila SCBD Hotel, Jakarta. When complete, the three luxury experiences will bring 339 jobs to the city.
The announcement follows the Indonesian Government's recent plans to attract 20 million tourists annually by 2020. The increase in tourists will help boost the demand for luxury hospitality.
Neil Moffitt, Hakkasan Group CEO said: "Two in every five tourists visit Bali while in Indonesia and the country's young, and increasingly urban population makes it one of the fastest-growing consumer markets in the world. These factors create a unique opportunity for Hakkasan Group to enter the market at this time.
"For Hakkasan Group, choosing like-minded partners has always been key for us. Alila Hotels & Resorts has the same focus and passion for excellence in culinary experiences and impeccable service while KAJA Group has enabled us to bring this luxury experience to visitors to Bali."
In the future Hakkasan Group intends to expand within Indonesia and across South East Asia, creating luxury projects in Thailand, Singapore and Malaysia.