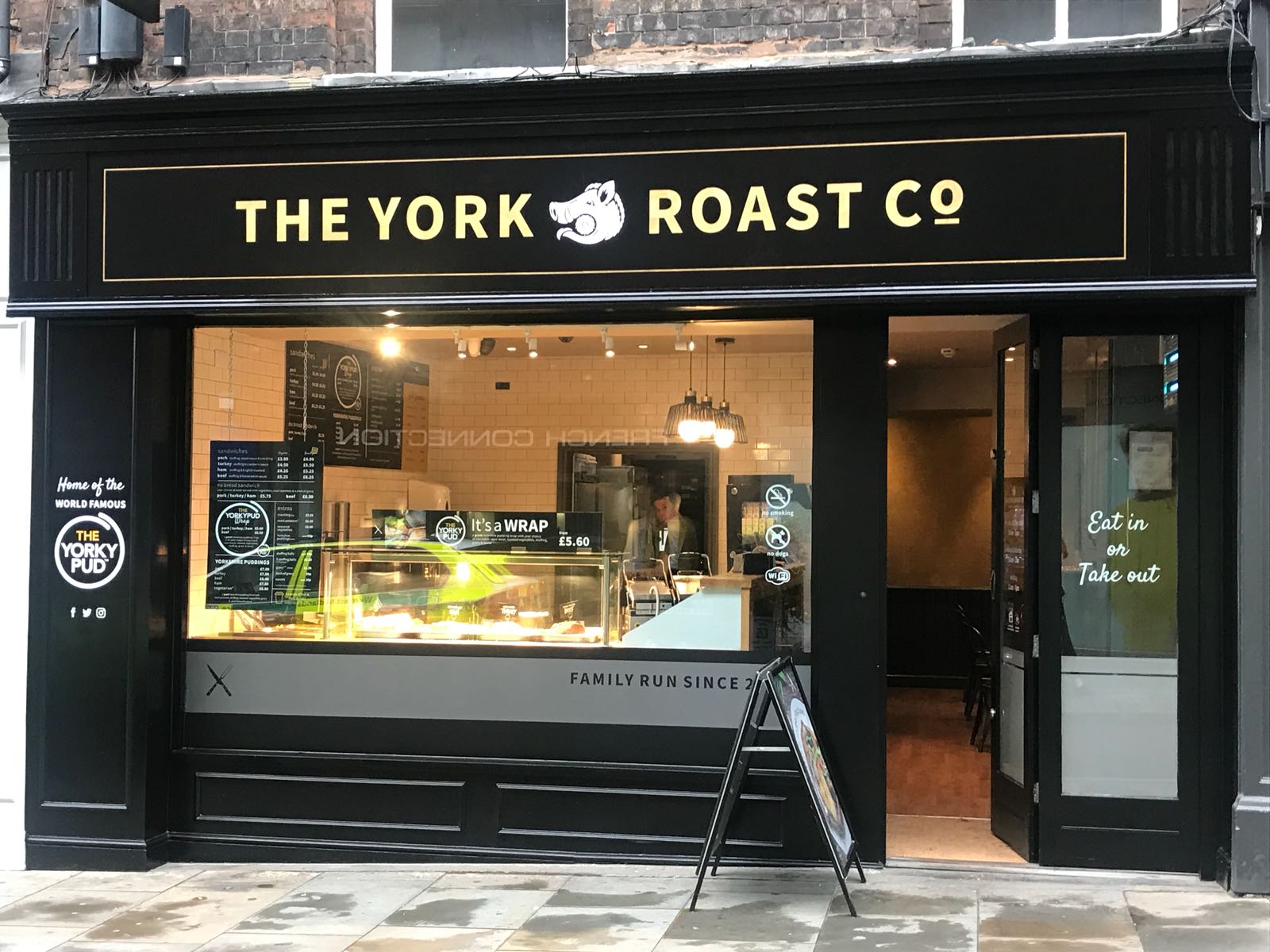 Celebrated for their worldwide marvel the YorkyPudTM Wrap, The York Roast Co. has announced an extensive refurbishment programme for four of its five shops located in York, Shrewsbury, Salisbury and Chester.
Following the success of the re-fit of its York Stonegate location in early 2018, which has since seen a remarkable sales increase of 100%, The York Roast Co. is giving each shop a fresh new look with updated, modern branding and room to dine on-site.
"It's been a whirlwind year for us at The York Roast Co. since we hit the headlines in September 2017 and the face of our business has changed in that time – we are no longer just a sandwich shop. Following the success of our York Stonegate re-fit, we are rolling out the refurbishment across all sites in a bid to give the brand the refresh it deserves," commented Wayne Chadwick, Managing Director of The York Roast Co.
Working with Yorkshire-based design agency, Mann Creative, each location will be overhauled with a black exterior featuring a hand gilded and painted display. Keeping in line with the homely feel of the brand, rustic interiors will include bespoke, contemporary wallcovering and panelling, with an oak and ochre colour scheme.
Speaking about the future, Wayne said: "We're also working on our growth strategy and in addition to our budding events company, are looking for new locations for 2019 and beyond. With this in mind, we always want to remain the same humble, family business we are renowned for being – we certainly do not aspire to become a national chain. Watch this space for more news on that one, though!"
The Shrewsbury location reopened at the end of August after just one week of closure and Chester is set to close at the end of September, reopening in early October. The York Roast Co.'s flagship shop located on Low Petergate in York will close in January 2019 and see the biggest renovation within the group. Salisbury will be the last to take place, in February 2019.