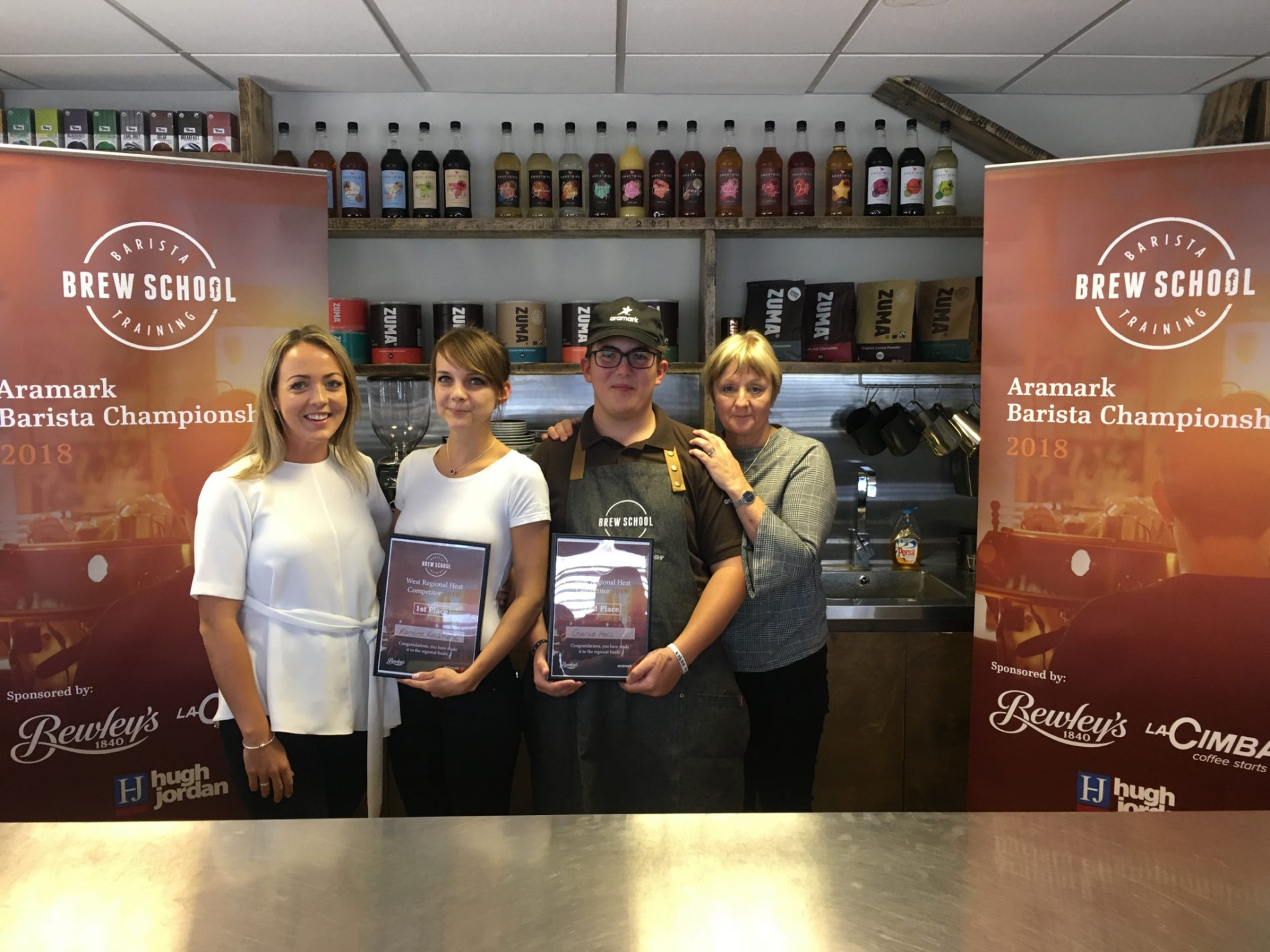 Following Bristol's Karolina Kaczmarek's excellent performance at the Western Regional Heats in which she demonstrated a high level of innovation, skill, and incredible attention to detail in creating a truly unique coffee, she is on her way to the finals of the Aramark Barista Championship later this year.
Karolina, who is the Team Leader at the Bristol Aerospace Centre, is a trained barista and has excelled within the catering and hospitality industry to date. Her expertise has secured her a place in the prestigious Aramark Brew School, which celebrates baristas who demonstrate exceptional expertise and skill in creating the perfect beverage.
During the competition, each barista was tasked with making 4 espressos, 4 milk-based drinks and 4 signature drinks. Karolina's winning signature drink, called "Good Morning Sunshine", was an innovative interpretation of breakfast cereal in coffee form.
"I thought it would be great to combine the flavours of many people's favourite breakfast using the sweet milk that is left behind in your cereal bowl," she said, "so I infused the milk using honey, toasted hazelnuts, peanut butter and malt to create the rich flavour."
The second place went to Charlie Hall of Brecon Beacons Tearooms in Wales, who wowed the judges with his creation called "Daioni Cymraeg" or "Welsh Goodness". Served alongside a traditional Welsh cake called Picau Ar Y Maen, Charlie's coffee used homemade a syrup featuring boiled currants, sultanas, cinnamon, mixed spice, nutmeg and sugar, which are many of the ingredients also used in the cake. Served atop a Welsh flag and alongside a daffodil, it was a patriotic homage to Charlie's home country.
The creations were judged by a panel of experts accredited by the Specialty Coffee Association (SCA), who marked each barista's coffee creations on their level of skill, appearance and taste, as well as the barista's serving skills. Karolina and Charlie will now represent the Western Region of the UK at the National Finals in London later this year.