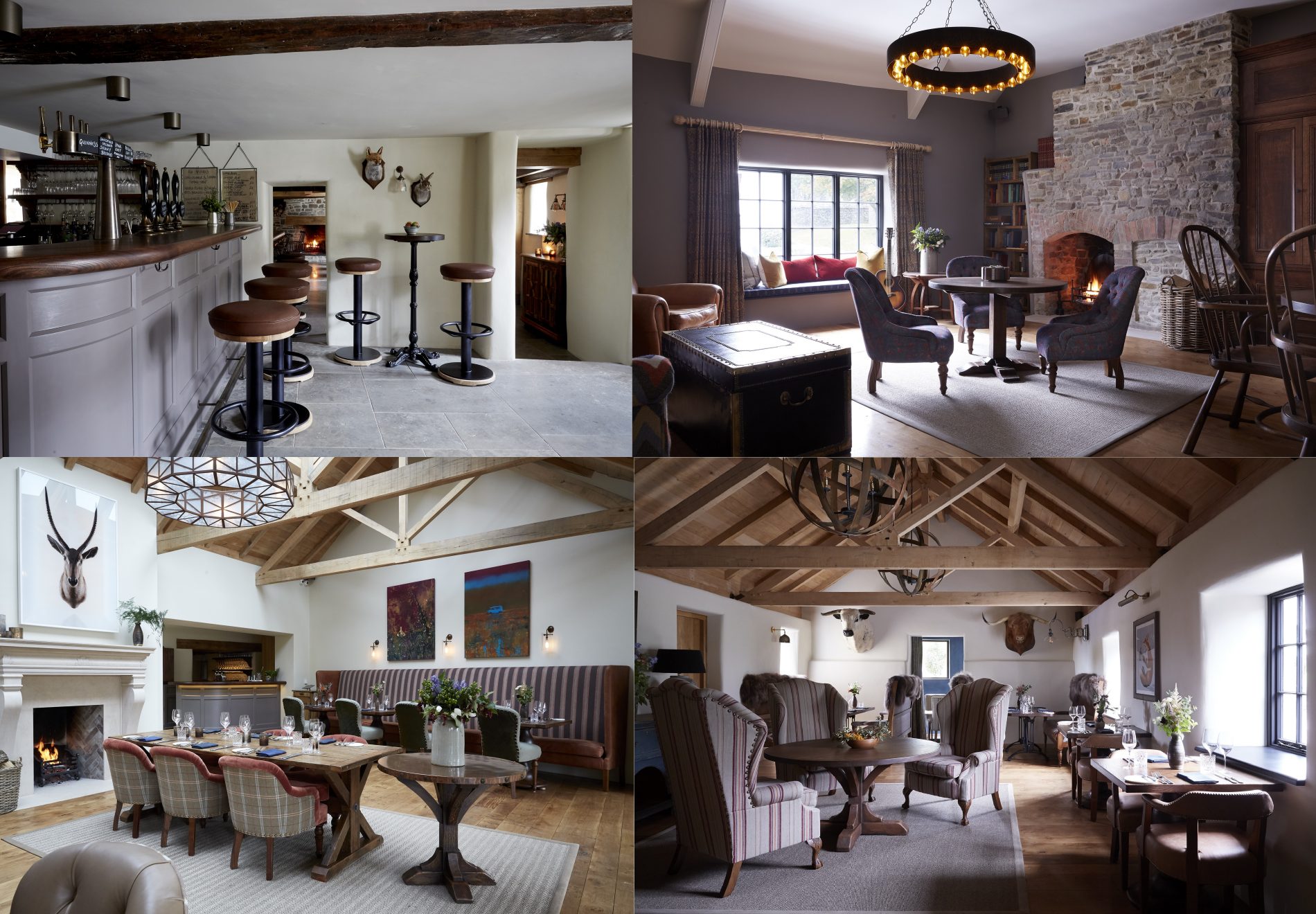 The Farmer's Arms, a Grade II listed, thatched roof local pub dating back to the mid-17th century, has undergone a major renovation as part of a wider ambitious rejuvenation of the village of Woolsery in North Devon. The former blacksmiths-turned-inn has been transformed into a beautiful pub and restaurant, with two bars, a dining room, a small upstairs lounge and garden with outside seating.
The Farmer's Arms was purchased in 2015 by Michael and Xochi Birch – co-founders of social networking site, Bebo. Michael, who has family ties to the area and whose grandmother was born above Woolsery's village shop, heard the derelict building was for sale and couldn't turn down the opportunity to bring it back to life. The historic building had suffered neglect for many years, but has now been sensitively reimagined, the fallen through roof re-thatched, the walls rebuilt, and reclaimed oak floors laid.
Ian Webber, formerly head chef at Michelin starred Gidleigh Park Hotel in Devon, is Executive Chef of The Farmer's Arms. Originally from Devon, Webber's passion for local sourcing is evident in his cooking, with the menus focusing on local farming and suppliers, foraged herbs and regional dishes.
There are two menus available – a rustic, hearty traditional bar menu served in the pub and a more refined option served in the restaurant, where the spotlight is on local ingredients and balanced flavour combinations. This menu is available in the Shippon, West Barn and 10-cover private dining room.
The opening of The Farmer's Arms is part of a wider project within Woolsery village. The project includes the refurbishment of the recently reopened Farmer's Arms pub and restaurant, Woolsery Fish & Chip Shop, The Village Post Office and Shop (currently open but will undergo a renovation in 2019), four guest cottages located in the village centre and a hotel set within a Grade II listed Georgian manor house – all set to open in 2021.