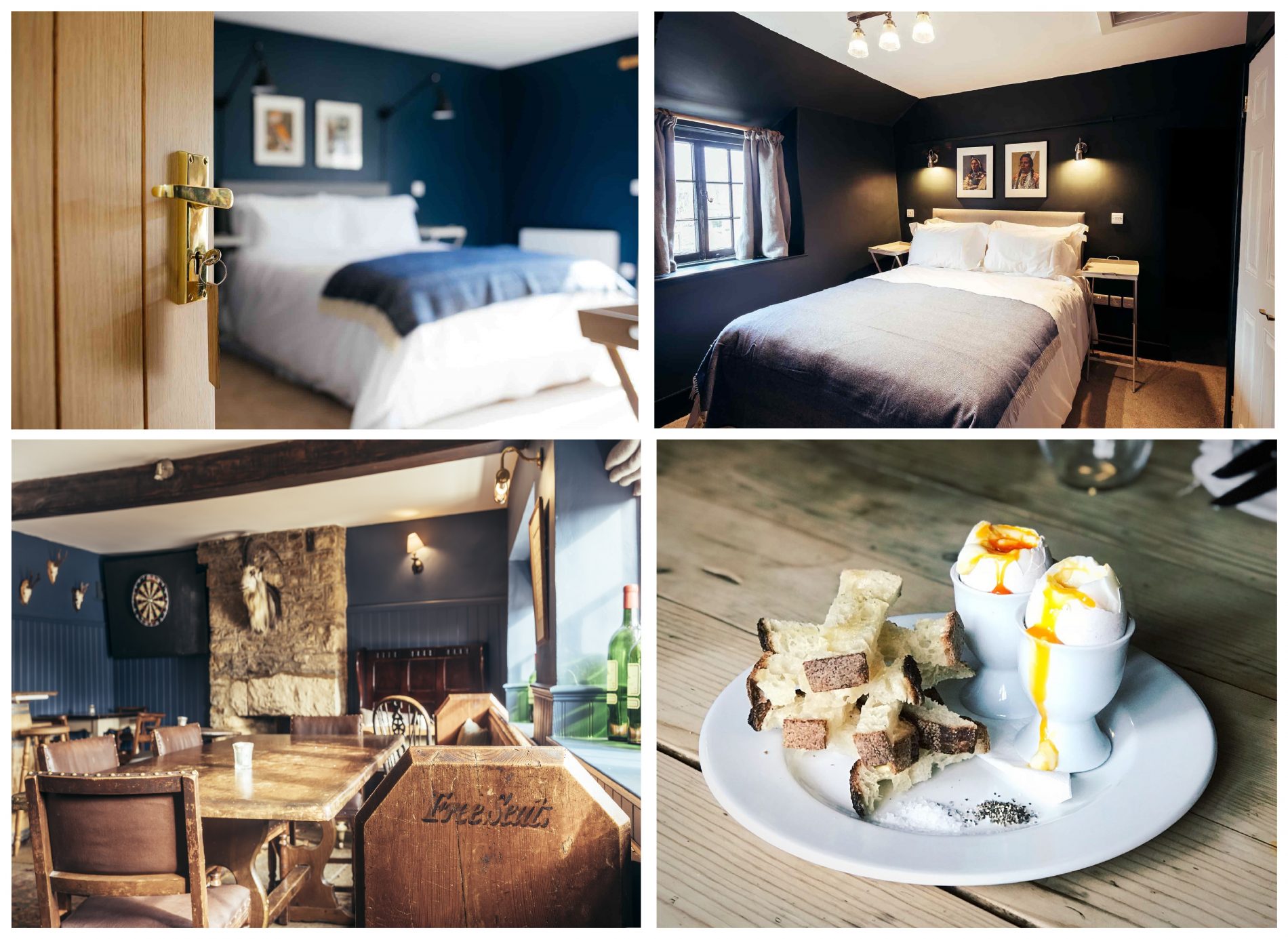 The Bell Inn have won The Times 100 best British hotels within just 6 months of launching their newly renovated eight bedrooms. The rooms offer simple and comfortable but modern style while retaining the relaxed countryside feel.
The owners, Peter Creed and Tom Noest, were selected as Marina O'Loughlin and Giles Coren's favourite 100 Restaurants in 2018, which was a huge achievement after just 12 months of trade. Their breakfast will be offering the same hearty home style with a continental offering and cooked breakfast which showcases; Full English with local country Kelmscot Pork and Cacklebean Eggs, Devilled Kidneys on Sourdough and Smoked Kippers. In October they were also awarded a Michelin Bib Gourmand for serving high quality food at a reasonable price.
"As the head chef at The Bell Inn I enjoy cooking different seasonal food all year round and I take as much pride in my breakfast menu as all of the other menus we offer," commented Tom.
The Bell also offers their main pub which includes – The bar which sits next to the restaurant with cosy corners and a traditional flag stoned floor, seating 25 comfortably. Next door is the 35-cover restaurant which is situated next to the kitchen where the woodfired oven lives.
Rooms range from £69 to £149 with continental breakfast included. Each room has a en-suit walk-in shower with 100 Acre natural bathroom products. The ethos of the rooms is to be stylish whilst retaining the historical character of the pub and to provide very comfortable beds with excellent bathrooms and luxury toiletries. When the shooting season hits, they will be offering shooting packages of Bed, Full English Breakfast and evening 3 course feast for £120pp.
"When we originally found The Bell Inn we wanted a place with character and this place certainly ticks those boxes. One of the main objectives for us when developing the rooms was to make sure they were as comfortable as possible with stylish interiors and great natural English toiletries. We tested a fair number of mattresses and we feel we have found the king of all comforts," said Peter Creed, General Manager.